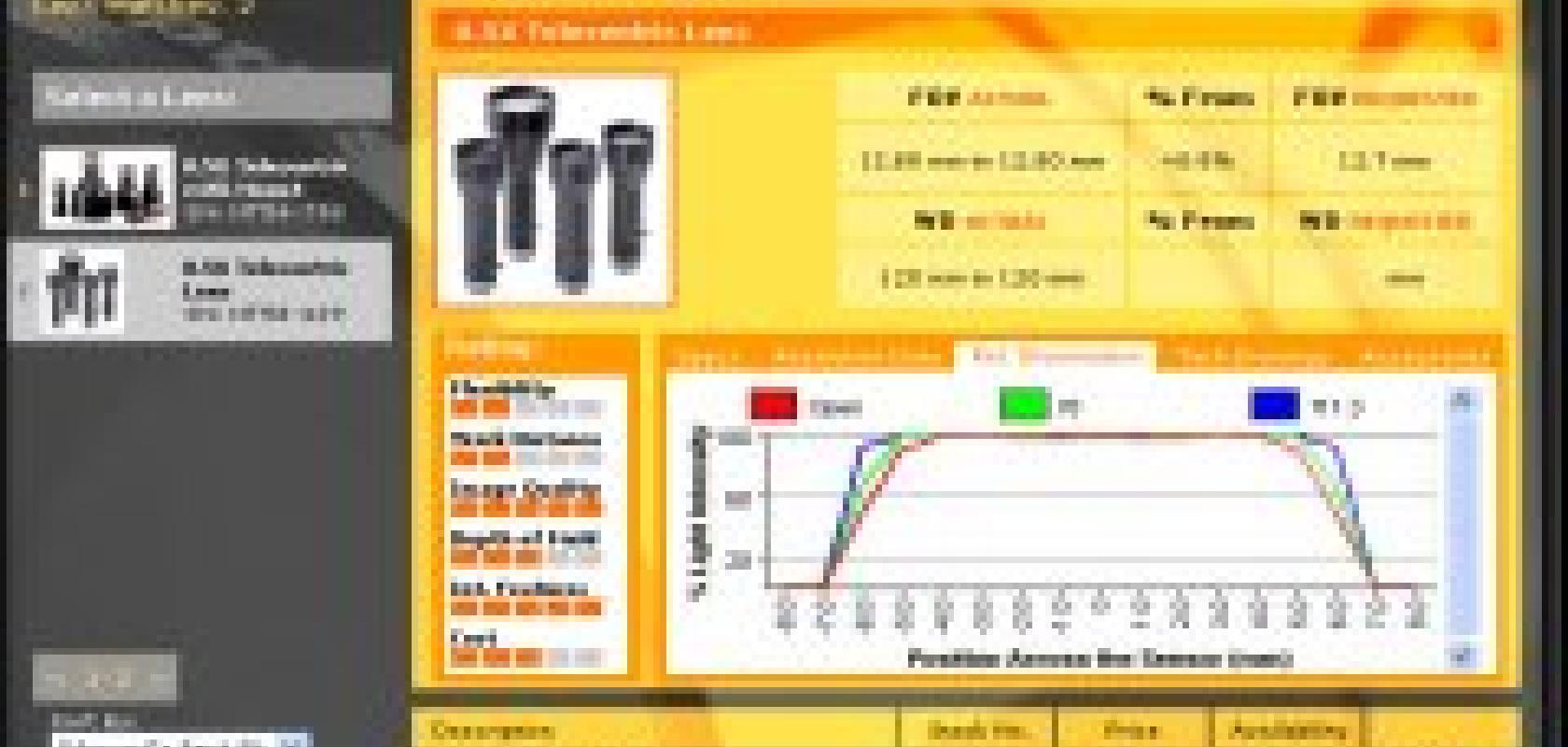 Edmund Optics is providing an online tool to help customers find the video lens that best matches their imaging needs. The tool allows customers to specify their ideal lens' characteristics. It finds suitable matches among EO's wide inventory of world-class lens systems, and provides customers with a unique five-point rating of each lens to simplify evaluation. It also allows customers to search for complete camera-and-lens system combinations.
The selection criteria pages use drop-down menus for many search parameters and include help links that bring up tutorials explaining the fundamental parameters of imaging systems.
Users can search by simply specifying basic parameters such as mounting type, sensor characteristics, field-of-view or focal length of lenses. Users can also constrain their search with free-form advanced parameters such as working distance and mechanical dimensions. The tool then determines which lenses are a good match for the application requirements and presents a list of lenses to the user for further evaluation. Lenses can be ranked by price or by degree of fit to the requirements. Clicking on a lens brings the user to another page that describes the lens in more detail.
Once the user has chosen a lens, ordering is simple. A display at the bottom of the evaluation screen gives the catalogue number and price, indicates if a unit is in stock, and provides a link to add the selection to the user's shopping cart.