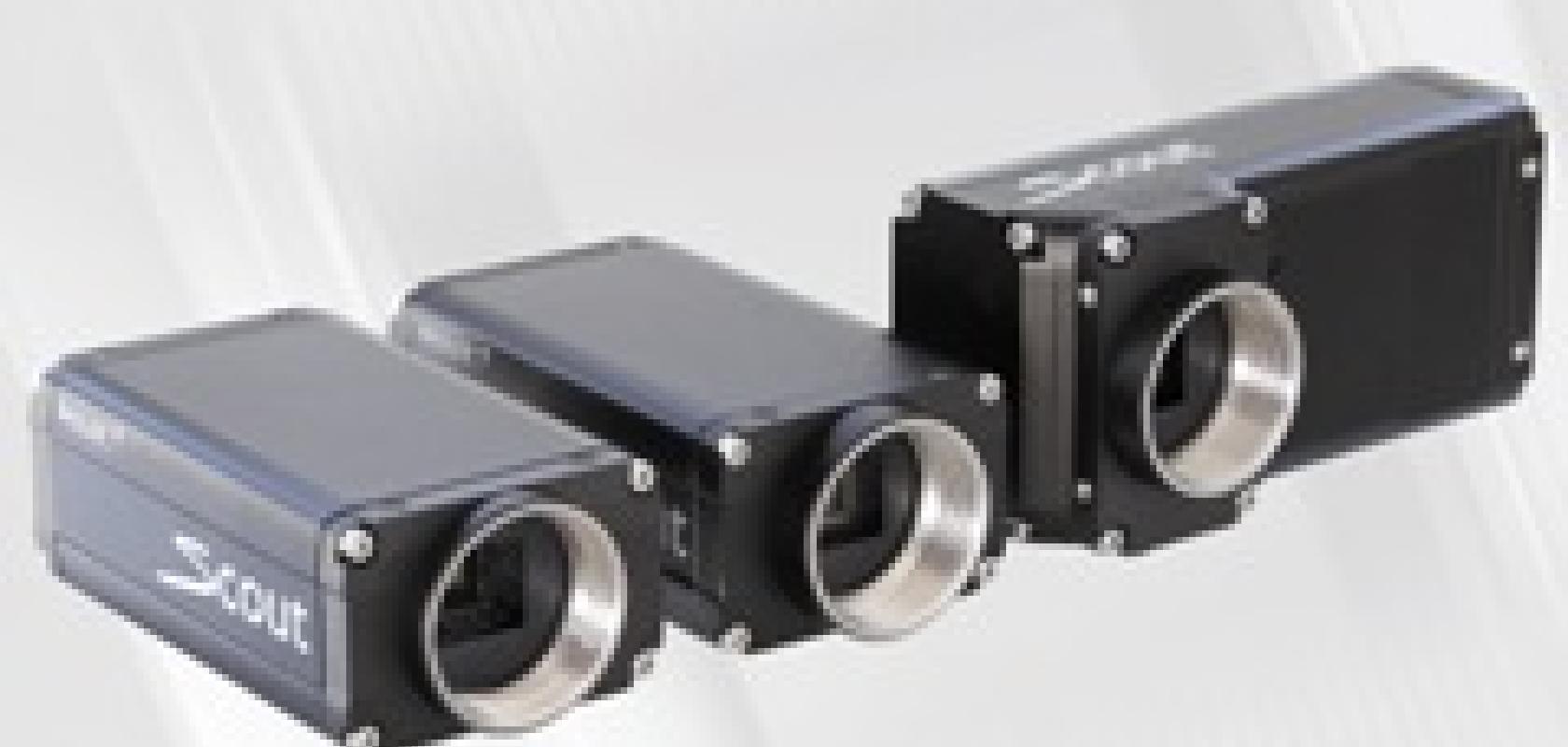 Basler has expanded its Scout series of cameras with four new models based on Sony's ICX445 CCD sensor.
These cameras feature a 32fps image capture rate with the high image quality demanded by industrial applications, ranging from factory automation to semiconductor and electronics manufacturing. With a GigE Vision compliant Gigabit Ethernet interface, they can perform 12-bit image data transfer and colour output at the full speed of 32fps.
With a resolution of 1280 x 960 pixels the cameras deliver 1.2 Megapixels resolution and perfectly complement the existing range of Basler Scout cameras. They offer double speed compared to other cameras in this Megapixel range, which makes them ideal for all factory floor applications.
The impressive image quality of the new Scout models (scA1300-32) is measured and proven for each camera by automated EMVA 1288 sensitivity tests performed during production. Measurement results show a very high Quantum Efficiency and indicates a low dark noise level of around 12 electrons that will also result in a good dynamic range.   
The scA1300-32 is also a more cost-effective alternative for users of cameras that are based on Sony's ICX267 or ICX204 sensor, such as Basler's scA1390-17 or scA1000-30.
The Basler Scout camera models feature a compact 29 x 44 x 73.7mm housing with either a GigE Vision compliant Gigabit Ethernet interface or a FireWire-b interface. They are available in monochrome or colour. The cameras provide a RJ-45 Ethernet or FireWire-b connector, both with screw mount option. Standard cameras are equipped with a C-Mount adapter, but thanks to Basler's modular concept, CS-Mount versions are also possible as well as a 90° angled head option. Comprehensive documentation and a free-of-charge driver and viewer tool make it easy to start using and integrating the cameras.