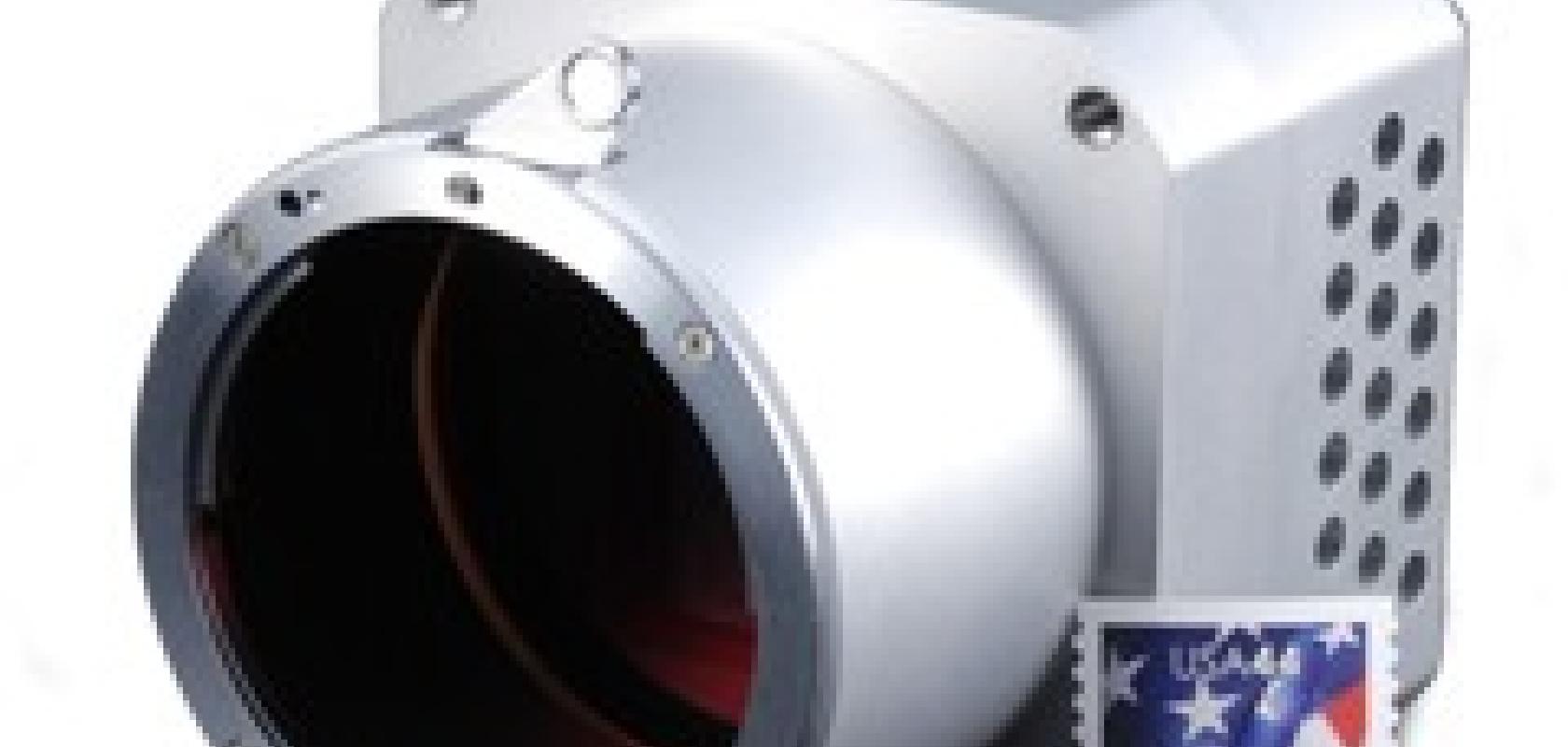 Illunis has introduced the RMV 29M, a 29 Megapixel camera based on the Eastman Kodak KAI-29050 sensor. The camera (6,576 x 4,384 pixels) offers high performance and quality at a frame rate of up to 4.8fps. It provides low smear of -100dB, blooming suppression of >300x, full 14-bit ADC, 1, 2 or 4-tap operation, advanced triggering, and CCD read-out control. On–screen tools mean line/columns and text overlay can be analysed.
The Kodak KAI-29050 image sensor is a 29 Megapixel progressive-scan interline 5.5µm sensor that comes in a 35mm optical format (43mm diagonal). Like all RMV cameras, the RMV-29M is designed for rugged performance, uses industrial components, and operates in an expanded temperature range of -40°C to +85°C. This wide temperature range allows the camera to operate in harsh environments such as those encountered in many military, aerial, and industrial applications.
The RMV camera line also incorporates noise performance improvements that decrease noise by a factor of 2x providing a significant increase in camera sensitivity.