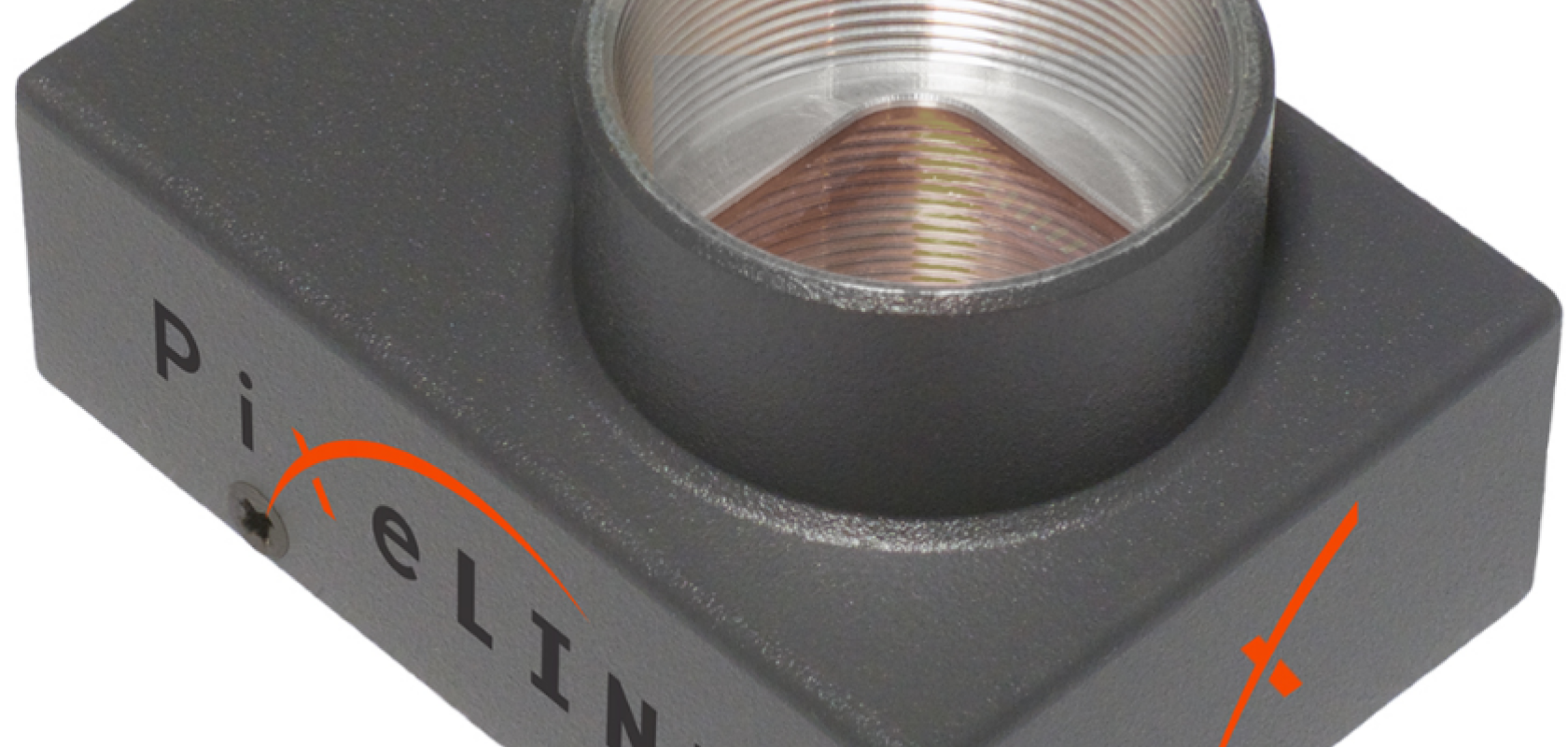 PixeLINK, a Navitar Company, announces the release of USB 3.0 industrial cameras using the latest Sony IMX CMOS sensors. The PL-D759 and PL-D7512 global shutter cameras were developed specifically to meet the needs of the most demanding machine vision, microscopy and OEM customers providing high-resolution, low-noise images for a broad range of applications.
The PixeLINK PL-D759 and PL-D7512 U3V compliant industrial cameras, with Sony IMX253 and Sony IMX255 CMOS sensor models, respectively, offer extensive built-in image processing possibilities that deliver outstanding image quality, reduced system load, and high performance. An external hardware trigger and two general purpose outputs give users the ability to synchronize the camera with their specific processes and illumination.
"PixeLINK is committed to delivering robust products to the USB3 industrial camera market, and we are proud to announce the availability of these new cameras with the latest Sony sensors. Our strategic alliance with Sony provides us access to these sensors that are in high demand," explains Paul Saunders, President of PixeLINK. "At resolutions of 9.0 megapixels and 12.0 megapixels, our customers know they are getting the highest delivery on image quality, coupled with the well-known reliability feature of all PixeLINK products."
For customers looking for an off-the-shelf solution for precision measurement applications, PixeLINK's  PL-D759 1" format and PL-D7512 1.1" format sensors integrate seamlessly with the Resolv4K Zoom lens recently released by Navitar. The Resolv4K's large field of view, combined with the high pixel density Sony IMX sensors result in faster image capture, exceptional resolution, and more throughput.
PixeLINK Capture Software, a leading-edge configuration and test tool is compatible with the PL-D759 and the PL-D7512, providing vision engineers the ability to configure and test multi-camera vision applications in a real-time, interactive, multi-camera environment. As with all PixeLINK USB 3.0 cameras, the PL-D759 and PL-D7512 cameras are U3V compliant, and available in enclosed, trigger, and board level versions.