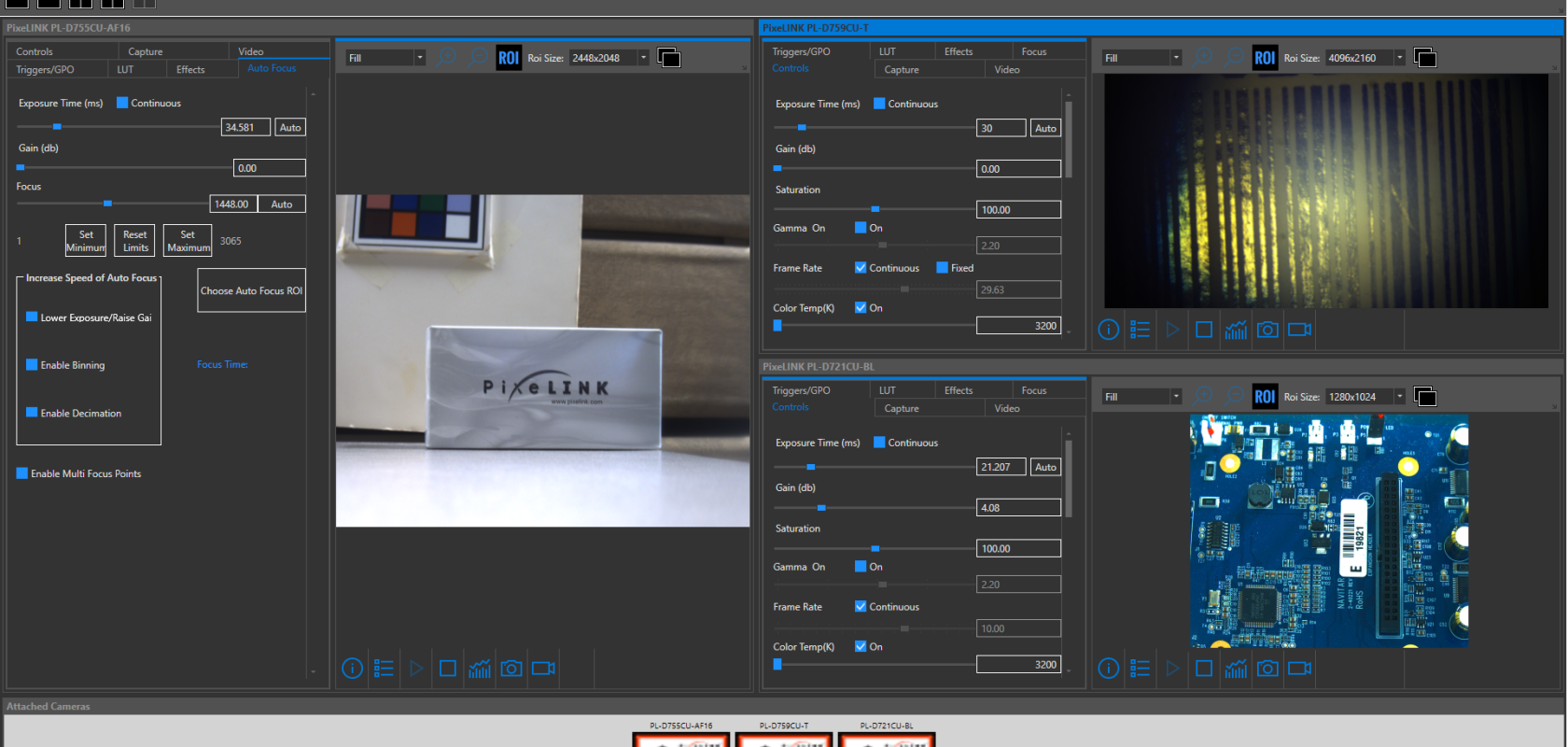 Pixelink, a Navitar Company and a global provider of industrial cameras for the machine vision and microscopy markets, has announced the new release of their flagship software application Pixelink Capture.
"I am very pleased and proud with this new release of Pixelink Capture," said Lisanne Glavin, Vice President, Engineering. "We have a talented team of engineers, here at Pixelink, and their commitment to quality is reflected in this new release that offers improved functionality to this best in class software application."
The new release of Pixelink Capture adds an enhanced set of callback filters, improved video & still frame capture mechanisms, the ability to flip & rotate images and enhanced region of interest (ROI) capability. Pixelink Capture now also supports continuous auto exposure, user interface enhancement and support for the latest Pixelink Cameras, which utilize the Sony Pregius IMX264, IMX267 and IMX304 image sensors.
"We are constantly looking to improve the user experience for our customers," added Paul Saunders, President of Pixelink. "We are excited about this new release. Customers using our cameras to build vision application solutions can now take advantage of this robust piece of software to better their multi-camera inspection application development and processes."
Pixelink Capture is a real-time, interactive, multi-camera software application. It is compatible with all Pixelink's PL-B and PL-D line of cameras and has been developed using the most advanced software development tools in the market to provide an unmatched multi-camera user experience.
Pixelink Capture streams real-time, high-quality video that can be viewed in a multi-window environment which includes a preview window, a configuration window, and a real-time graphical histogram on a monitor providing the ability to adjust image size, color and exposure interactively through an easy-to-use control interface prior to image or video clip capture. The camera begins streaming at the point the application is launched.
Users can drag and drop or arrange windows as they like. As a multi-camera application with a built-in autofocus application, Pixelink Capture offers tremendous flexibility and power allowing vision engineers the ability to configure and test multi-camera vision applications.
For advanced users, Pixelink Capture offers options of more complex image enhancements for exposure control, filtering, frame-by-frame property changes, multi-camera application testing and configuration, all viewable in the preview window prior to capture.
Pixelink Capture is free for download to all Pixelink camera customers at http://pixelink.com/support-camera/drivers/