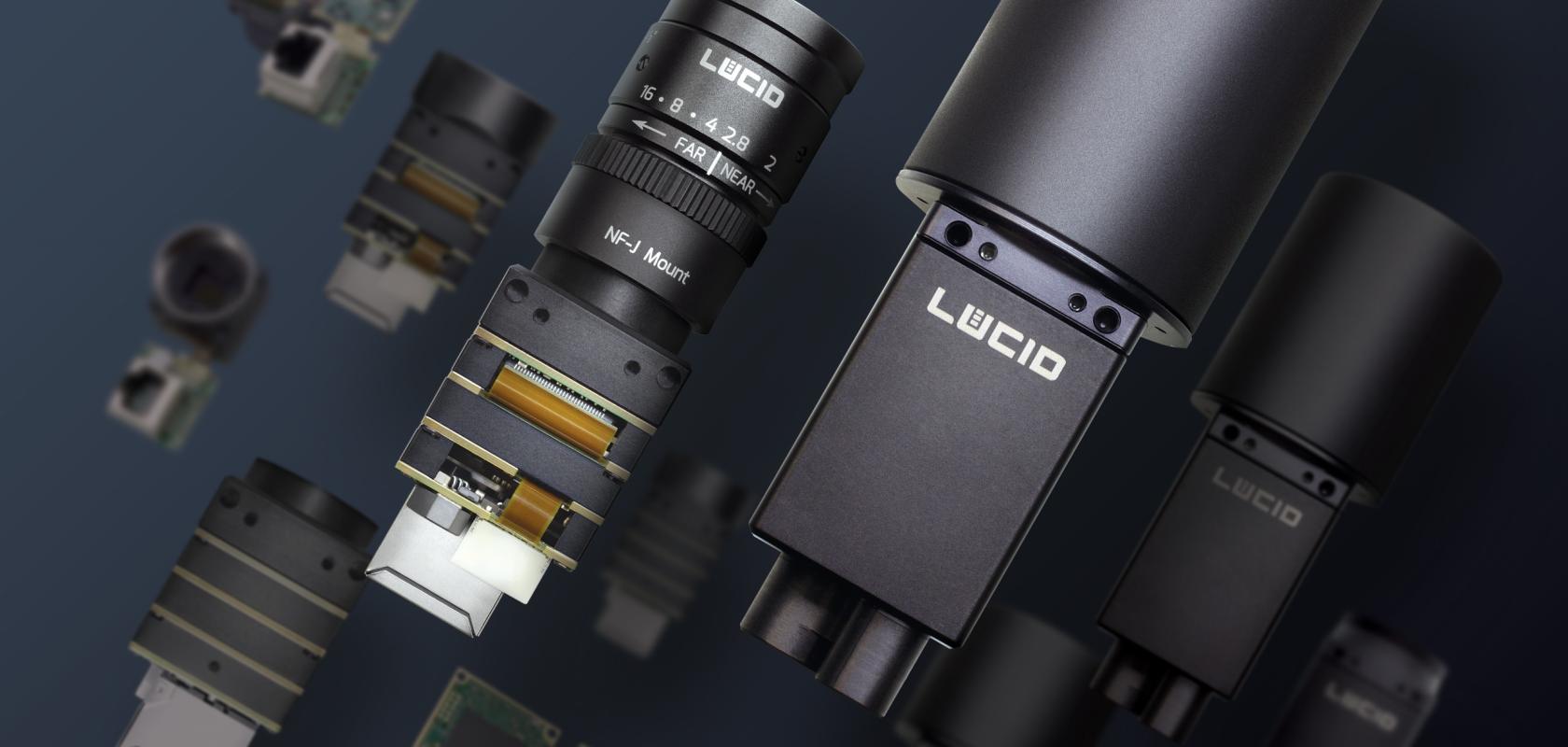 Lucid Vision Labs, Inc., a new designer and manufacturer of unique and innovative industrial vision cameras, has demonstrated its upcoming 5 Megapixel Phoenix polarization camera for the first time at SPIE Photonics West (Jan 30-Feb 1, 2018) in San Francisco.
Lucid's new Phoenix camera features Sony's IMX250MZR CMOS polarized sensor. The 5 MP global shutter sensor with a pixel size of 3.45μm and frame rates of up to 24 fps is based on the popular IMX250 Sony Pregius CMOS mono sensor with polarizing filter added to the pixel. The sensor has four different directional polarizing filters (0°, 90°, 45°, and 135°) on every four pixels. The Phoenix camera performs on-camera processing using the four directional filters and outputs both the intensity and polarized angle of each image pixel.
Polarization imaging can be used to detect stress or defects in manufacturing of materials such as plastic, glass and carbon fiber. With the help of polarization cameras, many material properties that were impossible to identify with conventional RGB sensors can be easily acquired now. Polarization imaging can be a cost-effective way to solve imaging challenges and uncover hidden material properties to better perform inspection and classification in industrial applications.
"Many vision systems face challenges in identifying key features under low contrast or highly reflective imaging conditions. By adding polarization to our Phoenix camera family, we are taking our sensing technologies beyond the visible and will be able to significantly enhance detection capabilities in many demanding applications" says Rod Barman, Founder and President at Lucid Vision.
The Phoenix is a micro compact camera with a versatile board design, measuring only 24 x 24 mm and making it the world's smallest GigE PoE camera. The Phoenix camera features NF-mount and lens options to provide an even smaller footprint, saving 40% in size compared to equivalent C-mount lenses. Lucid Vision will launch the Phoenix polarized camera model PHX050S-P in the third quarter of 2018.