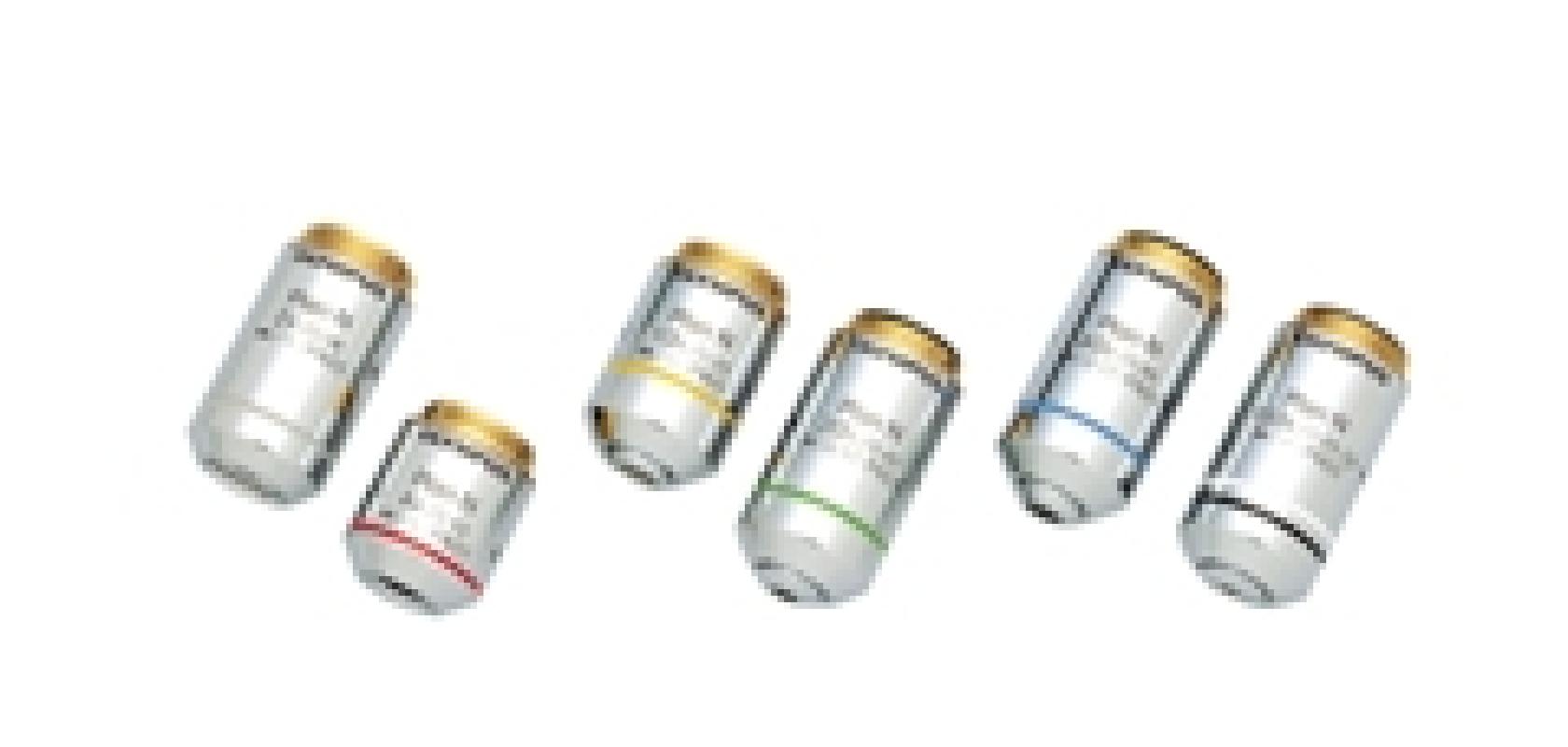 Edmund Optics has introduced four new Olympus objectives families for bio-imaging and microscopy applications. These objectives are just a few of the optical components featured in the newly launched online life sciences section of the EO website.
The online life science pages are designed to help customers select the right optical components for their life sciences application. Select from bio-imaging and microscopy, diagnostics and genomics, spectroscopy, ophthalmology, or medical lasers applications to find recommended products and technical resources.
Olympus Plan Achromatic objectives provide precise field flatness of up to F.N.22 in brightfield, darkfield or fluorescence microscopy. Available in 4x, 10x, 20x, 40x and 100x objectives, they are designed for clinical laboratory or examination applications.
Multi-purpose Olympus Plan Fluorite objectives use advanced multi-coatings to provide excellent flat field images from the UV to the NIR. These versatile objectives provide high signal-to-noise ratios, superior resolution and high contrast imaging capability. Available with high NA and oil immersion options in several sizes from 4x to 100x, the objectives are ideally suited for brightfield, darkfield, differential interference contrast (DIC), fluorescence or polarisation microscopy.
Olympus Long and Super Long Working Distance M-Plan Fluorite objectives offer long working distances to increase specimen safety while providing increased contrast for observation. These two objective families feature over 90 per cent transmission from 400-700nm. The objectives feature standard pupil positions, allowing multiple prisms or polarisers to be used for DIC microscopy, as well as brightfield, darkfield, fluorescence and polarisation microscopy.