MoveInspect HR interface with PowerInspect software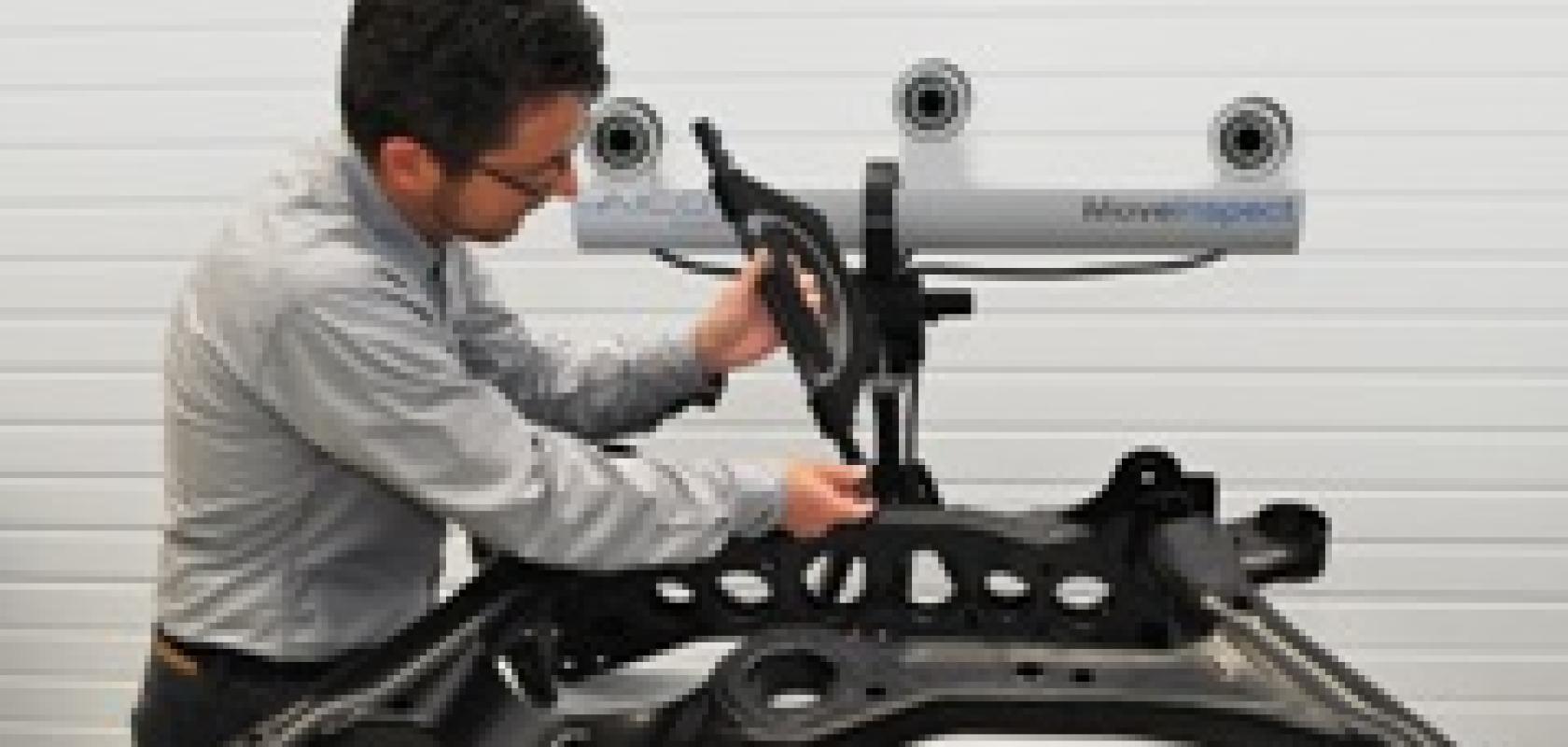 The optical measuring system MoveInspect HR from Aicon now is supplied with a direct interface to Delcam's analysis software PowerInspect.
MoveInspect HR is a portable coordinate measurement machine, consisting of high-resolution digital cameras and the hand-operated MI.Probe. The data is collected by sampling defined measuring points with the probe. In doing so, the system even measures hidden points fast and precisely.
The system offers a wide field of application, from the geometric inspection of small handy components to the measurement of entire wind turbine rotor blades.
The direct connection of MoveInspect HR to PowerInspect allows a measurement plan to be created in the analysis software prior to data collection. Thus even inexperienced users will be guided through the measuring-process.
Following data collection, various analyses can be run in the PowerInspect software, such as the comparison of the collected data with all major CAD formats. PowerInspect is able to manage alignment and positioning tasks as well. The software creates user-defined test reports including graphical presentations of the results and highlighted deviations.