Matrox Imaging Library 10 Processing Pack 3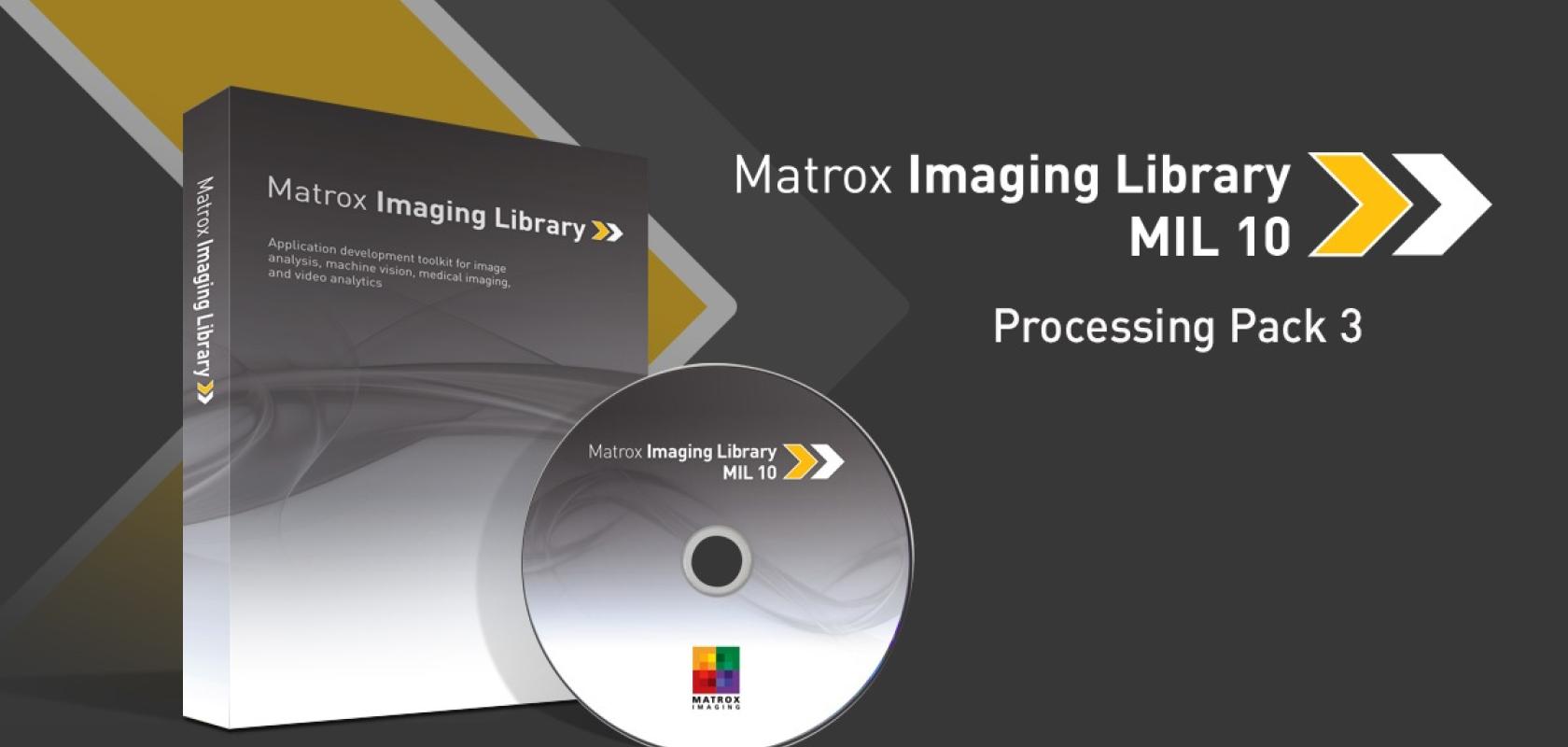 Matrox Imaging just released the Matrox Imaging Library (MIL) 10  Processing Pack 3 software update featuring a CPU-based, image classification module which makes use of deep learning technology for machine vision applications. Processing Pack 3 also includes the addition of a photometric stereo tool to bring out hard to spot surface anomalies and a new dedicated tool to locate rectangular features.
Deep learning for image classification
Leveraging convolutional neural network (CNN) technology, the 

Classification

 tool categorizes images of highly textured, naturally varying, and acceptably deformed goods. The inference is performed exclusively by Matrox Imaging-written code on a mainstream CPU, eliminating the dependence on third-party neural network libraries and the need for specialized GPU hardware. The intricate design and training of a neural network is carried out by Matrox Imaging, taking advantage of the accumulated experience, knowledge, and skill of its machine learning and machine vision experts.

Deep Thoughts on Deep Learning – Q&A with Matrox Imaging : http://www.matrox.com/imaging/deep-learning/
Registration tool set gets photometric stereo
The photometric stereo technique is now available within the Registration module to produce a single image that emphasizes object surface irregularities such as embossed and engraved features, scratches and indentations. The composite image is computed from a series of images taken with light coming in from different directions as produced by illumination solutions based on the CCS Inc. Light Sequence Switch (LSS) or Smart Vision Lights LED Light Manager (LLM).
Shape-finding tool for rectangles
Part of the Geometric Model Finder (GMF) module, the Rectangle Finder tool is a faster, more flexible, and more robust option than generic geometric pattern matching. The tool is able to simultaneously search for multiple occurrences of rectangles with different scale and aspect ratios.

"Montreal is a hotbed of artificial intelligence development, and Matrox Imaging is perfectly situated to take full advantage of this growing knowhow," said Pierantonio Boriero, director of product management, Matrox Imaging. "Combined with our long-standing and trusted expertise in the field of machine vision applications, we'll be able to deliver the best solutions to our customers.''
To see these latest tools in action, visit Matrox Imaging at The Vision Show in Boston (booth 1003; April 10-12, 2018).