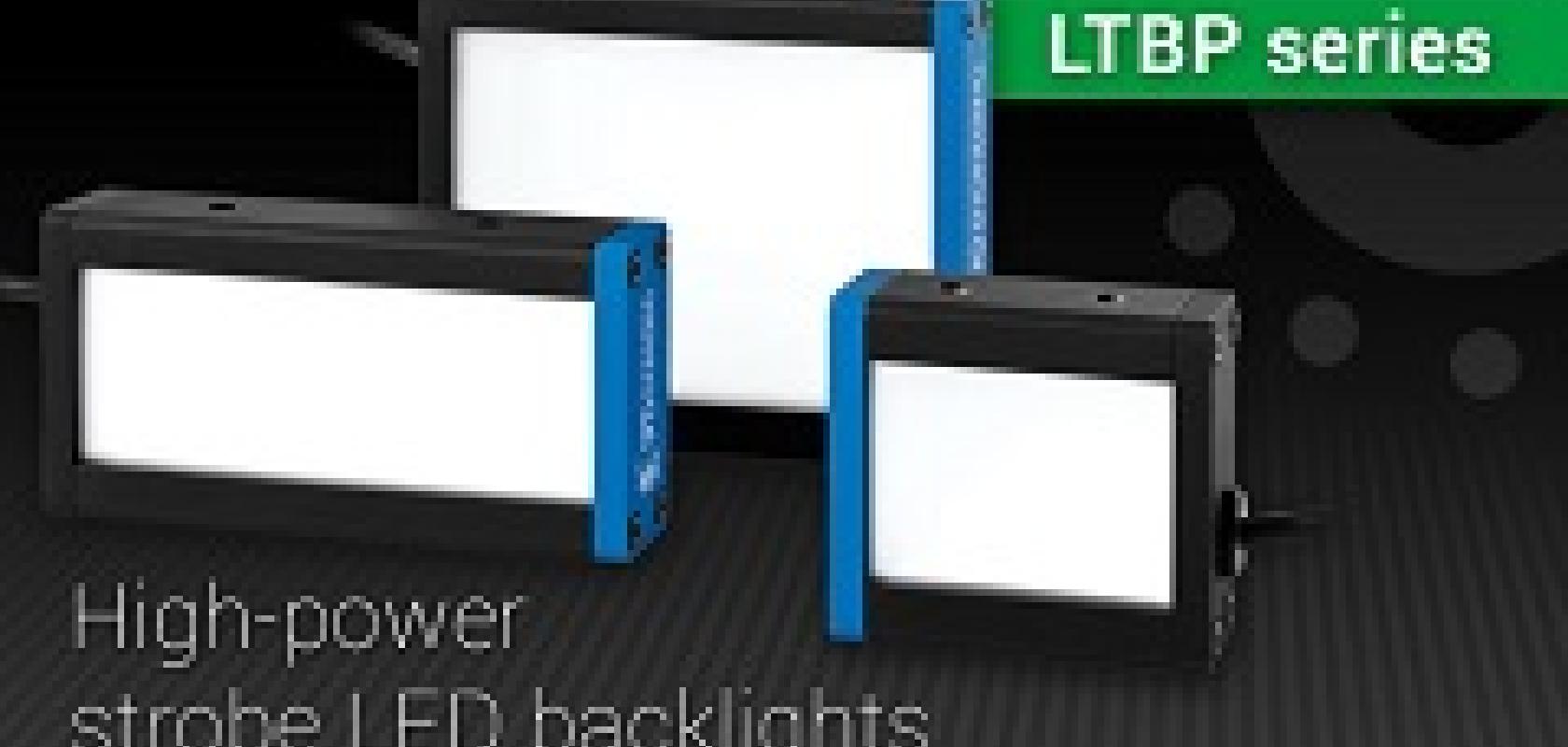 LTBP series are high power LED backlights designed to provide exceptional illumination performances and excellent uniformity.
When positioned behind the objects to be inspected, LTBP series highlight the silhouette providing excellent image contrast and high illuminance for the most demanding high speed applications down to exposure times of tens of μs.
These backlights work in strobe mode only but they also feature a special continuous mode to be used for alignment/setting purpose (when used with LTDV1CH-17V controller).
Their robust and modular design featuring M8/M12 connectors and scratch resistant protective cover is conceived for demanding industrial automation environments and to provide you a great choice of sizes, colors and aspect ratios for many diverse applications (from 4:3 to 16:9 and bar lights).
Furthermore, LTBP series can be easily installed into any machine vision system thanks to the lateral M6 threads and their slick design, suitable for environments with space constrains.
KEY ADVANTAGES
    EXCELLENT UNIFORMITY (down to ±10 %)
    ULTRA HIGH-POWER LIGHT OUTPUT AND STROBE MODE OPERATION for inspection and measurement of fast moving objects and an extended LED lifetime
    SUITABLE FOR FREQUENT CLEANING thanks to the optical grade and scratch resistant protective cover
    WIDE SELECTION AND MODULAR DESIGN size options range from 48 x 36 to 288 x 216 mm available in red, white, green and blue
    COMPACT DESIGN WITH REDUCED THICKNESS (26 mm)
    SPECIAL CONTINUOUS ALIGNMENT MODE
    COMPATIBLE LTDV1CH-17V STROBE CONTROLLER