LEONI Wheel & Tire Validation System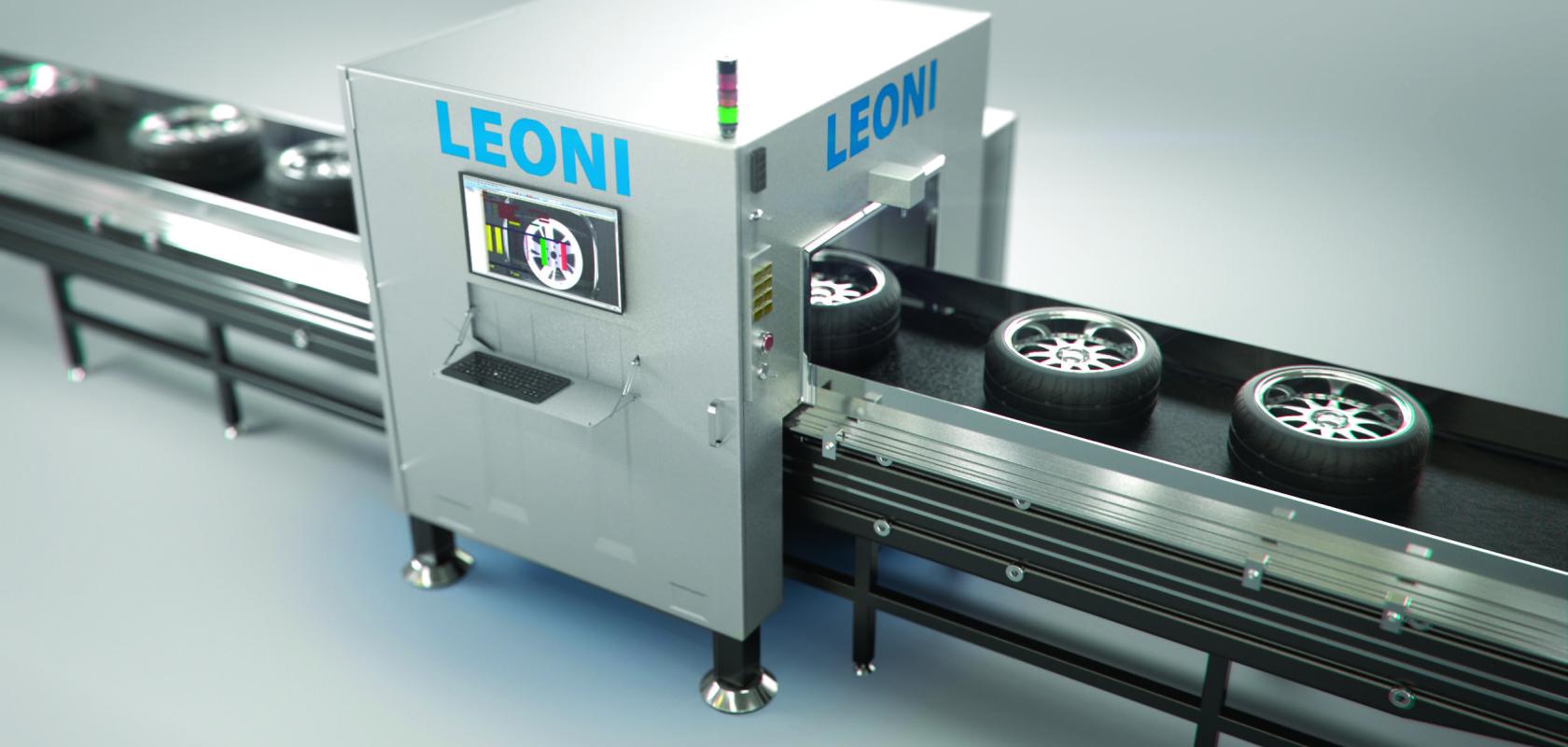 LEONI Engineering Products & Services, Inc. (LEONI EPS) is pleased to introduce the second generation of the LEONI Wheel & Tire Validation System, which includes an improved operator interface based on more than a decade of building machine vision systems for wheel and tire inspection, and a side-mount escape mount mechanism. 
The LEONI Wheel & Tire Validation System prevents mismatched wheel/tire combinations, simplifies changeover and new-model training, and provides 3D and 2D surface analysis for key features. This turnkey machine vision system is production-ready and based on years of wheel and tire inspection installations at multiple customer sites across North America. The system can perform multiple inspection tasks for both wheel and tire, including wheel style, diameter, color, and center cap placement, as well as tire tread pattern (2D or 3D), sidewall, diameter, tire width/height, D.O.T., and text checks. The system also can check balance ID mark alignment position; the orientation of multiple features, including the wheel, tire, TPMS, logo, and others; the color, style, and orientation of the center cap; and gloss level, whether high, medium, or low-gloss finish. 
The system simplifies changeover by storing more than 100 wheel models and combinations. Additionally, it is compatible with all industrial Ethernet protocols and comes with full documentation and training. 
This next-generation system solves all the challenges of wheel and tire validation related to technician training and defective part rework. The systems new front-end software accommodates all technician skill levels, making it possible to train technicians in 15 minutes or less. 
The side-mount escape mechanism traps the defective wheel or tire, allowing manual or automatic removal of the problem wheel package from the inspection system to prevent the product from moving downstream. For more information, call (248) 484-5500 or visit LEONI-NorthAmerica.com.