Kodak KAI-04050 image sensor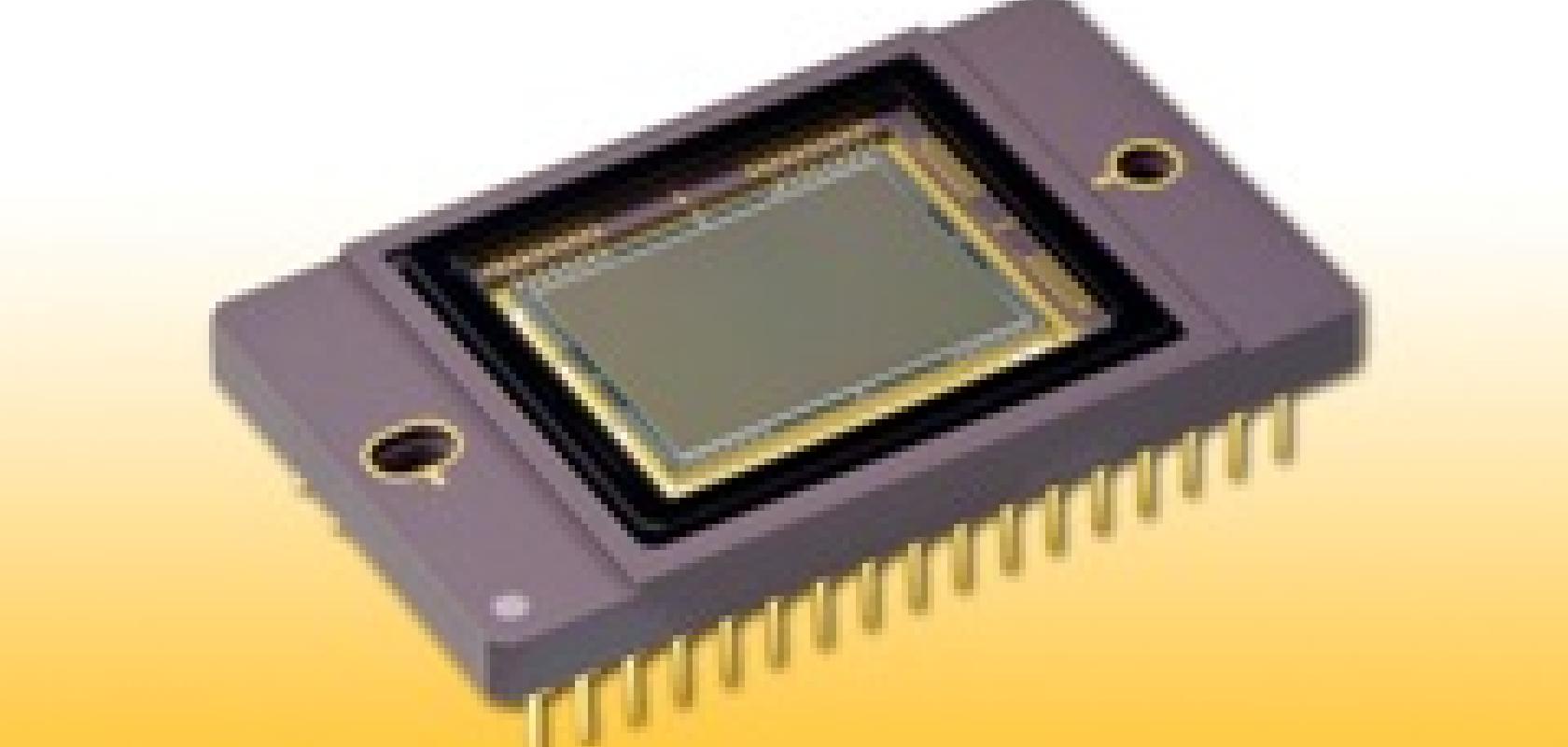 Eastman Kodak Company has released the 4 Megapixel Kodak KAI-04050 image sensor, based on the Kodak Truesense 5.5 micron interline transfer CCD platform.
The 1-inch optical format device provides broad dynamic range, excellent imaging performance, and full resolution frame rate of up to 32fps. A Region of Interest (ROI) mode enhances the flexibility of the sensor by supporting partial sensor readout at even higher frame rates, such as 40fps for 3 Megapixels in a 16:9 aspect ratio, or over 90fps for standard VGA – appropriate for fine focusing of an image before high-resolution capture. Combined, these features make the KAI-04050 an outstanding choice for applied imaging markets such as machine vision, industrial inspection, traffic monitoring, and medical applications.
The image sensor uses the Kodak Truesense 5.5 micron interline transfer CCD platform, an advanced technology that offers significant advances in pixel size, frame rate, and image quality compared to Kodak's previous generation of technology. This family of interline CCD image sensors – ranging from the 1 Megapixel Kodak KAI-01050 image sensor to the 8 Megapixel Kodak KAI-08050 – all share common pin-out and electrical configurations, allowing camera manufacturers to use camera designs across the entire sensor portfolio to shorten time-to-market for new camera products.
The KAI-04050 will be available in both colour and monochrome configurations. Engineering grade devices are currently available, and production availability is planned for Q4, 2009.