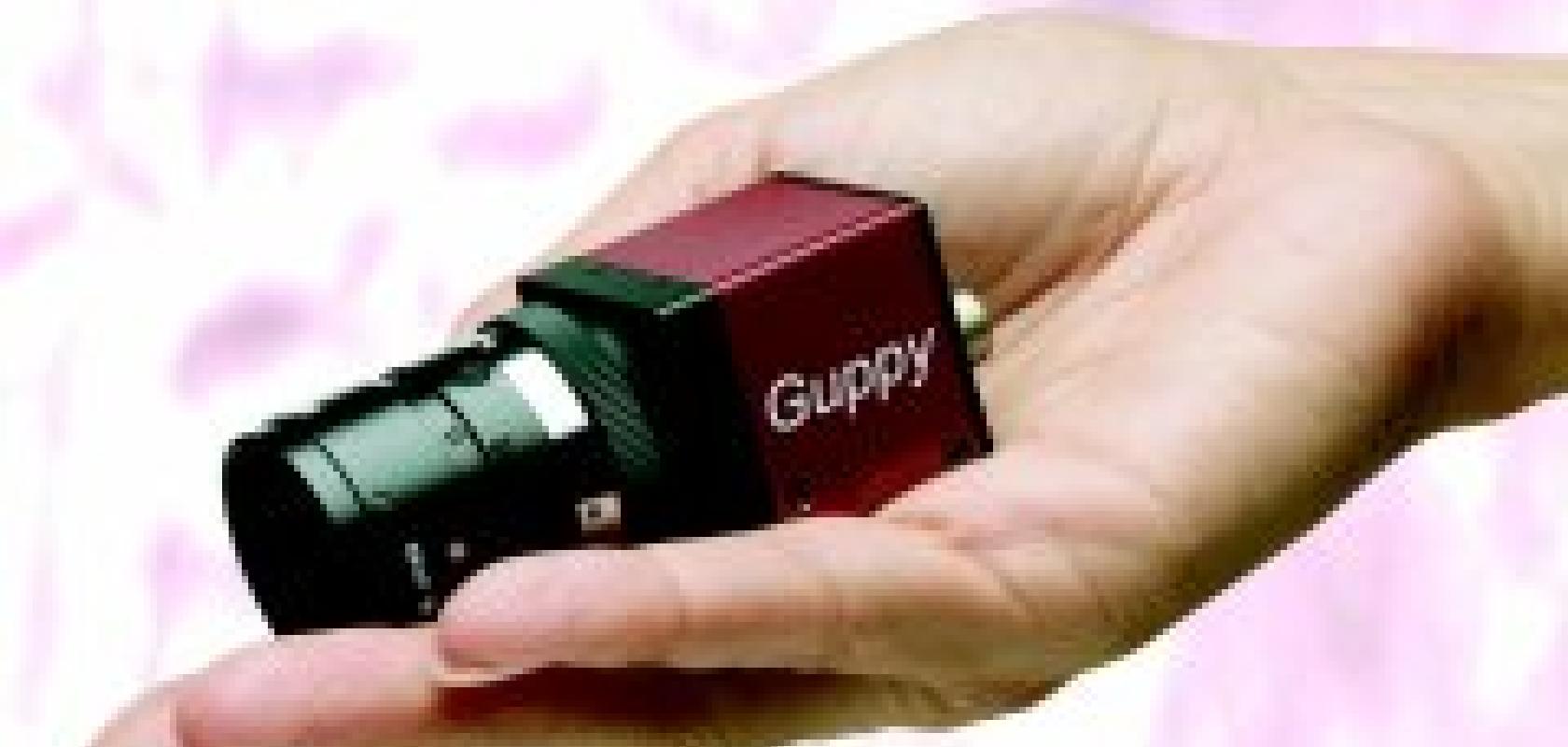 With the recent introduction of the Guppy camera range Allied Vision Technologies provides an attractive solution for industrial users intending to upgrade from analogue to digital technologies. With the new Guppy line, users of applications employing interlaced sensors now have an ideal opportunity to exploit the advantages of analogue technologies in the digital world too.
Even today, most industrial image processing systems still employ analogue data transmission technologies, because interlacing was very rare in digital systems. Interlacing provides greater data transmission speed and sensitivity, but the changeover to digital could be very expensive.
With the new interlaced Guppy camera models, Allied Vision Technologies now forges a link between formerly analogue-only interlaced technologies and digital FireWire interfaces. The same interlaced sensors are used as the analogue systems, making the changeover very simple.
The new interlaced cameras are based on the same platform as the other Guppy models and have the same compact form and Fire Wire a interface. They are equipped with Sony interlaced CCD sensors with 0.25, 0.29, 0.38 or 0.44 Megapixels and are available for black and white and colour requirements. The range also features two versions with near infrared (NIR) 1/2-inch sensors. The interlaced Guppy is supplied with a new version of the AVT FirePackage software (2.6).