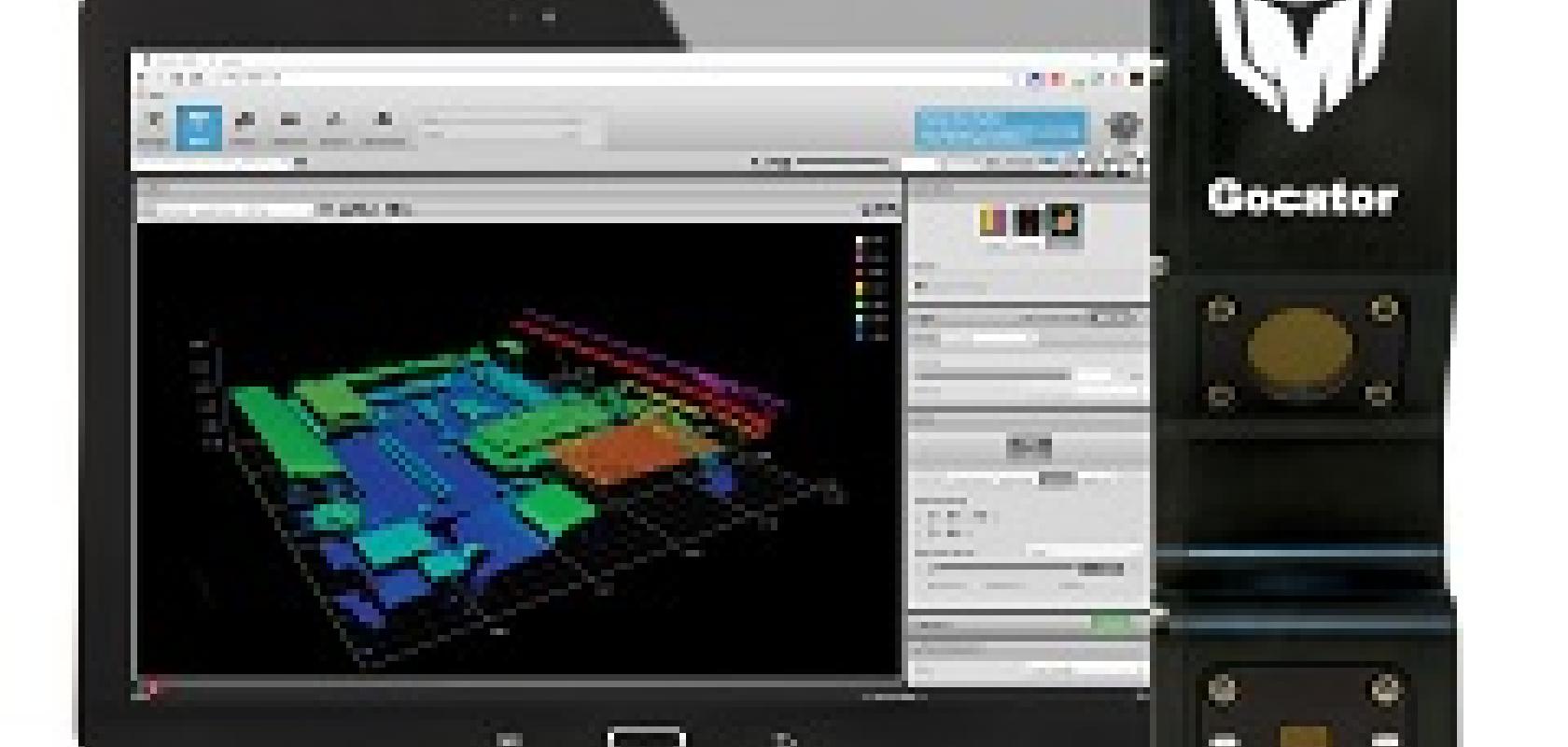 LMI Technologies (LMI), a leading developer of 3D scanning and inspection solutions, is pleased to announce the official launch of the Gocator 2400 Series, the latest addition to the Gocator series of smart, all-in-one 3D line profilers.
The Gocator 2400 Series is a new line of 3D smart sensors optimized for specific industries. The first two models in the series, the Gocator 2410 and 2420, are blue-laser profiling sensors designed for electronics and small parts inspection. These high-performance line profile sensors provide the highest X resolution (6 µm) among 3D sensors on the market today, along with highly repeatable results (down to 0.2 µm in height).
"Leveraging industry-first 2-megapixel cameras and a powerful, next-generation embedded processor, Gocator 2410 and 2420 offer higher data density while achieving 50% wider fields of view over our competitors", said Chi Ho Ng, Director of Product Management.
Twice the speed as the Gocator 2300 series (400-5000 Hz with windowing), the 2410 and 2420 sensors double the possible resolution of scan data in the direction of travel. In addition, because the sensors use a blue laser to create profiles, data around the edge of specular targets is cleaner, which is crucial for electronics and small part feature recognition.
The Gocator 2410 and 2420 come in a revised IP67 industrial housing offering all-in-one functionality including web-based user setup, built-in 3D visualization, drag and drop measurement tools, and communication protocols that are unmatched in the 3D sensor market.
"Resolution and speed are key requirements in small parts inspection. With the Gocator 2410 and 2420, we've addressed this need and more. These 2Mp smart sensors are the next generation solution for automated small parts 3D inspection, allowing users to scan, recognize and inspect complete micro-features that the competition can't even see, all at production speed", said Terry Arden, CEO at LMI Technologies.