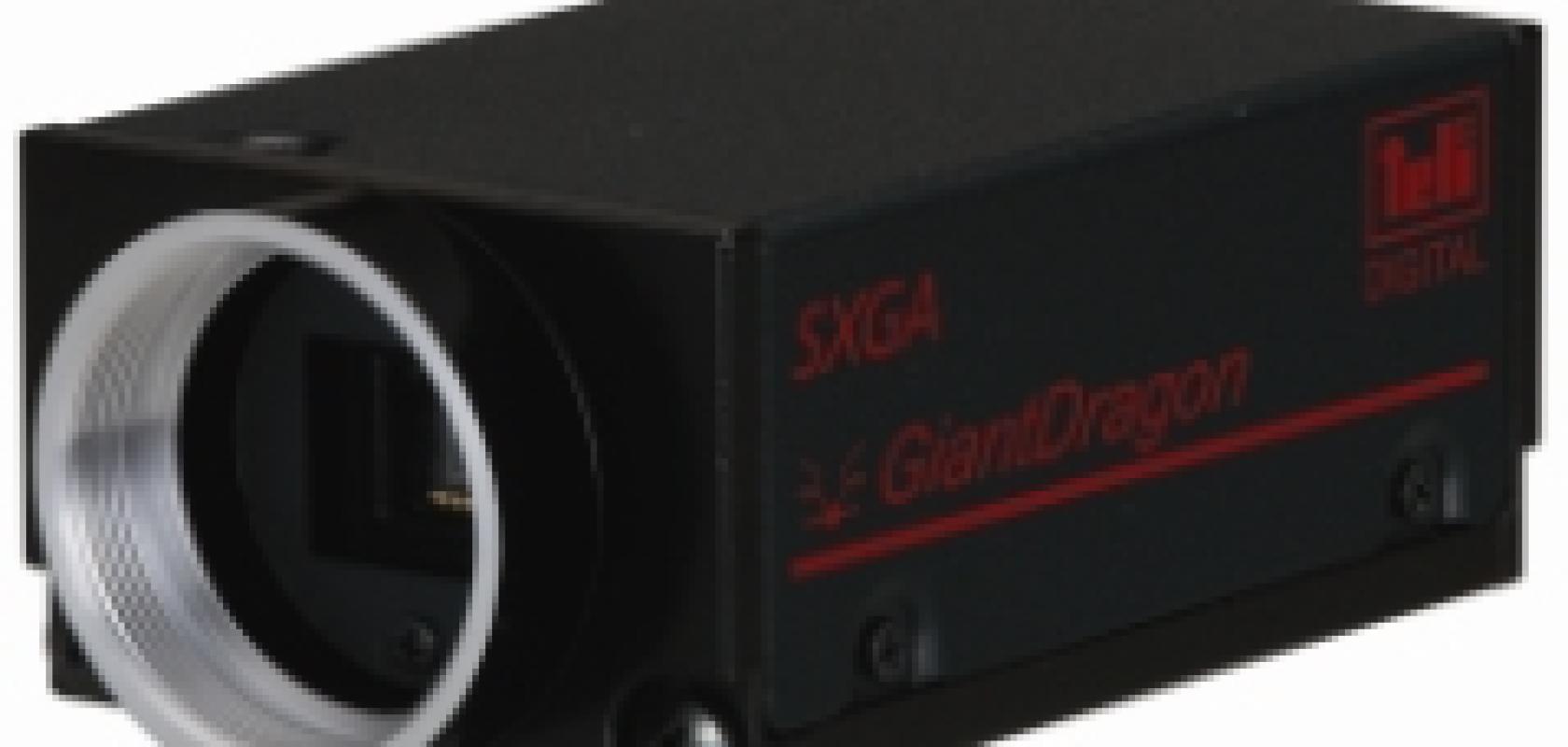 Toshiba Teli has launched the Giant Dragon series of high-speed cameras, available with monochrome and colour progressive scan CCDs and resolutions ranging from 640 x 480 pixels (at 90fps) to 1600 x 1200 pixels (at 15fps). The cameras are available in compact, RoHS compliant bodies measuring 44 x 29 x 70mm.
The Giant Dragon cameras transmit complete images or selectable image regions in compressed RGB (24-bit), YUV 4:2:2 (16-bit), or YUV 4:1:1 (12-bit) format, which can be sent as a maximum quality, uncompressed raw file (8- or 10-bit).
The models support transmissions following the GigE Vision/GenICam interface standard for control and configuration. Network cables with lengths of up to 100m (Cat5e or Cat6) can be used for data transmissions via a standard Gigabit Ethernet interface.
The cameras are suited to industrial applications such as object recognition or component inspection as well as for medical and scientific applications.