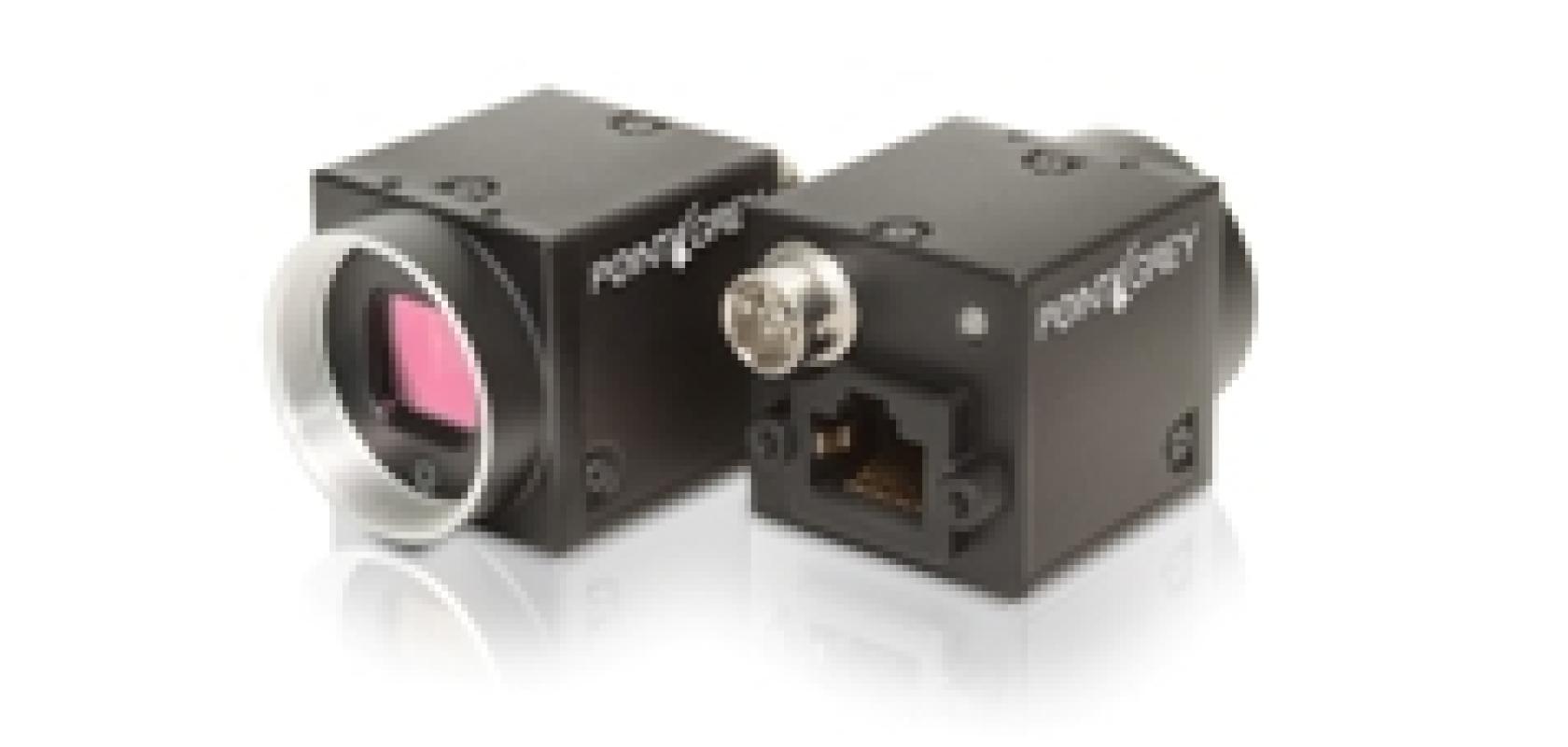 Point Grey has released its Blackfly camera, the first model of which, BLFY-PGE-13E4, features a 1.3 megapixel, 60fps, CMOS global shutter sensor and is available in both monochrome and colour. It consumes less than 2W of power and is housed in a small and light GigE POE camera package.
Future Blackfly models include 0.5 and 0.9 megapixel CCD resolutions with excellent quantum efficiency and wide dynamic range. By combining the excellent sensor technology, interface implementation and low power design with an exceptional price point, the Blackfly camera is the perfect choice for traditional machine vision and outdoor imaging applications.
The BFLY-PGE-13E4 model uses the EV76C560 CMOS sensor from e2v which has a global shutter readout architecture. Global shutter is critical to prevent geometric distortion when capturing images of fast moving objects. The CMOS pixel design addresses blooming and smearing artefacts caused by bright sources or reflections in the camera's field of view. The model is ideal for cost sensitive applications in automation, 3D imaging or number plate recognition.
The camera measures 29 x 29 x 30mm and provides power over Ethernet, temperature and status monitoring, in-field updatable firmware, colour interpolation, look-up table, gamma correction, pixel binning functionality, among other features.