ADLink GIE62+ PoE frame grabber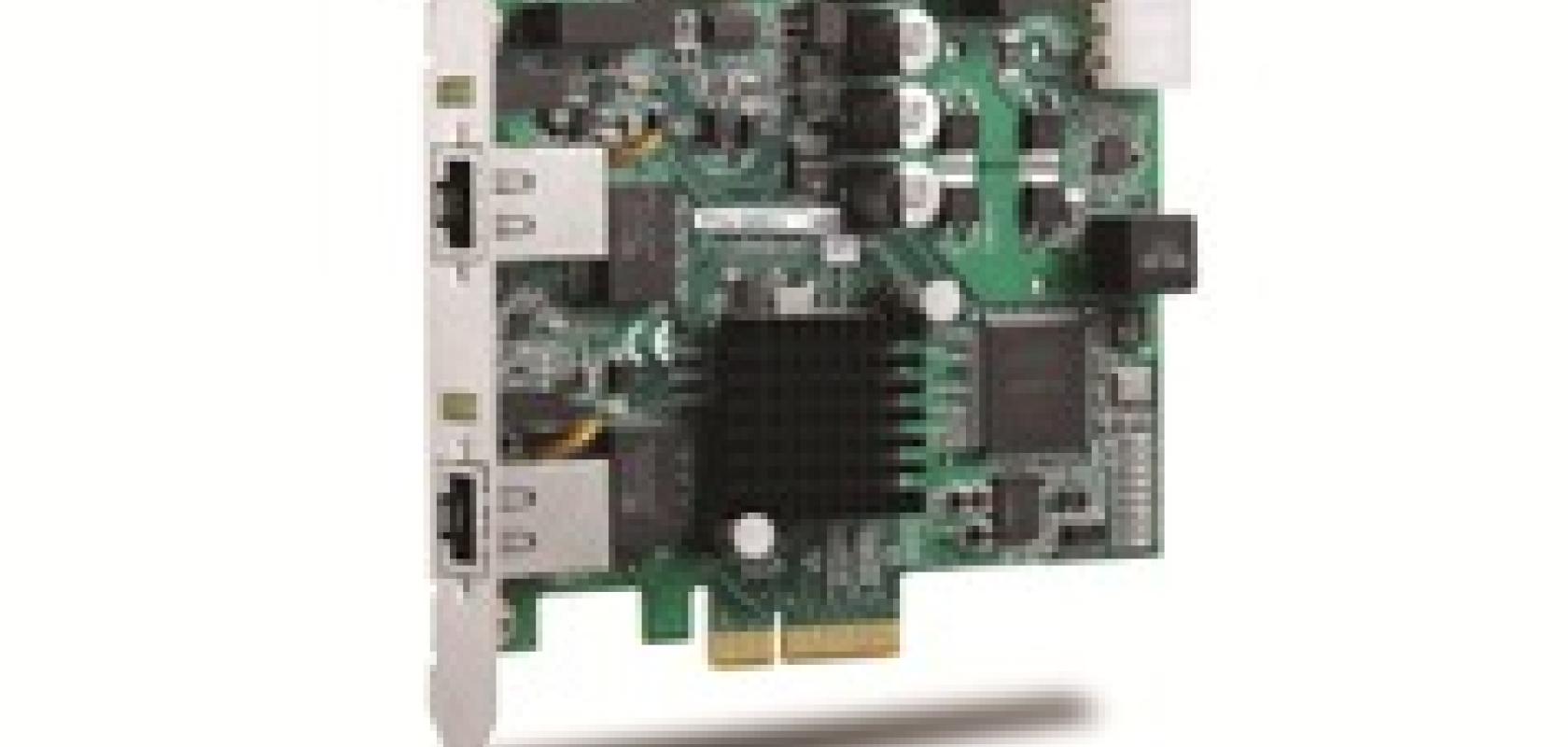 Stemmer Imaging now supplies the ADLink GIE62+ Power over Ethernet (PoE) frame grabber. The frame grabber allows power and data to be sent over a single ethernet cable to a PoE camera, eliminating the need for a separate power cable and power supply for the camera. This saves space, reduces costs and simplifies installation.
The GIE62+ is a PCI Express x4 frame grabber which supports two independent GigE ports. The frame grabber can also be used with non-PoE GigE Vision cameras.
The GIE62+ combines the benefits of PoE technology with GigE data transmission rates up to 1,000Mb/s over cable distances up to 100m in length. The two independent GigE ports are also compatible with Link Aggregation-enabled cameras where two Ethernet ports are linked to double the data transmission rate.
The frame grabber automatically detects both PoE and non-PoE devices connected to it to prevent power being sent to non-PoE cameras. It contains a power-management IC to provide short-circuit, inrush current, and current-limit protection to protect the connection between the GIE62+ and PoE or non-PoE cameras. PoE cameras may be hot-plugged removing the need to restart the computer.