Vision improves coin packaging at Royal Canadian Mint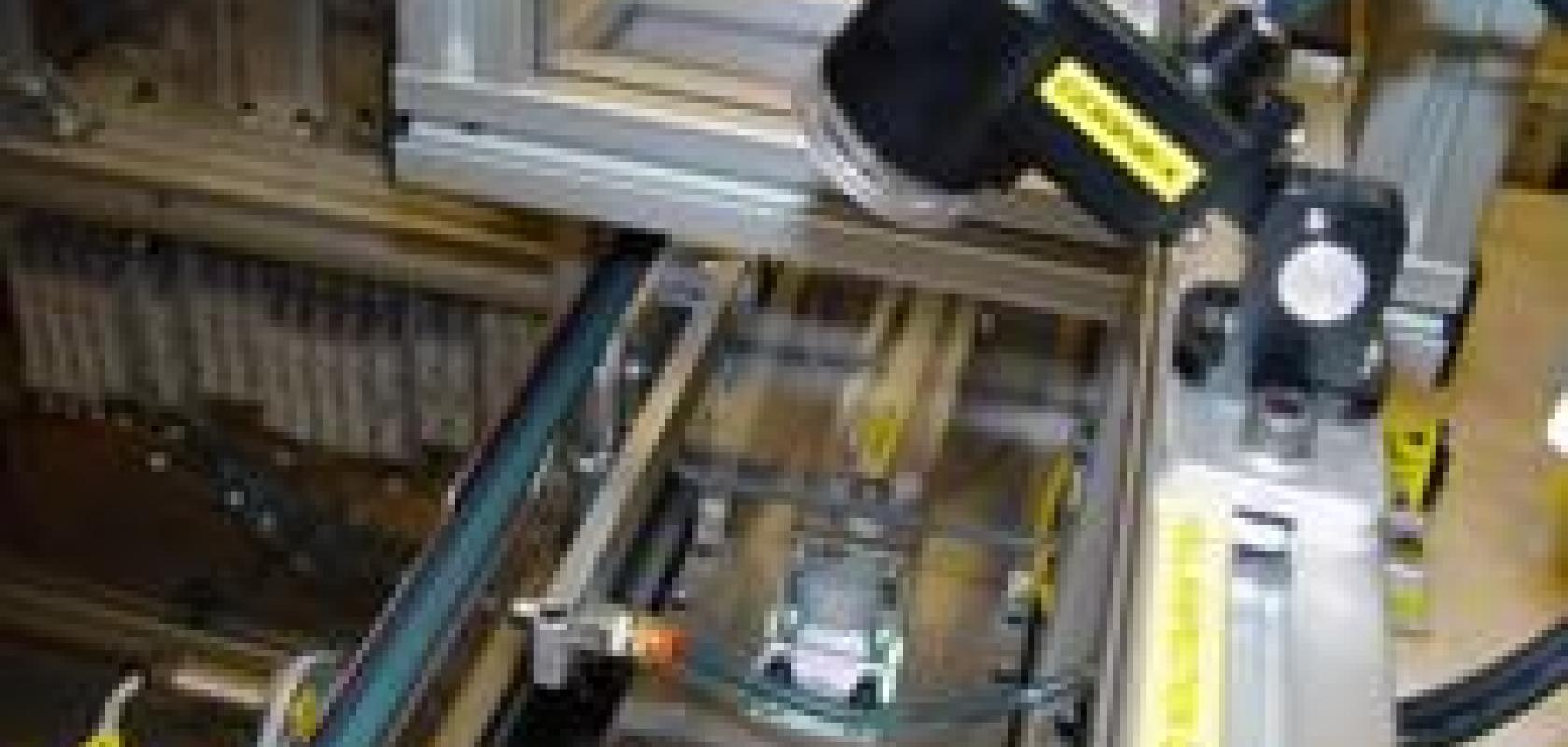 A machine vision system installed at the Royal Canadian Mint (RCM) has improved inspection productivity from 25,000 to 40,000 rolls per shift. The system also reduced downtime while eliminating a difficult and troublesome manual task.
The Mint uses advanced automation equipment to count and wrap pennies into rolls. Recently, the Mint has improved efficiency by implementing the Cognex Checker 3G1 vision sensor that checks the package to make sure it is intact and verifies that the roll is the correct length.
Inspection applications such as this one have traditionally been manually inspected because of the challenges they present for automated inspection.
The Mint discussed potential automation solutions with Eascan Automation, a custom machine builder that provides mechanical design, fabrication, assembly, testing, service, and support of automated machine solutions.
'We looked at the application and quickly determined that the boxing portion of the application could not be accommodated by conventional solutions, and that the inspection operations would require a particularly creative solution,' said Phil Bernadin, owner of Eascan. 'Machine vision has long been much more intelligent than other types of sensor technologies, but until recently, it was expensive, bulky, and difficult to configure. But these issues have been all but eliminated in recent years with the introduction of a new generation of vision technology. The cost of vision technology has dropped to the point that you can purchase a very capable system for under $1,000. The latest vision sensors are self-contained and quite compact. Most important, point-and-click interfaces combined with high-level vision tools make it possible for even first-time users to configure and maintain vision applications in a matter of minutes.'
'We selected the Cognex Checker 3G1 vision sensor for this application because of its low cost, small size, and wide range of capabilities,' Bernadin added. Checker vision sensors integrate lighting, optics, camera, processor, and I/O in an industrial IP67 housing small enough to fit into the tightest of spaces. Checker technology detects and inspects parts by understanding what they look like. This approach overcomes varying part positioning which eliminates the need for costly fixturing. An intuitive GUI makes it possible for even a first-time user to setup an application in minutes.
'This inspection system offers advantages to the automated boxing machine,' Bernardin concluded. 'It has nearly eliminated downtime caused in the past when non-conforming rolls or ball bearings jammed up the machine. It inspects rolls at a rate of 40,000 per shift, much faster than a human inspector, making it possible to increase the speed of the automated machinery. The vision system is robust and can be easily maintained by shop personnel. In the end, it is a much better way to inspect rolls of pennies.'