Machine Vision Lighting from Japan wins Vision Award in Stuttgart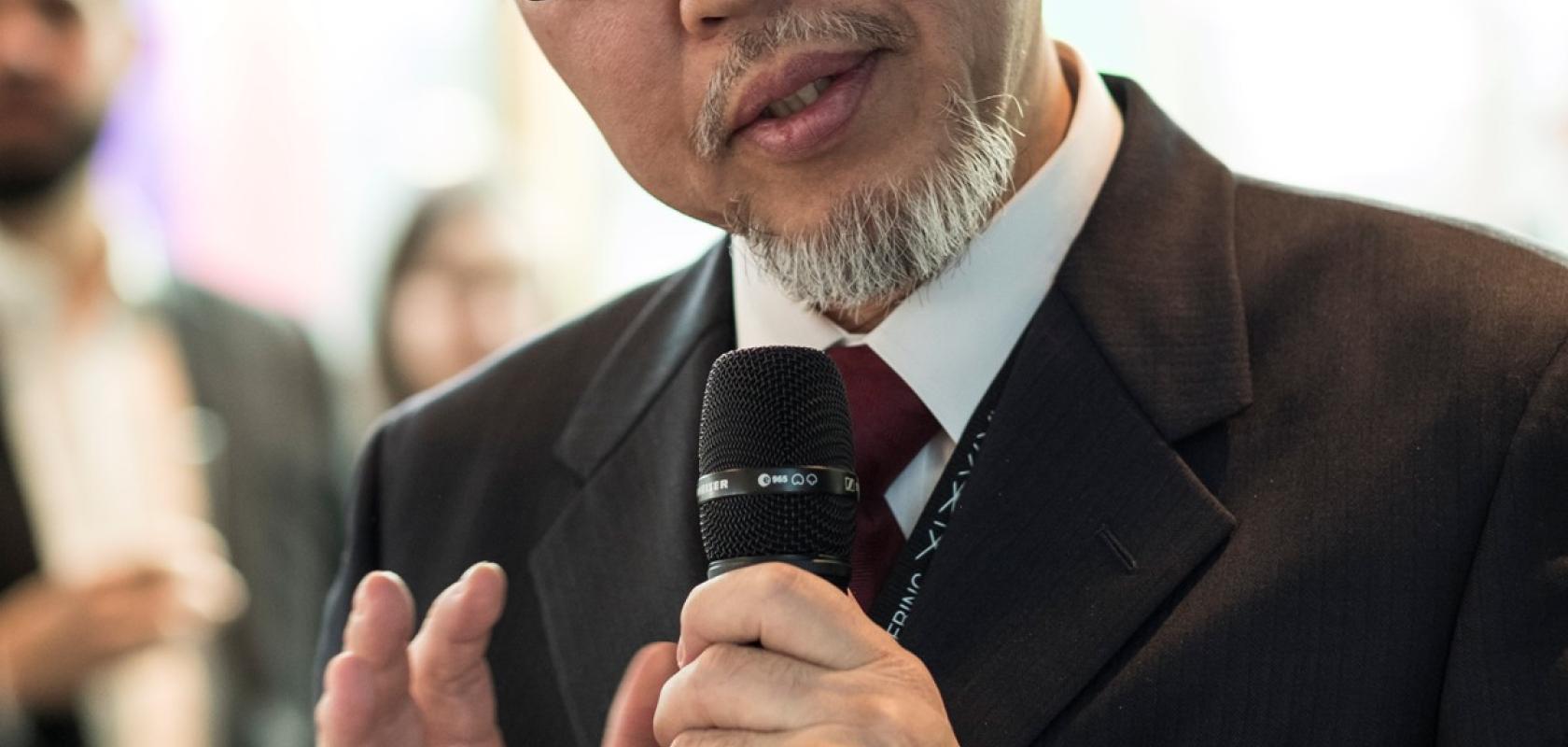 Japanese lighting company, Machine Vision Lighting, has won the 2016 Vision Award, the prize for applied imaging presented at the Vision show in Stuttgart.
Machine Vision Lighting won for its VISA-Method Lighting, which is able to give uniform illuminance of light irrespective of distance from an object. It was selected by the jury from a shortlist of five products.
It is the first time a Japanese company has received the award since it was established in 1996, and the first time an innovation in lighting has been recognised.
The light source produces irradiation conditions that are the same at every point on the surface of an object, an effect that can't be achieved with conventional lighting methods, or even with parallel light.
Shigeki Masumura, president and CEO of Machine Vision Lighting, accepted the award, which is sponsored by Imaging and Machine Vision Europe, at a ceremony at the Vision trade fair on 8 November. Warren Clark, managing director of Europa Science, which publishes Imaging and Machine Vision Europe, presented Masumura with the €5,000 prize money.
VISA stands for 'Variable Irradiation Solid Angle'. The irradiation solid angle expresses the angular range of light irradiated at a point in terms of a cone whose vertex is at that point. The VISA lighting method is able to vary the irradiation solid angle, and ensure the irradiation conditions are exactly the same at every point.
The lighting method can expose features that would otherwise be difficult to detect, such as faint dents and scratches on sheets that are hard to see with the naked eye, or slopes on non-flat metallic and shiny surfaces. These types of feature can also be shown on rough surfaces.
Furthermore, it is possible to implement a multilayered structure by dividing up the irradiation solid angle according to other attributes of the light, such as wavelength band. In this way, it is possible to vary the attributes of light captured continuously within the observation solid angle, according to the incline of the direct light.
It is possible to convert the surface conditions of warped or rough surfaces into a colour gradation, to capture 3D information of bent metallic and shiny surfaces – something that has been difficult or impossible until now.
Masumura studied at Kyoto University where he received his BSc in 1981. He was a researcher at Hitachi Central Research Lab for 15 years, developing microcomputers, before becoming a priest and studying Buddhism for five years. He then returned to working in science, joining CCS and developing illumination technology that resulted in the first global lighting standard through the Japan Industrial Imaging Association (JIIA) in 2011. He served as vice chairman of JIIA until 2013 and was the chair of the Lighting Working Group and Imaging Technical Committee until April 2014.
Masumura left CCS in June 2014 to establish Machine Vision Lighting. He currently offers technical consultation on lighting technology for image processing and machine vision.