Kenya rangers turn to thermal cameras to stop rhino poaching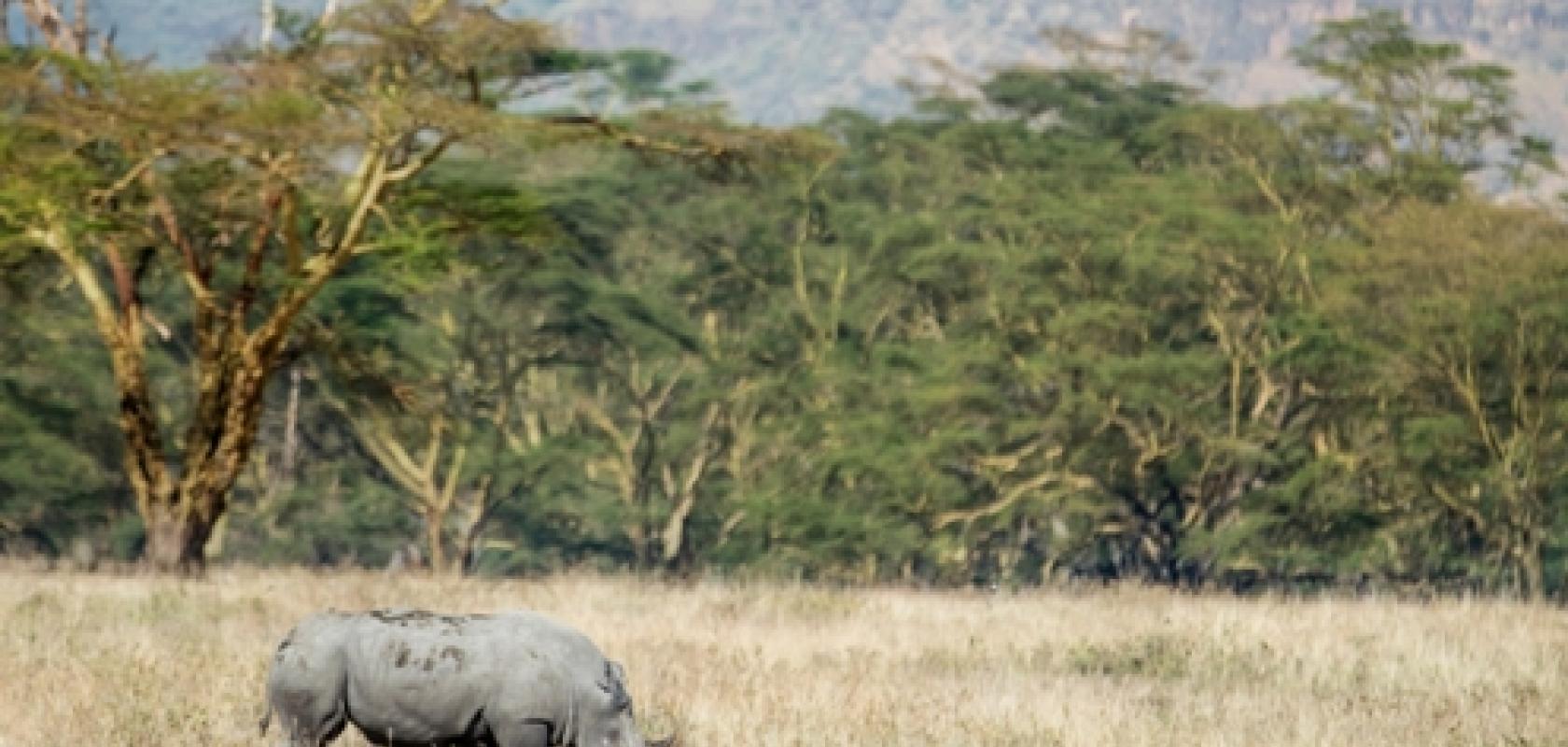 The World Wildlife Fund (WWF) and Flir Systems are supplying rangers across 10 parks and game reserves in Kenya with thermal imaging cameras in an effort to stop illegal rhino poaching.
The Kifaru Rising project will bolster conservation efforts to grow the wild population of black rhino. There are only 5,400 black rhinos left in the wild, making them one of the world's most endangered species.
Kifaru Rising includes a pledge by Flir of $3 million in thermal imaging technology, engineering assistance, and training with the goal of eliminating rhino poaching in Kenya by 2021. In Kiswahili, Kifaru is the common name for rhino.
WWF first deployed Flir thermal cameras at the Maasai Mara National Reserve in Kenya in 2016. Poachers often work under cover of darkness, and so thermal imaging technology is used to identify them. In Maasai Mara, rangers from local partner The Mara Conservancy have apprehended more than 160 poachers using Flir thermal cameras over the past two and half years.
Thus far, WWF and Flir have installed thermal imaging equipment to the Maasai Mara and Lake Nakuru National Park in Kenya, as well as Kafue National Park in Zambia, among other locations.
Flir and WWF are also inviting other corporate partners to join the project to contribute complementary technology for wildlife rangers, such as aerial drones, batteries, and solar panels. 
'We can't save rhinos if we don't stop poaching,' said Carter Roberts, president and CEO of WWF. 'The real heroes in this fight are rangers – men and women who patrol some of the most dangerous wilderness areas on the planet and put their lives at risk to stop those who are often better armed and operating in the dead of night. New technologies help change the game; they give rangers a leg-up in deterring criminals and protecting themselves on the front lines of this war. Flir's commitment enables us to scale up efforts to end poaching in Kenya and helps us save more rhinos – and rangers – in the process.'
STEM conference
International wildlife charity Born Free and the British International Education Association (BIEA) will host a Science, Technology, Engineering and Mathematics (STEM) conference aimed at identifying technology solutions to protect vulnerable species and ecosystems. The conference will be held on 15 January 2019 at the Royal Institution in London.
The event will highlight the importance of STEM education in matters relating to protecting vulnerable species and ecologies. Presentations will come from the Zoological Society of London, Liverpool John Moores University, and the Born Free Foundation, highlighting how technology can impact on conservation efforts. Technology to be discussed includes water landing capable fixed-wing drones, which can circle high above the Indian ocean to spot whales, rays and illegal fishing; or AI-enabled infrared camera algorithms that can identify members of an individual species or human poachers, even through thick environmental cover.
Furthermore, the conference will mark the official launch of the 2019 International STEM Youth Innovation Competition in which students under the age of 18 from around the world will compete to design a drone that is capable of helping protect an endangered species.