Joseph Christenson awarded Automated Imaging Achievement Award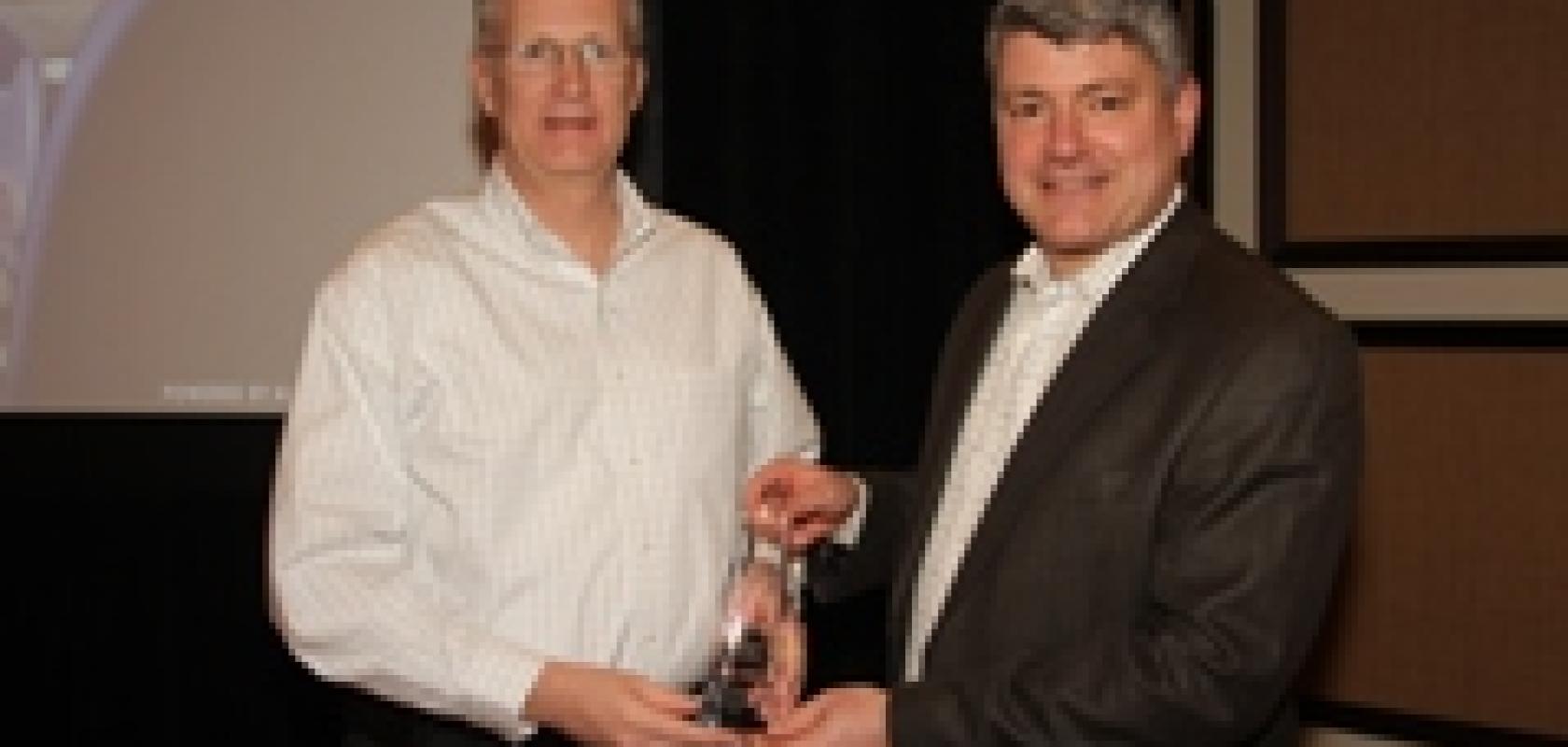 Joseph Christenson, director of finance at Nonin Medical, has been awarded the 2010 Automated Imaging Achievement Award during a ceremony held at the Automated Imaging Association's (AIA) 18th annual business conference in Orlando, Florida, USA.
Christenson was honoured for his industry leadership and outstanding contributions to the machine vision and imaging industry for more than two decades. The award was presented by Michael Cyros, AIA's chairman, and president of Allied Vision Technologies.
Christenson was employed at PPT Vision from 1986 through 2008 serving the majority of which as president and CFO. Since January of 2009, he has held the position of director of finance at Nonin Medical, a privately held Plymouth, Minnesota based manufacturer of medical devices.
Christenson served as a member of the AIA board of directors from 1990 through 2008, during which he was chairman of the board for a two-year term. He was also a member of AIA's parent company, the Automation Technologies Council, board of directors from 2001 through 2006 and was chairman of that for a two-year term.
'Joe was one of the industry leaders most responsible for AIA's growth from a handful of members to nearly 300 today,' said Jeffrey Burnstein, AIA president. 'He was a great example of the "leave your logo at the door" philosophy that has been critical to AIA's success.'
The annual award, sponsored by the AIA, honours one industry leader for outstanding contributions in promoting market acceptance of industrial and/or scientific imaging. The award is presented each year at the AIA's business conference.