Hyperspectral sensor hardware built for $150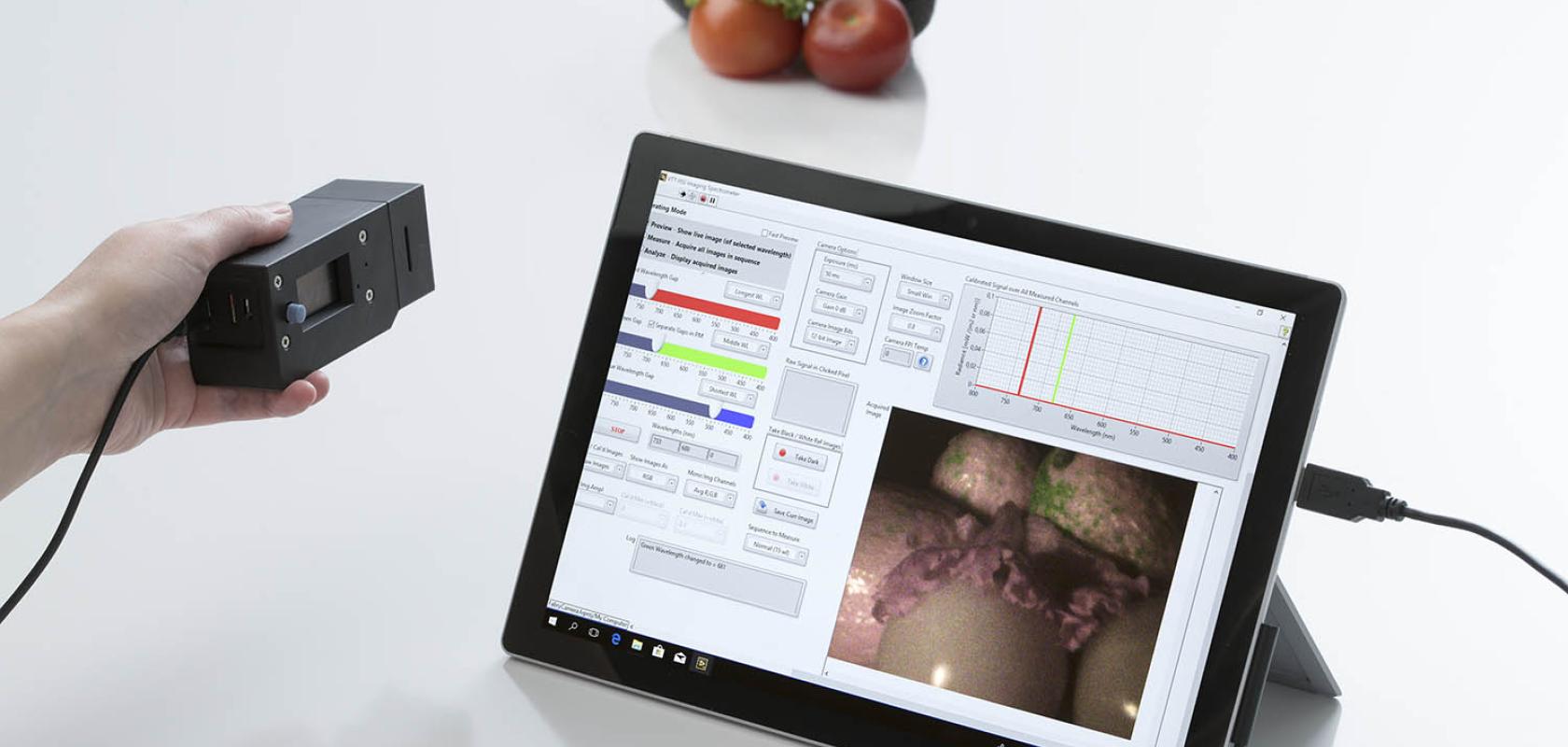 VTT Technical Research Centre of Finland has built a VNIR hyperspectral camera that costs only $150 for the sensor hardware.
The camera, which covers the 600nm to 900nm wavelength range, is based on mass-producible MEMS technology.
VTT says its tuneable filter technology can also be integrated with any camera sensor without significantly increasing its cost or size – with high-volume production, the sensor cost including the camera optics could be less than $20, according to VTT, and the core component, the micro-opto-electro-mechanical (MOEMS) chip, could cost less than one dollar.
Spectral data can give information on food safety or freshness, distinguish between real and fake products or medicines, and be used to give additional data to security camera recordings or piloting systems in autonomous vehicles.
Currently, most hyperspectral imagers cost from thousands to tens of thousands of dollars. Other spectral imaging technologies aiming towards mass-producible volume scaling in order to lower the final product cost, typically process fixed wavelength filters directly into individual camera sensor pixels. However, this approach requires expensive telecentric optics.
'VTT's technology has a simple optical path, making it compatible even with the very compact and low-cost optics used in mobile cameras, which is not possible with other spectral imaging technologies. This is a huge advantage because it enables very cost-efficient mass production for these hyperspectral camera sensors,' said VTT research scientist Antti Näsilä.
The VTT team has built visible- and SWIR hyperspectral imagers for space CubeSat missions, as well as for diagnostic instruments for rapid skin cancer screening. It has also developed hyperspectral imaging for smartphone cameras.
During the next few years, VTT also aims to commercialise cost efficient hyperspectral imaging technologies in cooperation with companies operating in the field.