Cmosis wins award for endoscope camera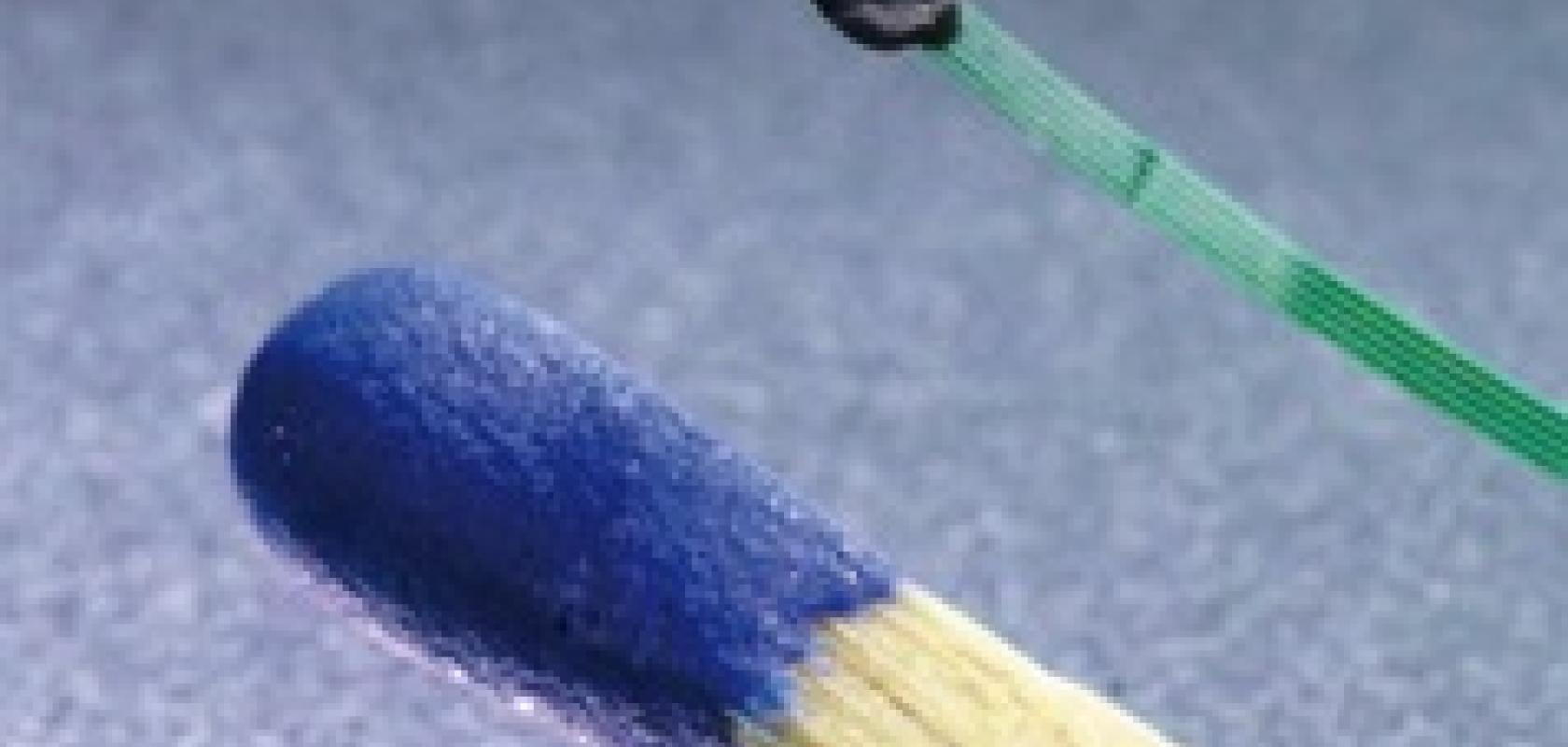 Image sensor company, Cmosis, has been awarded the German Innovation Award for Non-Clinical Intensive Care in recognition of the company's NanEye CMOS camera for endoscopes.
The award was presented to Stephan Voltz, CEO of Cmosis, by Dr Günter Schrot, Scientific Director of the KAI Congress (Kongress für ausserklinische Intensivpflege und Beatmung) in Berlin, Germany, on 14 October.
The NanEye 2D camera incorporates a 1 x 1 mm image sensor with a resolution of 250 x 250 pixels at a 3µm pitch. The camera is housed in a 1 x 1 x 1.8 mm cube, accommodating the chip-scale packaged sensor, developed in cooperation with Fraunhofer IZM Berlin, plus the lens mounted in front of it.
The NanEye 2D camera head offers self-timed readout, 10-bit AD conversion and serial image data transmission via LVDS. It was developed at Cmosis's Awaiba facility in Funchal, Madeira and Cmosis Germany in Nuremberg, Germany. Cmosis acquired Awaiba in August 2014.
The camera can be integrated into the tip of an endoscope to give live images at a frame rate of 44fps. The endoscope can be used for bronchial, lung or stomach intubation for intensive-care diagnosis, and treatment such as injections or suctions.
'With our advanced CMOS technology, we are able to develop extremely small-size cameras at a low cost enabling real-time visualisation with disposable catheters for outpatient intensive care,' said Voltz. 'This is important for everyday use as well as in emergency situations where there is no clinical sterilisation apparatus available.'
Of special importance and a key factor of the innovation, said Voltz, is the fact that the NanEye 2D camera replaces the costly fibre optic cable with its 5,000 single fibres by a simple minimal-diameter four-wire connection with low energy dissipation, which needs no special shielding to meet prevailing EMC norms. Cabling of up to 3 metres in length is possible without any additional components. Also, adding an LED for illumination within the catheter is feasible.
Further information:
Kongress für ausserklinische Intensivpflege und Beatmung