Chronocam bio-inspired image sensors best start-up at Inpho Venture Summit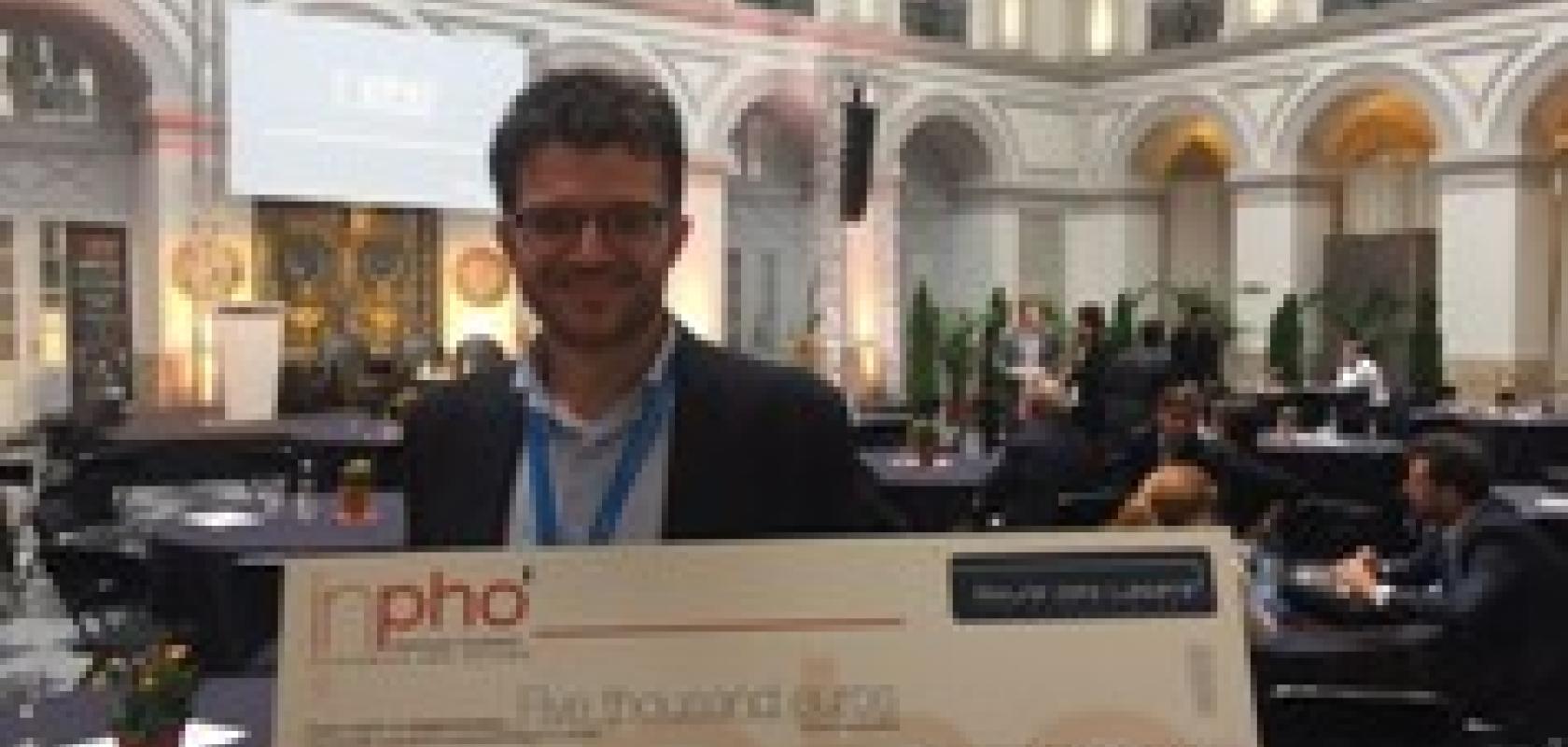 French vision sensor company, Chronocam, has been selected as the most promising start-up at the investment conference Inpho Venture Summit, which took place in Bordeaux, France from 6 to 7 October.
Following the conference, the company announced it had raised $15 million in Series B financing. The funding comes from lead investor Intel Capital, along with iBionext, Robert Bosch Venture Capital, 360 Capital, CEAi, and Renault Group.
Chronocam's bio-inspired approach to visual sensing was chosen as the best technology among 23 European and North American start-up photonics companies at the Inpho Venture Summit. A panel of venture capitalists and corporate investors judged each company pitch at the biennial conference, which aims to boost private investment in photonics.
Chronocam's CMOS vision sensors emulate biological vision by reacting to what is happening in the scene and acquiring only the necessary information, rather than taking snapshots of the entire scene at fixed points as in traditional sensors. The image sensors acquire dynamic visual information in the form of a continuous stream of data, with each pixel optimising the sampling of the image information based on the characteristics of the signal. So, if the input signal alters rapidly, the pixels sample at high frequencies, but then stop sampling if the input ceases to change.
The sensor is able to reach speeds of 100,000 frames per second, a dynamic range of up to 140dB, and video compression of 10 times to 1,000 times.
Advanced driver assistance systems and streaming surveillance video are two areas where Chronocam's technology is a good fit.
Chronocam will use its $15 million investment to accelerate product development and commercialise its computer vision sensing and processing technology. The funding will also allow the company to expand into key markets, including the US and Asia.
'Conventional computer vision approaches are not well-suited to the requirements of a new generation of vision-enabled systems,' said Luca Verre, CEO and co-founder of Chronocam. 'For example, autonomous vehicles require faster sensing systems which can operate in a wider variety of ambient conditions. In the IoT segment, power budgets, bandwidth requirements and integration within sensor networks make today's vision technologies impractical and ineffective.'
Commenting on its investment, Gaspar Gascon, executive vice president, product engineering, at Renault Group, said: 'Renault is pleased to support Chronocam's developments of its innovative computer vision technology in order to serve the needs of customers for safer and more affordable ADAS and autonomous driving systems. Our comprehensive technology environment, with our talented engineers and strong ecosystem of partners will be a catalyser for Chronocam and Renault to bring this innovative breakthrough to the market.'
The Inpho Venture Summit was sponsored by Thales. It hosted 155 attendees from a range of industries and the international financial community, including UBS Investment Bank, Suez Groupe, Hamamatsu Photonics France and the Trumpf Group.