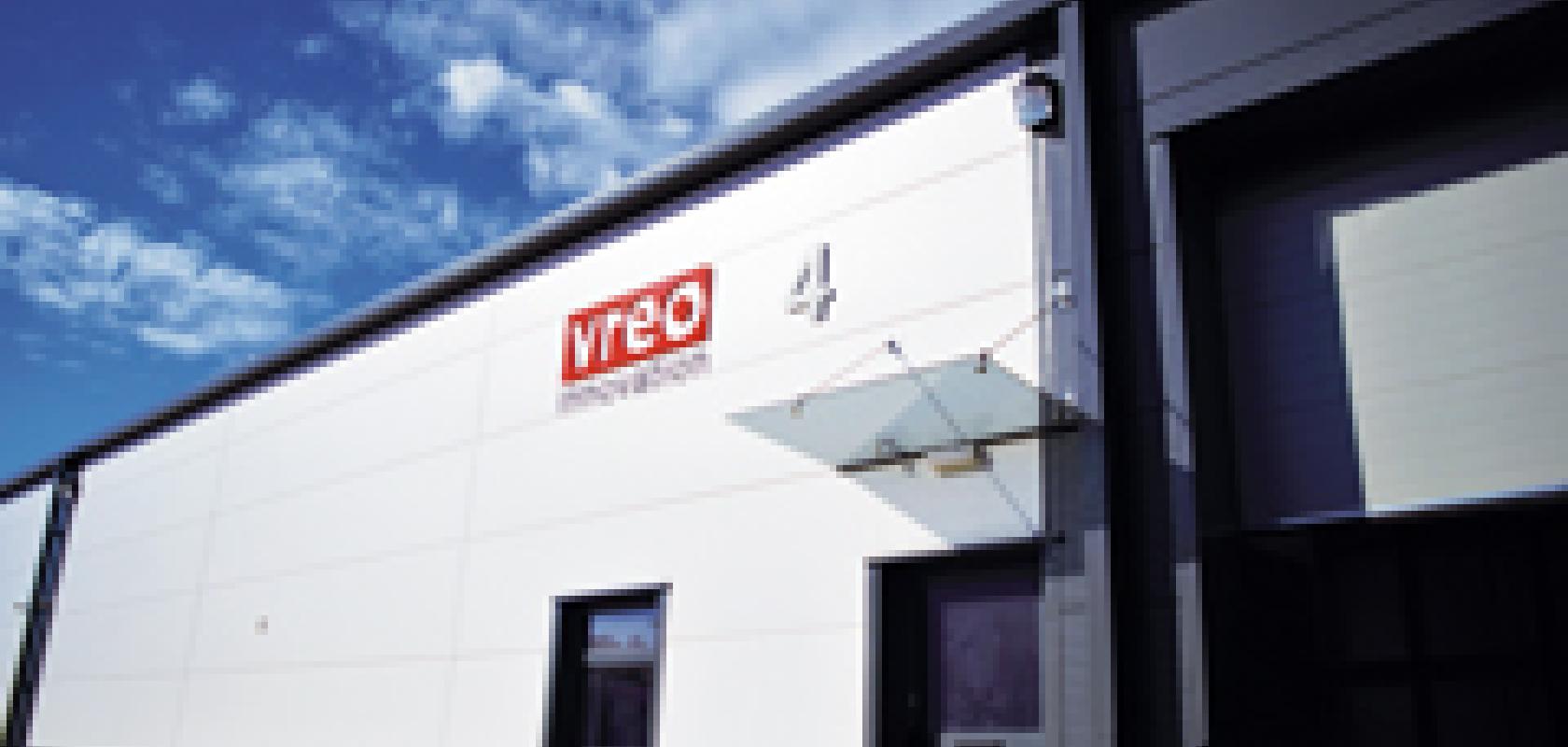 As video technology companies go, Vreo Innovation is relatively young, having just begun trading in May 2014. Based in Newcastle upon Tyne in the UK, the company hit the ground running as it quickly gained traction in global markets, including the US, UK, Germany, France and Japan, with its USB3.0 interfaces for camera modules. Aimed at OEMs whose products need video to be streamed at a local level, the diverse applications for this technology range from recording separation events during rocket launches, to augmented reality goggles for assisted surgical procedures.
The company's Unity and Liberty USB3.0 interface modules are sold in 19 countries worldwide, and distributors have been established in many of these territories. Closer to home, Vreo recently moved into a 2,400 sq. ft. factory unit in Newcastle upon Tyne, to bring manufacturing that had previously been outsourced to China, back in-house. This manufacturing capability has enabled the company to have a rapid prototyping turnaround for the many bespoke projects it supports, as well as ensuring volume demand for its products continues to be met.
Vreo founder Mark Vernon said that this new factory is the next step in plans to becoming a UK-based vision manufacturer: 'Our goal has always been to put the north east [of the UK] on the global stage and this is now being realised,' he said.
Vernon first launched the company after bringing products to market for global brands such as Bosch, QFree, Derwent Systems, Palintest, and Extreme CCTV. 'In my previous roles,' he explained, 'I was challenged as R&D manager as to why we couldn't use the camera from our mobile phone for industrial products. Thus I decided to create a solution when this camera range became available from Sony.' The solution he created was Unity – launched just months after the founding of Vreo.
The Unity USB3.0 interface board was specifically designed for the Sony FCB-MA130/2/3 series. The small board connects via a bespoke FCC cable to the CMOS parallel interface and I2C control lines, and it enables HD 1080p video at 30 frames per second (fps) as well as 13 megapixel stills to be streamed to a personal computer. In addition, it is equipped with free OneView software to support all features of the FCB-MA13x, including autofocus, automatic exposure time control, face detection, white balance, colour correction, and ATR dynamic range control. This move made Vreo the first company to market with a full solution for the MA130/2/3 series that includes a software development kit (SDK).
Soon to go into production, Vreo's second product on the market is Liberty, a USB3.0 interface for the Sony Block Camera EH series, and EV series. Like its predecessor, this compact solution includes OneView and is capable of streaming 1080p at 30fps. Liberty also has push button inputs for camera zoom control, PWM output for external LED light control, and a selectable power supply for the attached camera.
Furthermore, Vreo has produced a free SDK for use with both the Unity board and the Liberty board that includes an application program interface, as well as the full source code for the OneView program. Linux and Microsoft Visual Studio 2012, and 2013 are also supported.
'Vreo will continue to be an innovative video technology company, known for its speed to market and leading-edge capabilities,' Vernon said. 'I want to show that the UK has the engineering talent and the ability to capitalise on it in a global economy. I was told how it's best to start in the UK, then develop the European market before tentatively looking to the US. This is old school thinking; if the product's right for the market, you should just go for it!'
This attitude is clearly paying off and, in the past year, the company has amassed accolades including Business Start-Up of the year in 2014 with North Tyneside Business Awards. Vreo was also a finalist at the North East Business Awards 2015 for the Innovation Award, as well as being nominated for the Made in the North East Awards 2015, in two categories: technology and innovation in 2014 and 2015. Vreo has also recently received investment from NorthStar, enabling the company to not only install a full surface mount production line, but to provide PCB assembly for a select number of local manufacturing companies as well.
Vernon attributes much of this success to the fact that Vreo is responsive to its customers, by continually adding new features to meet their needs. These features include the unique identifier function, allowing a multi-camera system to determine which camera it's currently viewing. This particular feature was initially for a robotic system used by a customer in the US.
The automatic still image capture function was also implemented by a US-based customer – this function takes rapid 13-megapixel stills that enable a large-scale area photographic map to be built when used on a drone aerial system, for example.
Forward thinking
In terms of future ambitions, the team at Vreo aims to continue to produce video interfaces, while also designing industrial cameras from the sensor up, in order to dominate the UK-based camera manufacturing space. This roadmap includes a strengthening of the company's position in its current markets, which range from dental equipment manufacturers, military, and aerospace, to robotics and video conferencing manufacturers. But Vernon also sees growth potential in sectors that include virtual reality, drones, industrial endoscopy, and gas and oil.
'We identified that high-quality miniature cameras are difficult to acquire for industrial applications, and so have unearthed the possibilities that USB3.0 is opening up for vision products,' Vernon commented. 'There is an increasingly rapid range of applications for drones, for example, that require bespoke technical specifications and development. We are very capable of producing that, given we produce the hardware, firmware and software contained within a full application program interface and software development kit for OEMs to integrate into their systems.'
He added that the company is currently looking at developing solutions for extremely high-bandwidth video in real-time, and noted that working with high-speed video is incredibly complex and technically challenging, especially given that they are competing against companies with more than 50 engineers on staff. Nevertheless, Vernon remains undaunted, as he pointed out: 'We have become recognised as USB3 experts in a very short amount of time, and are in discussions with major vision global players to support their developments. Watch this space!'