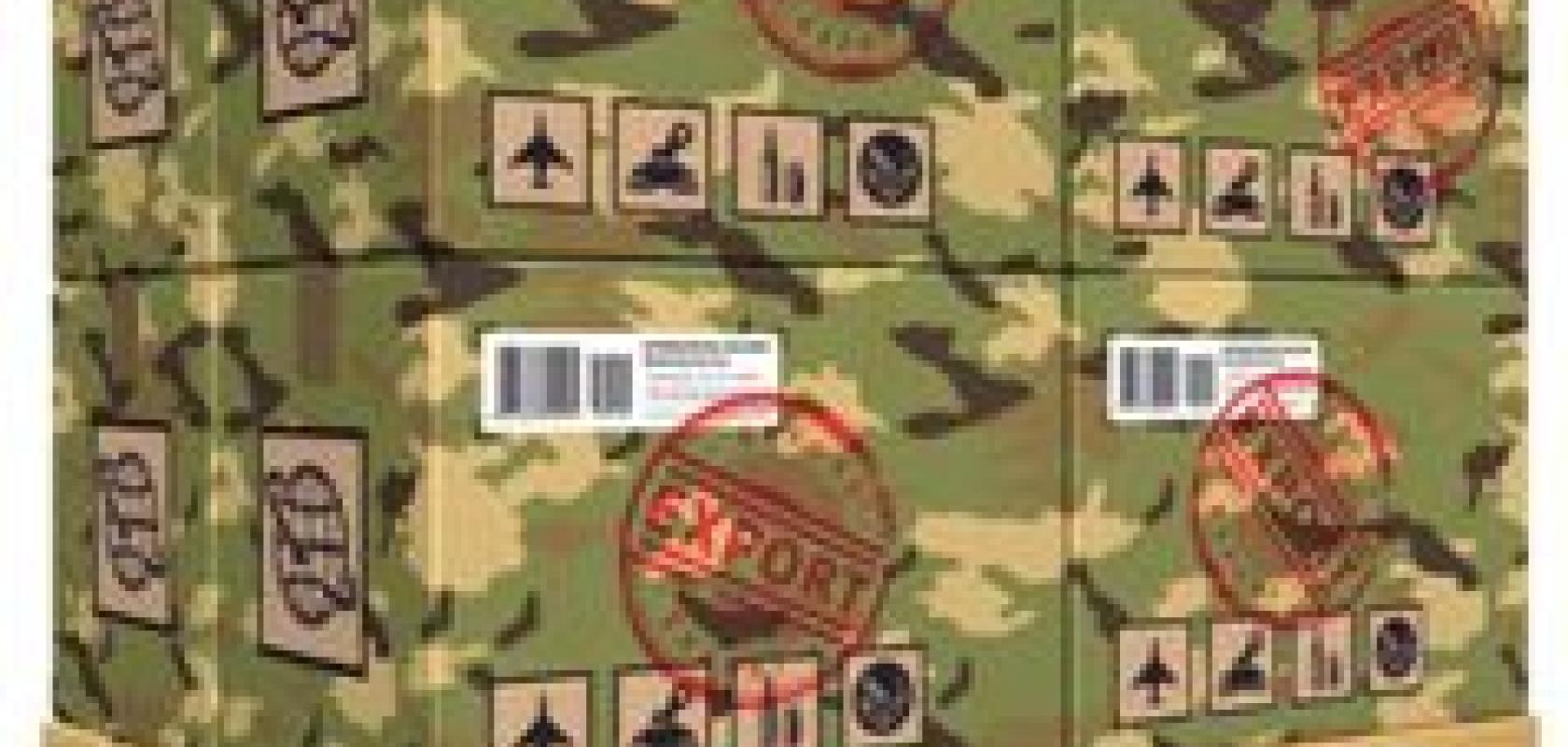 The first wave of reforms to the US ITAR controls is due to begin in October as part of President Obama's Export Control Reform effort. This first set of reforms relates to aircraft (Category VIII within ITAR) and creates a new category on gas turbine engines (XIX) – so has nothing to do with imaging equipment – but nevertheless marks a milestone in the reform process (the Export Control Reform initiative was announced in 2009). The other categories within ITAR are still under consultation, so implementation 'will not be until next year at the earliest', according to Elizabeth Carter, managing director of Import and Export Solutions, a UK-based consultancy company specialising in international trade within the aerospace and defence sectors.
ITAR – or International Traffic in Arms Regulations – is the US munitions list, designed to protect defence technology and IP developed inside the USA. In simple terms, there are two distinct lists regulating exports of defence articles from the US: the munitions list, which is equipment specially designed or modified for military use and is controlled under ITAR by the US Department of State, and a second list called the Export Administration Regulations (EAR), which controls commercial equipment and is enforced by the Department of Commerce. In the EU, the commercial list is called the EU Dual-Use list.
The idea behind the reforms is to make it easier for US companies to export defence-related items. Complying with export regulations for articles on the munitions list is onerous to say the least and violation of the rules can result in a hefty fine and potentially a prison sentence. Companies can also be barred from receiving further export licences. 
Where, in the past, US companies have survived from domestic sales, now, with the shrinking US defence budget, these companies are looking more and more to exports to cover the shortfall in revenue they would otherwise have got from the US government. ITAR, as it stands, presents something of a trade barrier to these companies. 
'Taking into consideration the cuts in US defence spending, if the US wants a robust industrial base and they want healthy strong companies that continue to develop technologies, where is that money going to come from? It is going to come from export. One of the goals of the reforms is to facilitate US companies exporting products and being able to generate those revenues,' comments David Strong, vice president of marketing at Flir Government Systems. 
Thermal imagers from Flir's Government Systems division are virtually all ITAR-controlled, and with at least 50 per cent of the division's revenue derived from international sales, ITAR represents a big deal for the company, says Strong. 
'We've been working with ITAR for a long time,' he says. 'Flir is pretty good at making things go about as smoothly as they can, given the current state of the regulatory process.' 
Flir also manufactures some products in Europe, which are non-ITAR, while products from the company's commercial division are controlled, for the most part, by the US Department of Commerce. 
At the moment, ITAR is a catch-all document covering anything that's specially designed or modified for military use. The reforms involve rewriting the regulations to have a positive list of ITAR-controlled items – the document will actually list the items and give definitions of what is controlled, rather than it covering everything. Items no longer controlled under ITAR will move onto the commercial list, the EAR, under a new 600 series of classification numbers. 
'The reform is changing the focus of the controls to capture items of military significance i.e. the performance of equipment will determine whether it is subject to ITAR rather than the design intent,' explains Carter. 'From an imaging point of view, it will depend on whether the item will be named or caught by new definitions on ITAR or, if originally designed for military use, has now moved to the EAR 600 series.' She says that for commercial imaging items, depending on their technical parameters, they could still be caught under the EAR list. 
Layers of complexity 
Export control legislation originates from an organisation called Wassenaar. All signatories consult the guidelines, but have the flexibility to implement and interpret them as they see fit, explains Carter. 
'The US has interpreted export controls in a different way to other countries,' she continues – explaining that, to be captured by the regulations, an item could have originated in the US or even another country where a manufacturer outside the US has made something with US information or incorporated US components; or a company could just be US-controlled. All will fall under US export controls. 
In addition, the US not only controls exports when an item leaves the US, but also when that item is re-exported and re-transferred. A US ITAR item in the UK can't be sold or even moved without US permission, even to another UK company, according to Carter. The US also has control, under ITAR, regarding nationality, so that if someone working on ITAR-restricted items changes citizenship from one country to another that is viewed as an export. 'These interpretations are very different to how other countries view export control regulations. There are a lot of different layers of complexity to export control and ITAR is just one of them,' she adds. 
Because ITAR is a catch-all document, it can cover some fairly mundane technology, as Strong explains: 'Part of the frustration, which I think everyone shares, is that ITAR casts a pretty broad net and is worded in a fairly non-specific way. The classic examples are things like nuts and bolts and cables and windshield wipers that are available commercially, but when they become associated with a defence article they also become ITAR items. It sweeps up all kinds of products that really are not core defence technologies, but are just associated with a defence project. That makes life very difficult for exporters. 
'For a smaller company wanting to get into exporting, ITAR would be a significant barrier to entry,' he continues. 'It is complicated and time consuming. We've [Flir] gotten used to it because we've been doing it for a long time.' 
A UK-60 Black Hawk helicopter, variants of which are in service with the US Military and also widely exported. Credit: ChameleonsEye/Shutterstock.com 
For US company, Pixelteq, ITAR does represent a trade barrier for selling its products outside the USA. Pixelteq produces multispectral cameras, covering the UV, visible, and SWIR wavelength range (500-1,700nm). The company mostly targets industrial applications, but does address the defence and security markets in Europe as well. 
'On some of our products, made in the US, there are ITAR restrictions in place,' comments Marco Snikkers, director of sales and marketing at Pixelteq. 'Especially the SWIR products like our Pixelcam-SWIR which has an InGaAs image array with micro-patterned filters on top, are not allowed to be exported.' Pixelteq's technology uses micro-filters placed in front of individual pixels to add colour to the images and improve the contrast, which can be useful in security applications. 
Snikkers says the company is selling its microarray multispectral cameras inside the US to military surveillance applications, but that ITAR means there is a delay on introducing the same products in Europe. To date, Pixelteq has not tried to complete the export paperwork to sell its SWIR product in Europe, although Snikkers says the company would look into it if there were customers determined to buy the US-version. 
'Currently the Pixelcam SWIR product is not available in Europe, so I'm limited in selling this. That's a drawback,' Snikkers remarks. However, he adds that the company is working with European companies to develop similar products for the European market, such as its SWIR Spectrocam imaging system, which has just been released and was developed with Raptor Photonics from the UK. 
What the reforms mean for Europe 
European companies are governed by their own export control regulations, but the reforms to the US system will have knock-on effects in Europe, potentially from increased competition from US companies. For Belgian infrared imaging company, Xenics, the fact its products aren't governed by ITAR gave it an edge when selling outside the US. 'In the early days of Xenics, ITAR has allowed us to grow outside of the US,' comments Xenics CEO, Bob Grietens. 'We mostly have more experience with the European export license regulations for Dual-Use products [the EU commercial list].' 
Sofradir, which has its headquarters in France, is also monitoring the ITAR reforms closely. 'A relax in the ITAR rules will definitely increase competition in the infrared imaging market at all levels,' comments Marc Larive at Sofradir. He says that the extent of which will depend on how the regulations are modified and that minor changes won't have much of an impact. He does note though that competition is positive as it helps bring innovation to the market. 
Sofradir has recently strengthened its position in the market, acquiring three additional infrared technologies from its shareholders, Thales and Sagem, earlier in the year. It also has a subsidiary, Ulis, which manufactures high-volume IR sensors – mainly for commercial applications. 
Guiding principles 
There are some guiding principles that have been established for ITAR revisions, which, if the US government sticks to, will make life a lot easier for US exporters, says Strong of Flir. One of these is the idea of protecting under ITAR the things that truly are critical US defence technologies that only the US can do, such as aspects of missile technology, for example. At the same time, the guiding principles suggest looking at areas where there is foreign availability, where other countries are producing similarly capable technologies, such as the reasonably widely-made focal plane arrays. 
'We have competitors around the world that make very good products,' Strong says. 'Let's not build a high wall around those [technologies available outside the US] because all that does is force people to go and buy from competitors outside the US. Let's put the high wall around the crown jewels and put the other technologies into the Department of Commerce controls. 
'There's a big misconception,' he continues. 'The controls from the Department of Commerce are very robust. They have detailed policies and restrictions on export and they have a much more robust monitoring, compliance and enforcement capability. The difference is that the Commerce controls are much more deterministic. You can look at their documentation and say "yes" or "no", this is where a product lies. In ITAR it is much more open to interpretation. If we can get these non-critical technologies controlled by Commerce it will make life easier for everybody.' 
The reforms will have a two-year transition period for companies to get used to the new regulations. However, Carter feels it will be a very steep learning curve and that, just because items have moved across to the commercial list, it might not necessarily make it easier to comply with the regulations. 'In two or three years' time it may be slightly easier, but the controls on that commercial list are far more complicated – that's the problem,' she says. 
Carter explains the problem as she sees it: 'When you apply for an export licence in the UK, you fill out the forms and then the UK government does all the background checks on aspects like whether it's going to the person you say it's going to, what they're going to use it for, whether they're linked to any terrorist organisation, etc. In the US, the government still does all the checks for the company within ITAR, but on the EAR controls, the exporter or re-exporter is obliged to do a lot of these checks themselves. These companies have to make the decision themselves, which means all of a sudden the responsibility and onus is on the company not the government department. If military manufacturers have never had to deal with commercial controls before, it will be like starting from scratch. I think the next two to three years are going to be quite messy really, with OEMs.' 
One of the advantages of the new regulations, according to Carter, is that it will be easier to get spare parts that aren't ITAR-controlled. 'If we can get an understanding of the reforms quickly – by the end of the year – we can work within the new regulations and get spare parts quicker, because they won't be ITAR-controlled,' she says. 
'You need to educate yourself if you're outside the US,' she advises. 'Don't wait and rely on a US company to do it for you, because they have a two-year transition period. If a UK company can understand and tackle these controls themselves and work with their suppliers, then they should be able to get these things sorted out more quickly. I want to contact the OEMs to get written confirmation from them that the items that are going to move from ITAR to EAR. I can then use that to support my own application for re-export licences under the EAR. That's my plan for some of my clients.' 
As with any major regulatory change, there's going to be a settling in period while companies get used to the new procedures. It might take a number of years until we know whether the reforms have made it easier for US companies to export their technology.