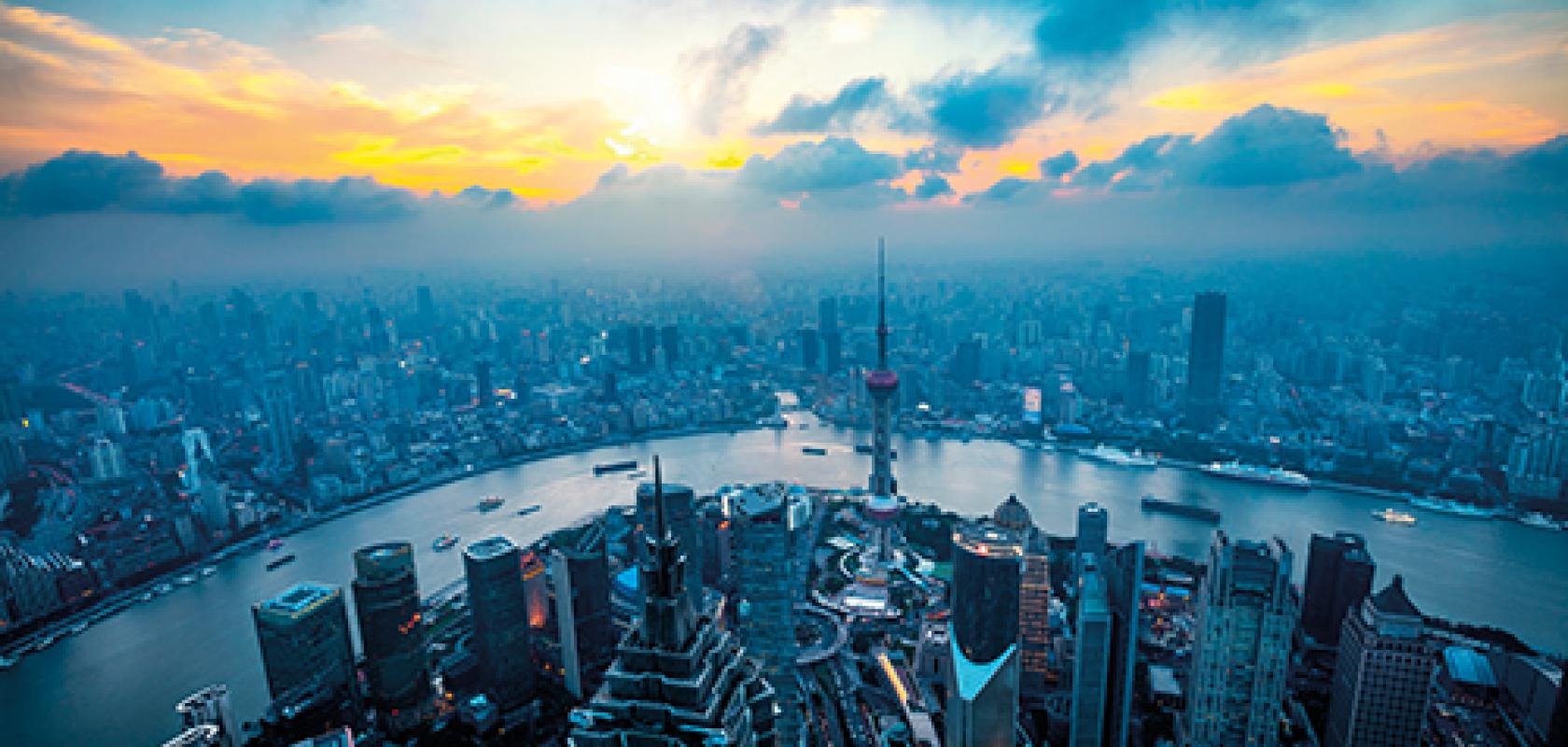 As the global machine vision industry continues to expand, many companies in the sector are keen to explore growth opportunities in emerging markets across Asia and the rest of the world. So, what are the key emerging markets? What have been the main trends and developments in machine vision in these markets over the past year or so? And what factors should companies consider when seeking to tackle new markets?
Asian growth
Although the worldwide trend for automation and digitisation of manufacturing remains the overall driving force behind further growth in machine vision and robotics, Anne Wendel, head of machine vision at VDMA, the German mechanical engineering industry association, explained that the key emerging markets are definitely still the 'old' ones, particularly the BRIC economies of Brazil, Russia, India and China.
'In general, the BRIC countries offer huge opportunities, though it is only in China that the demand for robotics, as well as machine vision, has really been substantial so far,' she said.
Elsewhere, Dr Olaf Munkelt, managing director at MVTec Software and serving on the board of directors of VDMA Machine Vision, confirmed the existence of strong demand for machine vision equipment from south-east Asia, particularly China, Korea, and Taiwan, which he said is 'mainly driven by consumer electronics.' Because machine vision is a technology-driven sector, he also pointed out that new technologies often widen existing markets in different regions, as well as open up new markets – a trend he said that is currently occurring with deep learning-based technologies.
Meanwhile, Alex Shikany, director of market analysis at AIA, agreed that Asian markets such as China will continue to 'grow at a quickening rate as they continue to adopt automation'.
'China is expected to be the main driver in terms of overall sales of robots in the next 5 to 10 years, and as they continue automating, complementary technologies such as vision are likely to increase as well. The consumer electronics business will also be a large driver of vision sales in Asian markets,' he said.
Chinese vision
Despite this analysis, Wendel stressed that the current absence of comprehensive world market figures for machine vision means that observers can only guess at how the Chinese machine vision market has been developing over the last few years. That said, she believes that International Federation of Robotics (IFR) figures relating to the Chinese robotics market, as a whole, enable analysts to arrive at a good estimation of how the overall level of automation has been developing.
In particular, the IFR World Robotics Report 2016 revealed that Asia's uptake of industrial robots is accelerating, with operational stock rising by 70 per cent to 887,400 units in the five-year period from 2010 to 2015. In 2015 alone, the IFR also reported that annual sales of robots jumped 19 per cent to 160,600 units, setting a new record for the fourth consecutive year.
'China is the biggest market for industrial robots in the world and takes 43 per cent of all sales to Asia, including Australia and New Zealand. It is followed by South Korea, with a share of 24 per cent of regional sales, and Japan with 22 per cent. That means 89 per cent of robots sold in Asia and Australia went to these three countries in 2015,' said Wendel.
In view of these facts, Wendel believes that China will 'remain the main driver of growth in the region and will expand its dominance', pointing out that, by 2019, almost 40 per cent of the global supply will be installed in China, with continued growth in robot installations predicted for all major Asian robot markets, including South Korea, Japan, Taiwan and other Southeast Asian countries.
In terms of the machine vision segment, according to a recent VDMA Machine Vision market survey, the turnover of participating companies in China increased by an average of 19 per cent annually between 2012 and 2016, with China now 'well on the way to becoming the most important market for machine vision from Germany,' Wendel commented.
'The Chinese government pushes automation with its reform agenda, Made in China 2025, and China is aiming to be among the top ten leading nations in the world in terms of automation. The trend for automation has thus picked up again, which is also reflected in the sharp rise in robot shipments to China,' said Wendel.
In particular, Wendel said that the demand for machine vision for quality control on increasingly higher-end products in all sectors is currently showing high growth rates in Asia, particularly in China – and the trend towards comprehensive solutions, including service and after-sales support, is gaining momentum.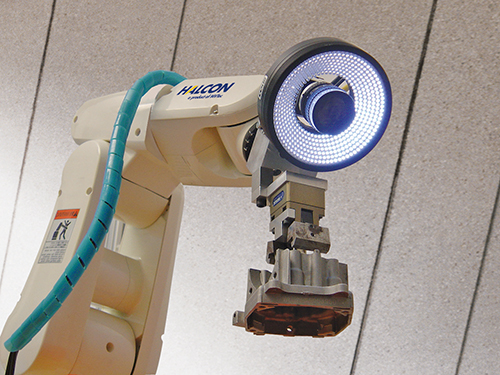 Sales of industrial robots in China are growing rapidly
'Demand for more sophisticated and more complex machine vision systems for inspection, surface inspection, testing and controlling for automated quality control is also on the rise, [as is] demand for enhanced integration of measuring and testing technology in the actual production process and increased automation of measuring technology,' she said.
'More intelligence and processing power is required in order to speed up the manufacture of systems and to design them smaller and more energy-efficient – and finally to equip them with more features. At the same time, to ensure they are easy to handle and use,' she added.
Indian growth sectors
Another Asian country that has emerged as a promising machine vision market in recent years is India. According to Ganesh Devaraj, CEO at Soliton Technologies in Bangalore, a manufacturer of smart cameras for OEM applications, enquiries relating to the non-industrial segment are also on the up.
'These applications include traffic junction cameras to record rule violators, 360 degree imaging for virtual reality walk-throughs and imaging from drones to detect crop health, as well as industrial applications in the printing, food processing and jewellery industries,' he said.
In general, Devaraj stated that awareness and interest in imaging across the sub-continent is growing to cover a much wider range of applications than some years ago, particularly since 'almost everybody has a phone with a camera and is getting familiar with imaging' – which he believes may have something to do with the growth of imaging in new application areas. Devaraj also confirmed the existence of ongoing R&D activity in robotics and machine vision for greater automation in agriculture and food processing.
'High capacity machines that perform colour sorting of rice have been in the Indian market for more than a decade. In more recent years, innovative start-ups like Nanopix have successfully introduced imaging-based sorting systems that sort cashews into ten grades, with more than 95 per cent accuracy,' he said.
He feels that the key to success of any given market or application in India lies in getting the right balance between performance, cost, and reliability – and he said that companies that have developed local R&D capabilities and made judicious engineering choices while working closely with their customers have succeeded.
'India has been, and continues to be, a very price-sensitive market. High capital investment is typically eschewed, but as the market develops this is likely to change. I would advise overseas companies to partner with local companies with the right capabilities to adapt their products to best suit the Indian market. The Indian government is also providing a lot of incentives for manufacturing products in India and this is something that overseas companies should study to see if they can take advantage of,' he said.
'Agriculture and the food processing industry are looking to automate a lot more, and this would be one prime sector for innovation. Manufacturing is steadily getting more automated in India and will consume more machine vision in the coming years,' he added.
Manufacturing in Mexico
Outside Asia, although both the United States and Western Europe are relatively mature vision markets, Shikany at AIA was keen to stress that any comprehensive analysis of emerging markets should not overlook them. This is largely because, he argued, they 'continue to expand based on an increasing number of available applications and new industries adopting the technology.' He added that there is also a strong presence in vision-related research and computer vision in the two regions.
Shikany also singled out Mexico as a growing area for automation that, in a similar way to China, will likely be purchasing more machine vision equipment to complement the ongoing process of manufacturing transition.
'Its [Mexico's] proximity to the United States also increases the likelihood of continued growth, given the optimistic outlook for the US economy, specifically manufacturing. Similar statements can be said about Canada,' he said.
Ongoing challenges
Generally speaking, Munkelt highlighted the fact that some of these emerging markets, both in Asia and elsewhere, can be described as an 'as-is environment' – meaning that imaging systems must be tolerant in response to variables such as illumination changes. In other words, he argued that imaging systems need to deliver reliable results despite the fact that the objects that are to be identified or tracked are not cooperative, as in some other markets.
'The best strategy is to develop a good system understanding, in order to tackle these emerging markets,' Munkelt said. 'Our advice for overseas companies is to take a step-by-step approach and search for local partners, which will help them to get access to potential customers. They could also involve business consultant firms, which often have good access to the right people. Lastly, and maybe most importantly, find a way to circumvent the language barrier.'
Ultimately, as long as the demand for consumer electronics remains as strong as it currently is, Munkelt predicted that Southeast Asia will 'continue to play an important role in machine vision'. In the near future, he also believes that intelligent deep learning methods, such as convolutional neural networks (CNNs), will find more applications in the sector.
'Easy-to-use machine vision solutions are also becoming more important, since today's economy, with its fast-paced markets and constantly evolving business models, leads to an increasing need for generalists. These do not have in-depth machine vision knowledge and thus need solutions that are easy to handle, yet powerful,' he said.
Meanwhile, although Wendel agreed that language and cultural differences are obvious barriers to master when entering the Chinese market, she argued they are not insurmountable. Instead, in seeking to fully participate in China's ongoing growth, she advised European companies to be mindful of several key factors. The first of these is the fact that being present, or at least well represented in the Chinese market, is a must for doing business, with technical support on-site expected or even mandatory in many cases.
'For many European players such a step, and the involved investment costs and risks, are prohibitively high. It is important to bear in mind that the average number of employees of European machine vision players is 63,' she said.
In Wendel's view, other barriers to entering the Chinese market include intellectual property rights, with many VDMA members 'constantly reporting on the infringement of intellectual property rights caused by Chinese co-competitors' – as well as economic policy measures in Asia.
In terms of this latter barrier, Wendel cited a joint 2015 report, by VDMA, Spectaris and the German Federal Ministry of Education and Research, on economic policies directly impacting on what she described as the 'three core photonics segments' of production technology, medical technology and machine vision in Asia. The report revealed that, overall, governments in Japan and South Korea have recently invested a total of approximately €2.06 billion into photonics research, whereas funding in Europe is estimated at a far lower figure of €0.6-1 billion. Moreover, government funds in Asia are expected to double to €4.22 billion by 2020, in addition to several other steering instruments initiated by local Asian governments to support their domestic industries, including direct funding, regional funding, tax credits and other tax-related instruments, non-monetary funding, credits, grants and infrastructural support.
'Here, China must be considered as being at the forefront. Not surprisingly, among the three evaluated core segments, production technology has the highest strategic importance for the Chinese government and not surprisingly robotics has been receiving a lot of attention lately,' said Wendel. 'China's goal is to upgrade its economy to a more value-added driven centre of high-technology. According to the study, machine vision is a relatively new market segment in China and so far has not received a lot of direct attention. But due to its overarching application potential, machine vision is being approached from numerous industries and technologies,' she said.
'Traffic surveillance, robotics and factory automation, 3D printing and sphere panorama vision are examples of such selective fields of attention. According to the study, a rapid market growth and increasing awareness of the strategic importance of the machine vision segment in China can be expected in the near future and political attention is yet to come,' she added.
As well as needing to navigate the overall political landscape, Wendel stressed that companies seeking to enter the Chinese sector also face increasing competition and price pressure from domestic companies keen on grabbing a slice of European markets themselves.
'According to VDMA figures, China has already become the third strongest supplier for engineering products for the German market, outperforming France and the US. It is surely only a matter of time until machine vision products made and designed in China become widely available around the world and in Europe as well,' she said. 'The best strategy is: go local and act fast. Short delivery time, quality, reliability, customer service and high expertise currently play decisive roles, not the price.'