Sony's new IMX735 automotive sensor boasts "highest pixel count"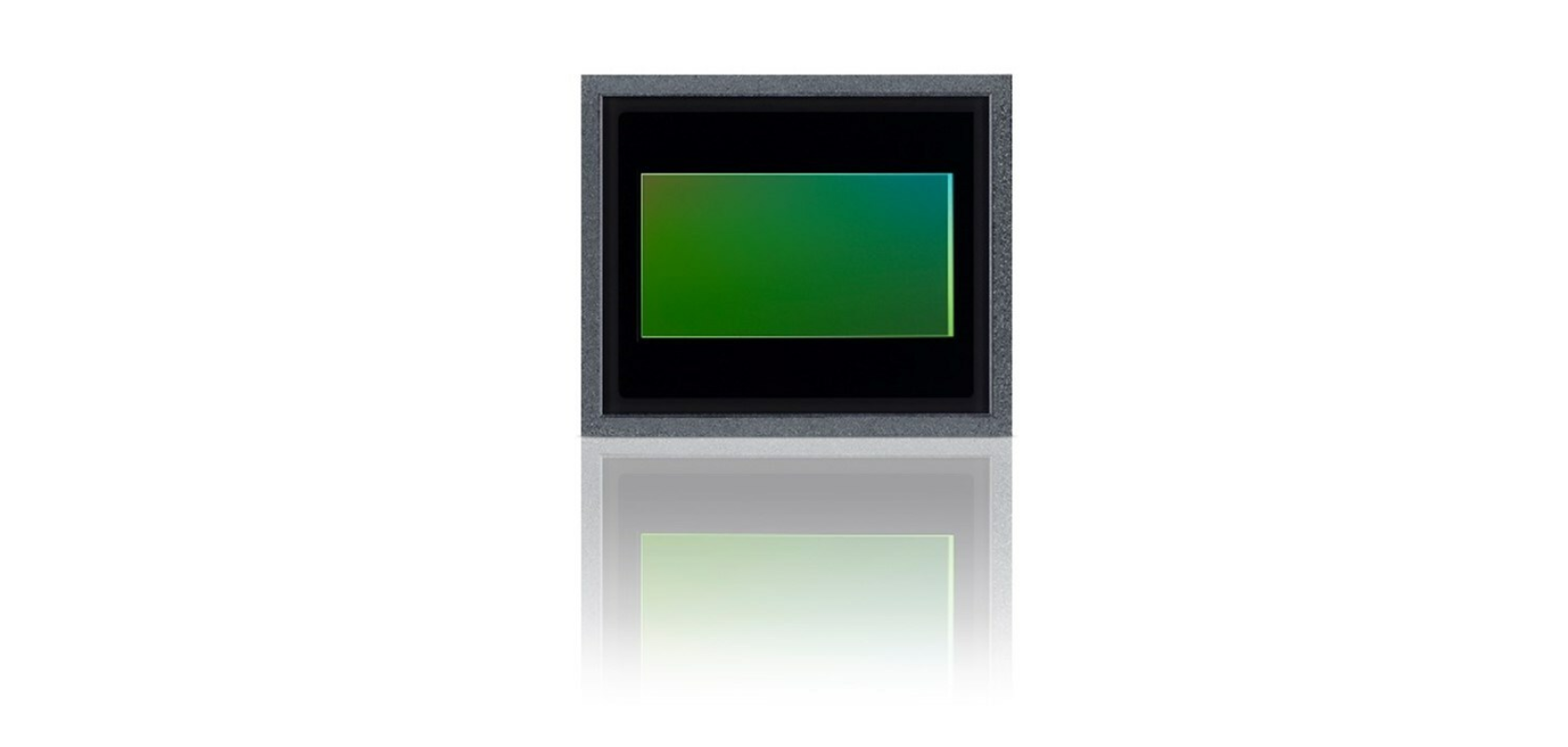 The new IMX735 CMOS automotive image sensor. Image: Sony
Sony Semiconductor Solutions has announced the imminent release of a metal oxide semiconductor (CMOS) image sensor, the IMX735, designed specifically for automotive cameras. 
The CMOS sensor boasts the industry's highest pixel count of 17.42 effective megapixels1,2, according to the firm, giving it the potential to revolutionise the capabilities of automotive camera systems, advancing the cause of safe and secure automated driving.
Enhancing automotive environment sensing 
In the quest for fully automated driving systems, the demand for advanced sensing and recognition performance, covering the entire 360-degree environment surrounding the vehicle, has never been higher.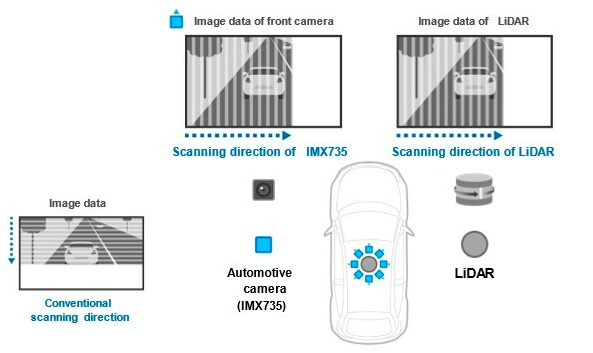 The new CMOS sensor is designed to integrate seamlessly with lidar. Image: Sony
Sony's new sensor addresses this need with its exceptionally high pixel count, allowing for high-definition capture of distant objects. It is designed to seamlessly integrate with other sensing systems such as lidar,3 crucial for comprehensive environmental awareness.
The IMX735 sensor employs an innovative signal output method by sending signals horizontally, row by row, rather than the conventional vertical line-by-line approach. This horizontal signal output simplifies synchronisation with mechanical-scanning lidar, ensuring improved overall system performance.
High-performance, industry-leading features 
One of the standout features of this sensor is its impressive dynamic range. With a proprietary pixel structure and a distinctive exposure method, it achieves a dynamic range of 106dB, even when used simultaneously with high dynamic range (HDR) imaging and LED flicker mitigation.4 In dynamic range priority mode, this range expands up to 130dB. 
This innovation helps prevent highlight blowouts in challenging lighting conditions, such as tunnel entrances and exits, ensuring precise object capture. The key features of the IMX735 sensor include:
Long-distance recognition: With 17.42 megapixels, it extends the object recognition range, enhancing the detection of road conditions, vehicles, pedestrians, and other objects.
Horizontal pixel signal output: This innovative approach simplifies synchronisation with mechanical-scanning lidar, enhancing the overall sensing and recognition capabilities of automated driving systems.
Wide dynamic range: Even when used with HDR and LED flicker mitigation, it maintains a dynamic range of 106dB, rising to 130dB in dynamic range priority mode.
Automotive standards compliance: The sensor meets automotive electronic component reliability tests and conforms to the ISO 26262 road vehicle functional safety standard, ensuring reliability in automotive camera systems.
Optional cybersecurity features: It supports cybersecurity features like camera authentication and image authentication, crucial for securing automotive applications.
Sony says the IMX735 sensor promises to be a game-changer in the field of automotive camera technology, with its advanced capabilities contributing to the development of safer and more reliable automated driving systems, addressing the growing demand for high-performance automotive sensors.
References
Among CMOS image sensors for automotive cameras. As of announcement on September 12, 2023.
Based on the image sensor effective pixel specification method.
LiDAR senses objects using horizontal laser beam scanning delivered by mechanical moving parts. This is a common method used in the automotive sensing domain.
LED flicker that can occur when capturing LED signage or traffic signals.