Vision gets piece of the Pi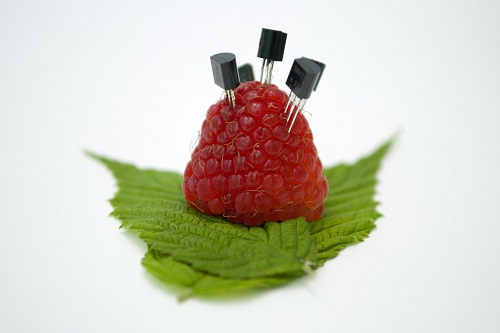 Image: mr2853/shutterstock.com
Scorpion Vision's Paul Wilson spoke at the UKIVA conference in April about how Raspberry Pi cameras are now more than just a device for hobbyists. Greg Blackman reports
The Raspberry Pi is 10 years old this year. What started out as a piece of kit for teaching basic computer science in schools has morphed into a computing ecosystem for performing a whole host of functions, including industrial machine vision. Sony's factory in Pencoed, Wales is now able to make one Pi every 3.1 seconds, and has produced around 37 million boards since it began manufacturing them in 2012.
Paul Wilson, managing director of Scorpion Vision, speaking at the UKIVA machine vision conference at the end of April, said that Sony is now building 15,000 Raspberry Pi units a day.
Scorpion Vision sells many Raspberry Pi imaging boards to customers in medical imaging, vertical farming, and other sectors. Scorpion Vision provides industrial imaging equipment primarily, working with optical engineers and automation engineers, but Wilson recognises the power the inexpensive Raspberry Pi camera module holds for many applications.
A Pi camera module can cost as little as £20. Add a USB shield to convert the Mipi interface to USB, customise it with other modules that are all plug-and-play, and you've got a camera setup.
'There's been an awful lot of development outside the Raspberry Pi bubble,' Wilson said. It means Raspberry Pi now supports an impressive list of attributes, including: up to 64-megapixel sensors; 16-megapixel near-infrared sensors; synced quad-camera setup; ISP tuning; multiple lens mount options; optical filters from the UV to the NIR; motorised infrared cut options; a broad selection of sensors, including global shutter versions; stereo vision versions; multiple focal length options; up to 180fps frame rate; and an HDR option to 140dB.
There are limitations, of course, as Raspberry Pi is designed mainly for hobbyists; Wilson pointed to the lack of industrial camera features such as strobing. In addition, there's no autofocus option in the official Raspberry Pi offerings, although Scorpion Vision sells 8MP, 12MP, 16MP and 21MP Arducam autofocus camera modules.
Arducam initially released the 16 megapixel autofocus version late last year as part of a Kickstarter campaign, which has since raised more than £112,000. The camera is based on a Sony IMX519 sensor and is capable of 60fps at full resolution; Scorpion Vision quotes its list price as £25, or £27 with housing.
The Arducam 21-megapixel version has hardware ISP functionality offering auto exposure, programmable focus control, auto white balance, auto gain control and lens shading correction. The latest version from Arducam is a 64-megapixel autofocus camera, and Wilson said a 128-megapixel version is coming, 'which blows my mind', he said.
Multi-camera devices can be built with Pi. Wilson noted that a high-end stereo camera system, of the kind that Scorpion Vision and its sister company Tordivel make, can cost as much as £15,000. Whereas, a user could combine two Pi camera modules, write some code for depth sensing, and the result is a stereo camera. 'It really does work,' Wilson said, adding that Scorpion Vision has customers using it.
At the other end of the spectrum, Thor Vollset, CEO of Tordivel, presented a stereo vision camera running a neural network at the UKIVA conference. This high-end system is designed for robot guidance tasks – Vollset gave the example of a robot system placing automotive parts on a moving hanging conveyor.
Vollset explained that deep learning object location is fast, so the system can work with motion in real time. It doesn't require a point cloud – Vollset said it is higher precision than a point cloud, but does need high-resolution cameras, 29 megapixel or more. The neural network is able to extract precise 3D information from 2D images using true subpixel resolution 2D processing.
Tordivel's neural stereo vision camera is a world apart from a Raspberry Pi stereo vision setup in just about every conceivable way. But both have their place. Wilson said that the Pi stereo vision products offer a broad choice, and that growth in the ecosystem around Pi has been pushed by interest from industry, not just home hobbyists. Scorpion Vision is selling industrial versions with a covering and a USB interface. The humble Raspberry Pi is now a force to be reckoned with.