Clinicians look to improved imaging techniques for higher success in tumour removal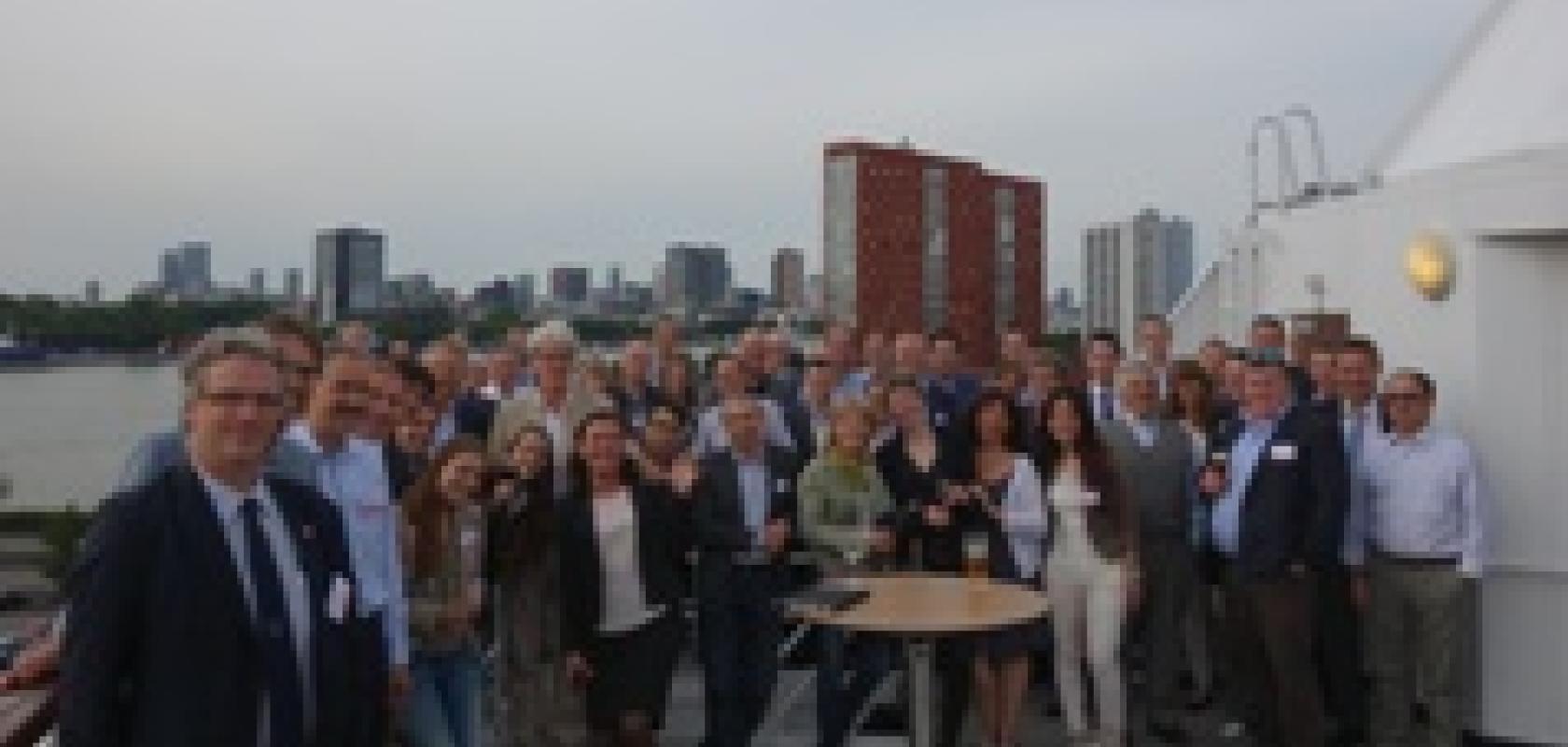 Carlos Lee, director general of the European Photonics Industry Consortium (EPIC), reports from a recent biophotonics workshop looking at imaging to aid surgical removal of tumours 
A need for improved and more accessible imaging technology was the plea from surgeons and clinicians at a recent European Photonics Industry Consortium (EPIC) biophotonics workshop.
The event, titled 'intra-operative assessment of tumour-resection margins', took place at the Erasmus Medical Center in Rotterdam, the Netherlands, from 2-3 July. It was the third EPIC workshop focusing on medical applications of photonics following last year's 'Road to the Clinic' event that took place in November 2013 at MUMC, Maastricht. 
The major question asked at the workshop in Rotterdam was: 'Can we reduce the number of local recurrences by cutting first-time-right?' Optical image guided surgery clearly was commonly perceived as the roadmap towards this target. 
Doctors from different medical disciplines were present, including general surgery, urology and pathology, and explained the challenges they encounter within cancer surgery. The general conclusion was that the battle for clean, cancer-free margins after tumour resection is by no means trivial.
Professor Robert Baatenburg de Jong at Erasmus Medical Center illustrated this using head and neck surgery as an example, which is very complex due to the densely packed anatomy in this region. Tumour free resection margins are the goal, but it's hard to see where the tumour really ends. 
Dr Ingrid Breuskin from the Head and Neck Surgery department within Gustave Roussy, a cancer treatment centre, presented on experimental optical biopsies using Methylene blue for imaging during head and neck cancer surgery. An important take home message from this lecture was the crucial role of accessibility of the optical detection technique to the lesion. This group successfully borrowed an endoscopic tool from minimal invasive urology – again, transdisciplinary thinking!
Breast cancer surgery was discussed by surgeon Dr Linetta Koppert at Erasmus Medical Center. Here, it's all about making the right treatment choices with oncological safety as a primary endpoint followed by high patient satisfaction. 
Several industrial speakers presented new imaging modalities. Relating to breast cancer, Dr Alessia Portieri from TeraView presented a terahertz-probe with a laser gated photoconductive antenna to image and distinguish between benign and malignant breast tissue. The device is placed on the tissue and then scans it with a galvanometer. An indicative price of about €150k was mentioned. 
Also on breast cancer, Lisanne de Boer, a PhD student at Philips and the Dutch Cancer Institute, presented her work on diffuse reflectance spectroscopy (DRS) for identification of breast cancer in lumpectomy specimen. The 1,000-1,200nm wavelength region, revealed significant differences in the ratio between fat and water from which tumour tissue can be identified with a sensitivity and specificity of both 100 per cent (in an ex-vivo setting). Presently an ultrasound guided in-vivo study with an experimental needle DRS-probe is ongoing.
Other industrial speakers covered OCT, PET imaging, and fluorescence imaging. Dr Daniel Woods presented the Michelson Diagnostics OCT system to probe non-melanoma skin cancer margins prior to surgery. It images to 2mm depth at 7.5μm resolution. Clinical early adopters in Germany found a dramatic reduction in average stages during Mohs surgery. A trial in seven centres is ongoing.
Frans Dhaenens from Agfa Healthcare presented work from the Medical University of Graz with the Skintell high definition OCT for intra-operative assessment of surgical margins in skin cancer. The handheld device has a 1.5 x 1.8mm field of view with a depth penetration of 650µm and takes approximate 1.5 seconds for a 3D image.
Dr Quincy Brown, from Tulane University in New Orleans, USA, presented video-rate structured illumination microscopy to rapidly obtain gigapixel 'histological landscapes' of entire resected specimen margin surfaces in intra-operative timeframes. The method applies an acridine orange spray stain, followed by structural illumination microscopy at 33fps with a 2,048 x 2,048 pixel camera at 1.3µm resolution.
Panoramas of 210.7 megapixels were caught in 14.7 seconds acquisition time. An 18.3cm2 total prostate cross section was scanned in 9 minutes with full microscopic resolution at 4.53 gigapixels. Combined with (semi-) automated digital pathology this technique could break the cost and complexity barrier and bring the dream within reach of scanning the whole margin during surgery. It also reveals the challenge: 'How to validate an investigational device when the gold standard samples less than the investigational device?' 
The workshop was attended by 70 participants originating from 10 different countries. The participants consisted of medical doctors, researchers pursuing image-guided and optical spectroscopy-guided surgery, as well as small and large photonics companies that offered (and scouted for) various relevant technologies. 
During the wrap-up discussions, led by Dr Fokko Wieringa of TNO, one of the conclusions was that 'we should start improving the process now'. Waiting for perfect 'down to the last single tumour cell' methods is no excuse for doing nothing.
Other concluding comments included that depth measurement of tumour boundary with sufficient penetration depth is needed, and that getting rid of visual obstructions from blood spill would improve things. A universal remark for all surgeries was: 'When bleeding starts, I can't see well anymore'. 
There was also a comment that the practical accessibility should not be underestimated. To apply optical techniques they have to somehow reach the right place in the surgical field, it was noted. 
Dr Wieringa concluded the event by pointing out that, within the coming decades, the importance of societal relevant research will only become larger. The European Union names this initiative 'Responsible Research' and one practical example is the 'van 't Hoff' programme on medical photonics, initiated by TNO, which involves charity health foundations as partners that help to focus research on questions with proven societal relevance. 
Further information: