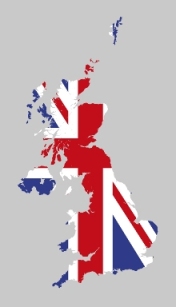 While Brexit remains an unknown for UK industry, machine vision is big business in Britain, writes Paul Wilson, chairman of the UK Industrial Vision Association
As the UK Industrial Vision Association (UKIVA) celebrates its 25th anniversary, it is a good time to reflect on the state of the UK vision market. With a myriad of technological developments that have transformed the vision landscape, markets have opened up which simply didn't exist when the association was formed, such as solar cell inspection and the use of 2D data matrix codes. More importantly, in addition to the traditional uses, there are now numerous applications outside the factory environment, such as in surveillance, sport, traffic, and others. Vision touches almost everyone's lives in one way or another and, as noted later, the buoyancy in the UK market is reflected in UKIVA's forthcoming Machine Vision Conference and Exhibition in Milton Keynes on 27 April, a new event that has attracted strong interest.
UK manufacturing industry
Vision is big business in the UK, and yet there are comparatively few vision components manufactured here. The UK relies on importing vision technology from around the world and many UKIVA members have been instrumental in developing a successful UK vision market through vision component and technology sales, support and systems integration.
Many manufacturing sectors – especially the food industry – have relied heavily on cheap labour. While this is good for employment, if access to low-cost labour becomes more difficult, these companies will become less competitive. There is still a perception in the UK that replacing human inspection with automated vision systems will result in job losses, whereas in Europe it is seen as improving quality. However, vision products and systems have become more reliable and more accessible as costs have come down. Many applications can now be set up by non-specialists. These massive developments in vision as well as robotics – and the combination of the two – have resulted in the automation of many processes. This can often lead to staff being re-deployed and learning new skills, rather than redundancies.
For those still reluctant to change, there has been an increase in the use of camera systems to produce high quality, magnified images to make human inspection easier. Where new technology has been adopted, there has been a massive growth in the automation of food production lines, in areas such as bacon production, bakery products and vegetable processing.
The food industry is also showing an interest in newer imaging techniques, such as hyperspectral imaging. Another prime market is for code reading and label inspection. In the food industry, there is enormous supermarket pressure on suppliers to ensure that labels are 100 per cent correct with regards to artwork, 1D/2D barcode verification, overprinted coding, date and time verification and printed text verification. In the pharmaceutical industry, the mandatory requirements due to be implemented to allow product authenticity to be checked at any point in the supply chain to reduce counterfeiting, has only been possible thanks to vision. Serialised 2D codes, verified by machine vision, provide traceability from the point of sale back to manufacture.
Newer markets
Although manufacturing continues to be an important sector for vision in the UK, away from the factory a host of more commercial applications have opened up. Markets such as automatic number plate recognition (ANPR), toll-booth control, speed monitoring, surveillance, biometrics and facial recognition, and autonomous vehicles have evolved thanks to the technical advances in sensor technology, processing, optics and illumination. Sport has been revolutionised by vision. It would be impossible to imagine professional sport without vision techniques, many of which have been pioneered in the UK. Ball tracking, goal-line technology, the use of infrared imaging, ultra-slow motion analysis, player tracking and biomechanical analysis for sports science can benefit the armchair viewer, match officials and sports coaches alike.
The effects of Brexit
In the immediate aftermath of the Brexit referendum result the country as a whole faced a period of uncertainty. Exchange rates tumbled and things were still very volatile, with signs that the vision market had slowed significantly in the lead up to the referendum. Although the value of sterling has dropped by around 18 per cent against the dollar and about 12 per cent against the euro, things have stabilised significantly. Vision components imported into the UK are now more expensive, but there are other mitigating circumstances.
UKIVA members encompass vision technology suppliers, systems integrators and providers of solutions that use machine vision serving a variety of markets. Firstly, many sales are not simply component sales but also involve technical input and support from the supplier, so the component cost can be a comparatively small part of the total. Secondly, many organisations in the UK buy components in euros or dollars, so they are unaffected by exchange rate fluctuations. Finally, many OEMs using vision systems export them to Europe and the USA and will therefore benefit from the reduced exchange rates. A UKIVA member has reported an increase in order intake of 25 per cent in the UK compared to this time last year.
Vision conference and exhibition
UKIVA's first ever machine vision conference and exhibition (www.machinevisionconference.co.uk) provides positive proof that the UK vision market continues to be robust. No less than 47 manufacturers, suppliers of vision technology, system integrators and OEMs using vision will be at the Arena MK in Milton Keynes on 27 April. Many of these are not UKIVA members, but see it as an outstanding opportunity to engage with visitors to the conference.
With a rich programme of more than 50 technical seminars, the conference itself is designed to attract a wide cross-section of delegates. The application of vision to everyday life is further reinforced through the two keynote addresses. Dr Mike Aldred, from Dyson, will discuss design challenges of the Dyson 360 Eye robot vacuum cleaner, which uses images from a 360-degree field of view camera to locate itself within its environment. Dr Graham Deacon, from Ocado Technology, will describe the use of 3D point cloud cameras in order to pick and pack groceries with robots. The commitment of the industry to this new event is a strong indicator that the UK market is in good health.
Related article:
Brexit uncertainty hurts European vision market, says UKIVA - Denis Bulgin speaks to two senior members of the UK Industrial Vision Association (UKIVA) – Mark Williamson, former UKIVA chairman, and Paul Wilson, UKIVA vice chairman – to examine the prospects for the UK and European vision markets following Britain's decision to leave the EU