The latest lighting and illumination products for vision in 2022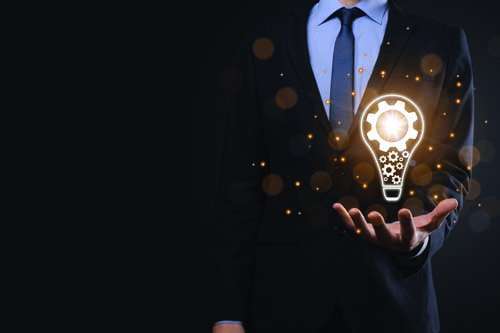 Image Credit: Zoomik/Shutterstock.com
Daryl Martin at Advanced Illumination says preparation on lighting set-up will pay dividends when building a vision inspection system
It is well-understood that the quality and appropriateness of machine vision lighting are critical aspects of creating robust and timely vision inspection. Sorting through the numerous light types and illumination techniques, geometries, filters, sensor characteristics and wavelengths is both challenging and time-consuming.
However, it is critical to spend that valuable time up front preparing the initial analysis of the inspection environment, including part presentation and object-light interactions, which will provide a foundation upon which to design an effective vision lighting solution.
There are several relevant aspects you will need to consider, and for our abbreviated framework we will refer to these as the four cornerstones of vision illumination:
Geometry – the spatial relationship among the object, light and camera;
Pattern, or structure – the shape of the light that is being projected onto the object;
Wavelength, or colour – the characteristics of the lighting wavelength, how it is differentially reflected or absorbed by the object, and its immediate background; and
Filters – act to block or pass wavelengths and/or light directions.
A common question will eventually come up: should you prioritise these four considerations within the overall investigation? As a general rule of thumb, no, lighting geometry and pattern become more important when working with specular objects, whereas wavelength and filtering are often used when working with coloured objects and transparent applications. The critical takeaway may be that some or all of the four cornerstones presented here must be evaluated and considered together, because they each have considerable overlap.
1. Geometry
This technique involves moving the relative positioning among objects, lighting equipment, and/or the camera until a suitable configuration is found. The combination of positions is best achieved under partial brightfield, directional lighting geometries where the light orientation is greater than 45 degrees.
This type of lighting is a desirable choice for enhancing topographical detail on flat to mixed surfaces that have a matte surface reflectivity profile. Conversely, imaging the surface of a specular object requires dark-field techniques, although the issue is frequently generating brightfield effects that exhibit saturation on a small defect, such as a scratch on a phone screen, with the remaining dark-field areas low in intensity.
2. Pattern (structure)
This refers to the pattern or shape of the light projected onto the object. Contrast changes through changes in pattern are generally accomplished by aiming or arranging the LED light heads, or through the use of various lighting techniques.
3. Wavelength
Materials reflect and/or absorb various wavelengths of light differently. This is true for both black and white and for colour imaging applications. Like colours reflect, which brightens the surfaces; conversely, opposing colours absorb, which darkens those surfaces. Opposite colours on the colour wheel generate the greatest distinct difference in contrast.
4. Filters
There are several types of filter, which will require more research outside of this summary. Filtering provides a straightforward method of enhancing the contrast of the image while blocking out unwanted illumination. There are many specific ways filters enhance contrast, and each filter exists to solve a unique problem. Some common filter types used for machine vision applications are coloured glass, interference, neutral density and polarisation.
Summary
These cornerstones were developed as a teaching tool for demonstration purposes, to enhance or even create feature-appropriate image contrast between the object of interest versus their background(s). This analysis can yield seemingly contradictory results, so compromise and patience are good virtues to lean on. Your efforts will be rewarded, with a stable and effective process that produces consistent and robust features, resulting in overall inspection stability.
No matter the level of analysis, or hard knocks experience, there is really no substitute for first-hand testing with two or three light types and techniques in a controlled environment prior to an actual floor implementation.
Lighting and illumination products for vision on the market now
Among the vendors offering illumination products and solutions, Basler's lighting portfolio for vision applications recently increased by a total of 200 new lighting products. This includes seven new lighting types – such as flat dome lights, back lights and spot lights – and 144 lights and additional matching accessories. The expanded portfolio is designed to offer a greater variety of components to individualise customers' vision solutions. To help customers navigate this broad range of options, the company also unveiled a Lighting Advisor tool to help select the correct lighting set-up more quickly and efficiently.
The company's lights are tested for stability and usability, and complement its range of cameras and lenses, for the best possible application results. Industry-proven LED lights are used to provide the high uniformity required for repeatable image quality in machine vision systems. They also ensure low maintenance and a long operating lifetime, thanks to efficient thermal management.
The latest light launches from CCS include the PFB3(A) Series, which was designed to provide light output exceeding that of a 100W halogen light source. It uses LEDs, which the company says offers a lower power consumption over halogen, which means a reduction in running costs. It also has a long lifetime of 25,000 hours and a compact design to save space.
The company also recently launched high-power HLDL3 Series bar lights and HLDR3 Series ring lights for long-distance and wide-area irradiation. The HLDL3 Series is available in two sizes, from 150 to 1,800mm (in 150mm increments). Three types of light directivity are also available, depending on the application conditions: narrow, medium and wide. Wavelengths offered are red, white, blue and infrared. The housing is also light and compact.
Newly available from ProPhotonix is a 375nm laser within its Photon laser modules range, designed to address the increasing interest in UV lasers, including applications such as UV curing and particle measurement. The UV Photon laser is available in power levels up to 70mW and is well suited to UV curing applications that require fast curing from a very focused UV light. 3D printing applications, many of which currently use 405nm lasers, could also benefit. The shorter wavelength allows the use of resins that are not as light sensitive, reducing waste and the need to shield the resin from environmental light to prevent accidental curing. It also has the potential to take particle analysis applications to another level with the shorter wavelength, allowing even smaller particles to be detected and measured. The laser modules are compact, reliable and configurable to address a wide range of applications.
The company has also extended its Cobra HyperSpec range with the introduction of the Cobra HyperSpec SWIR line light. This tunable SWIR (short wavelength infrared) line light allows for high-resolution, reliable imaging. It is fully customisable and can be configured to a range of applications, including textile recycling and quality control in the food industry. It allows users to optimise the spectrum to maximise contrast, compensate for camera sensitivity and deliver clearer, higher resolution images for increased accuracy and speed. Precise control of the light via its user-friendly GUI allows system designers to easily fine tune the performance of their system.
The MTD-LED HSL SWIR from MTD Line Lights is a high-power hyperspectral SWIR LED line light in the range of 1000-1,700nm. The illumination combines up to 12 different SWIR-wavelengths into a homogenous broadband spectrum. Each wavelength is separately programmable, so the spectra can be adapted to customer requirements. An integrated temperature control enables a stable spectral output. The SWIR-intensity at a working distance of 300mm is comparable to high-power halogen light without any significant heat radiation.
Metaphase Technologies recently launched a catalogue of configurable LED products. Built by CadenasPartsolutions, the tool makes it faster and easier for manufacturing engineers to source the correct lighting product for their application. The company designs and manufactures LED illuminators for machine vision, military and specialty lighting applications. Its products have a variety of features and options, which ensure accurate performance and fit for all applications.
Formerly, engineers would call or email the sales team to discuss the application requirements and work together to select the correct product. Now, these capabilities are available online for engineers on-demand.
The new tool also enables engineers to test the product in their design by downloading CAD models in more than 150 native and neutral formats. The online catalogue of LED illuminators will also deliver PDF datasheets, complete with configured product details and an interactive 3D preview.
TPL Vision's collimated backlight brings high-intensity illumination in a small package for projects requiring precise silhouetting. Due to its slim profile of 21mm thickness and narrow 5mm borders, the CSBACK makes it possible to achieve high-contrast images, even in challenging applications working with confined spaces or small objects that are difficult to inspect. Key application areas include the imaging of clear parts and objects with rounded edges, which are notoriously hard to inspect with improper lighting due to the lack of contrast.
Offering increased precision where high accuracy is a necessity, the CSBACK can help applications with measuring thread pitch, checking the placement of lids, analysing the profile of thick and round workpieces, checking the presence of needles and examining scratches or dents on transparent surfaces. It can be used with regular C-mount lenses, as well as telecentric lenses, providing uniform illumination at various sizes, from 50x50 to 200x200mm.
This is not an exhaustive list. If you provide illumination products and would like your company to be included, please email: editor.imaging@europascience.com.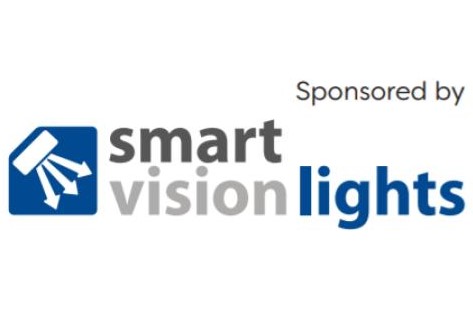 Smart Vision Lights: Featured illumination product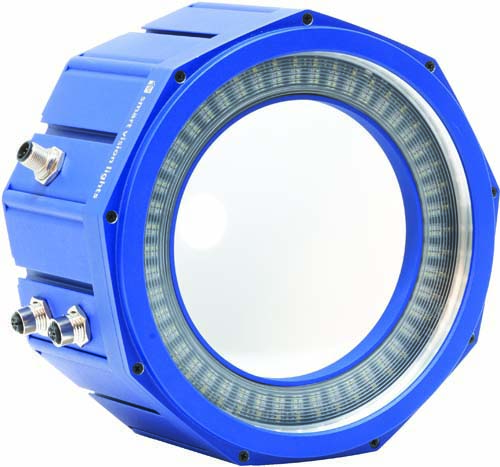 Multiple inspections. Multiple spectrums. One light.
The patented DoAll is an all-in-one solution unprecedented in its flexibility for machine vision lighting applications and automatic inspection. The DoAll combines six products into a single multifunctional unit. The lights in the DoAll can be used individually to replace six products, but DoAll Imaging offers more: Use the lights in conjunction with each other to create a variety of multimodal illumination effects. For example, you can combine the dome light and a dark field light to increase contrast of surface features, or you can combine visible light with NIR for multispectral applications. The DoAll, with its RGBW and NIR ring lights, has native multispectral capabilities, but it can do even more with two expansion ports for connecting auxiliary lights. Add UV lighting, spots, linear, on-axis, or structured lighting, for almost limitless possibilities.
The DoAll Controller allows for easy set up through a user-friendly interface. Find out more about the patented DoAll all-in-one solution at the Smart Vision Lights website.
Laser Components: Featured illumination product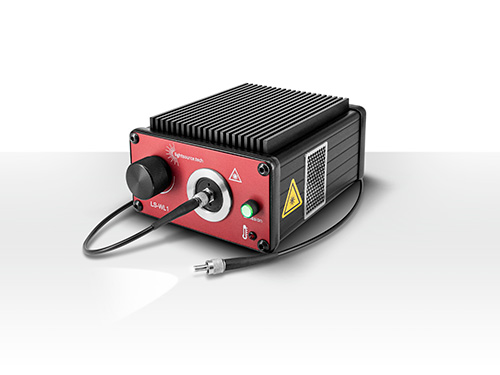 Laser-pumped White Light Source
The LS-WL1 provides high luminance output that enables long throw distances, narrow beam angles and small optic sizes for speciality lighting applications. The white light laser module allows precise, high-contrast illumination in areas that are difficult to access. This opens new possibilities in endoscopy, surgical headlamps, and other biomedical applications. It can provide 100-times the intensity of a white light LED, with typical fibre output being >500mW (1mm fibre). Its luminance exceeds that provided by plasma light sources and other white broadband LED light sources.
The light is coupled into a multimode fibre with a core diameter between 50µm and 1mm. The LS-WL1 can be switched on and off quickly. In addition to this it has an inbuilt thermal management system with two miniature fans and a temperature sensor to provide overheating protection. The LS-WL1 can also be completely controlled using software such as LabVIEW via a Mini-USB port. For more information about the Laser-pumped White Light Source, visit the Laser Components website.
TPL Vision: Featured illumination product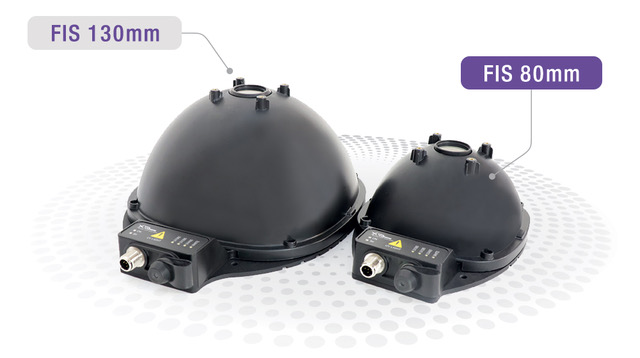 Fluorescence Imaging Solution
TPL Vision's new Fluorescence Imaging Solution (FIS) is the first UV dome light that allows users to test and select multiple UV wavelengths (365, 395 and 405nm) along with white illumination for secondary inspection. The dome shape and integrated filter block all direct UV radiation, thereby maximising the safety of operators without the need for additional enclosures.
The dome's patented design provides outstanding homogeneity for the inspection area, which means the product is suitable for complex glass or metal surface inspection. It is easy to set up and compatible with any camera, from smart cameras to entry-level code readers. Application areas include the inspection of glue seals, bank notes, and fluorescent safety features typically found in pharmaceutical products, electronics and luxury goods.
The FIS greatly simplifies the process of identifying the optimum wavelength(s) that produce the perfect balance of bright fluorescence and high contrast for the best imaging results. Find out about TPL Vision's new Fluorescence Imaging Solution (FIS) by visiting the company website.
Chromasens: Featured illumination product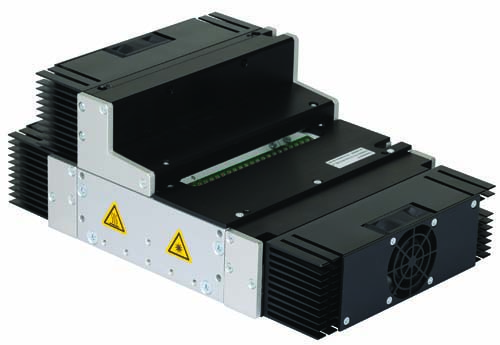 Complex inspection tasks with different types of defects often also require different lighting concepts. In most cases these are realised with several inspection stations. This leads to high costs for separate camera systems and for required handling stations. With line scan cameras, such inspection tasks can be realised by flashing different illuminations. However, due to the size of the individual types of illumination, collisions often occur in the installation space.
The new innovative combined illumination from Chromasens Corona II series solves this problem elegantly in one compact module: Tube light, bright field and dark field illumination can be combined accordingly within one housing. The performance of the individual components remains correspondingly high: for the tube light, up to 1.2 MLux is possible with white LEDs, and the dark field still achieves 800 kLux despite the compact design. The cooling options from the regular Corona range are still available. Find out more about the Chromasens Corona II series by visiting the Chromasens website.