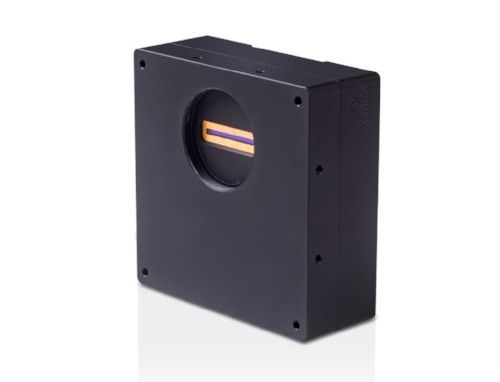 Xenics (booth 6173) will be showing its Gobi+ long-wave imager, offering frame rates of 60Hz and 50mK NETD detector noise.
The new Manx SWIR line-scan camera will be on display. The camera provides line rates of up to 390kHz with four different gain modes available, at a read noise of 380 e− in the highest gain setting. Offered in three resolutions of 512, 1,024, or 2,048 square pixels, the Manx is suitable for machine vision or process control applications. All this is delivered via the CoaXPress interface.
The company will also give an early preview of the Wildcat 640, a SWIR area-scan camera bringing a combination of high quality and high-speed imaging for demanding industrial applications. The new camera achieves excellent image quality thanks to low noise and dark current. Able to image at speeds of up to 200Hz, the Wildcat is well suited for applications such as quality control, laser spot detection, and low light imaging where image quality is crucial. The Wildcat series is set for release later this year.