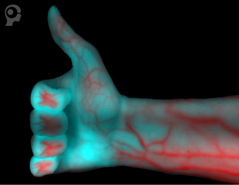 Stemmer Imaging will be showing its new hyperspectral imaging capabilities, along with a multi-camera packaging inspection system.
Hyperspectral imaging opens up innovative new inspection possibilities for machine vision users. The new Perception Studio software from Perception Park allows the identification and separation of ingredients and substances using hyperspectral data, which is not possible using conventional colour or monochrome imaging. Hyperspectral imaging has applications in industries as diverse as pharmaceutical, medical, food processing, recycling, mining and wood processing, and for document inspection.
A multi-camera packaging inspection system will also be shown to determine print quality, read alphanumeric and barcode data and check fill-level as boxes pass underneath. This demonstration will show how cameras with different interfaces (USB3 Vision and GigE Vision) and varying resolutions can be combined to meet different inspection needs.