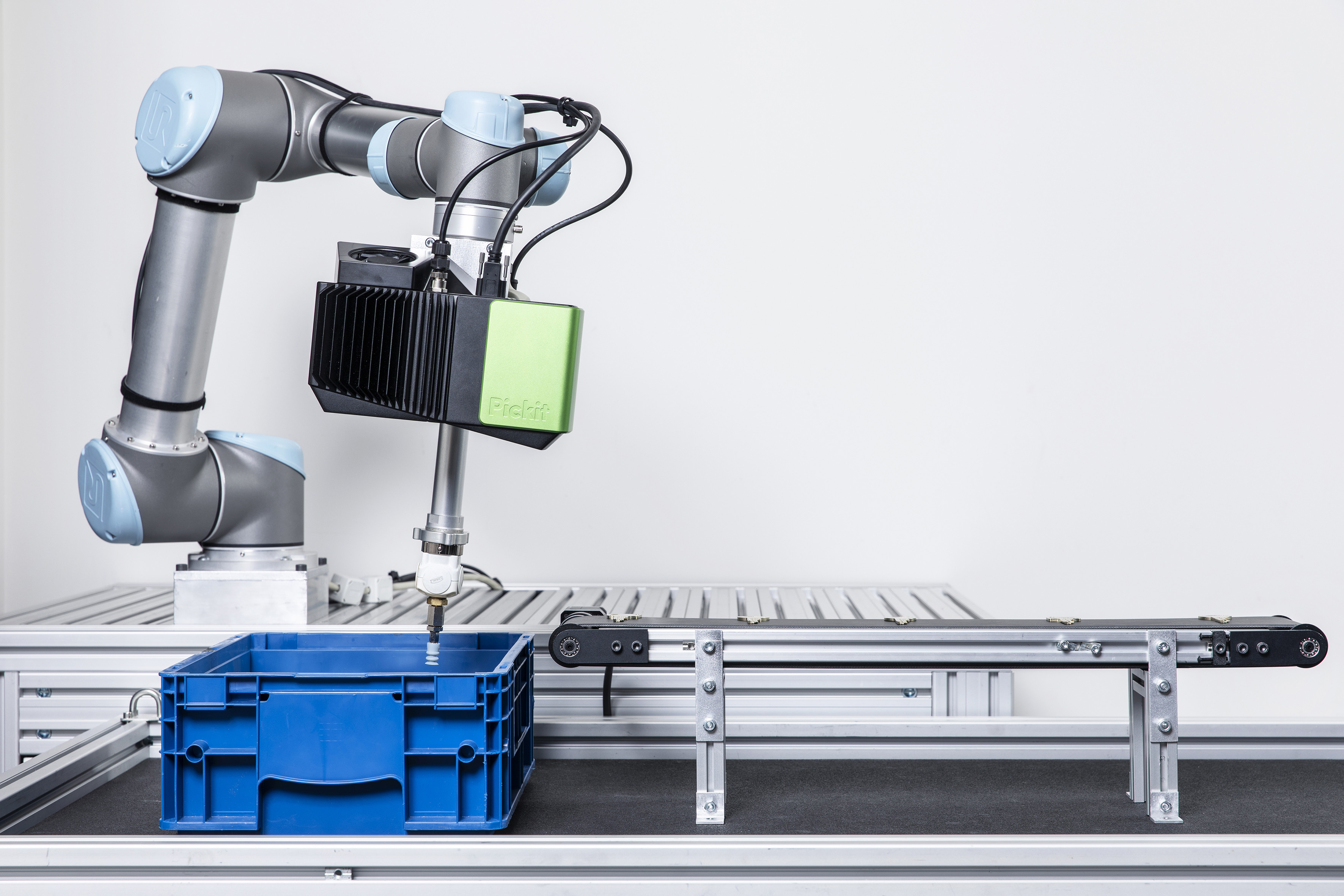 Easy and cost-effective automation is the theme of the RARUK Automation display at this year's conference. The company will be showcasing two systems based on the UR E-series of collaborative robots.
Three Robotiq innovations are included on the first URe demonstration. The Robotiq vision system is designed to work with UR and is easy to set up and integrate, and the new Robotiq Hand-E gripper. This product is the first UR+ certified electric gripper ready for the E-series. High accuracy combined with a 50mm parallel stroke makes it perfect for precision assembly tasks.
Also new is the Robotiq Force Copilot, which has sensing functions designed to increase flexibility and reliability in machine-tending, assembly, finishing and pick-and-place applications. A suite of set-up tools allows the user to hand-guide the robot on complex trajectories.
The software makes it easy to place objects precisely in jigs, trays and chucks, and facilitates assembly applications through alignment, indexing and insertion functions.
The second RARUK Automation UR E-series demonstration features the latest addition from Pick-it. This is an M-HD high definition 3D camera for detecting small and medium sized objects, whatever their material of manufacture.
Pick-it allows any camera-supported automation application to be built without expert help. Pick-it guides the robot to see, pick and place products from bins, boxes, pallets and tables onto a CNC machine, assembly line, conveyor belt, welding station or work bench.