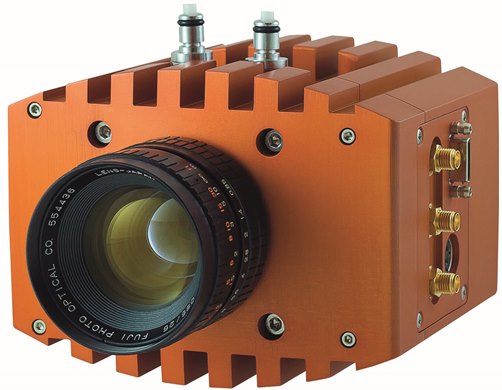 Raptor Photonics will launch the Falcon III using EMCCD Gen III technology.
The Falcon III incorporates a new EMCCD sensor developed by e2v, with 1-megapixel resolution and 10µm square pixels. The back-illuminated sensor offers a peak QE of greater than 95 per cent, offering excellent sensitivity with a total noise floor as low as 0.01 electrons readout noise.
EMCCD GEN III offers the combination of sensitivity and speed through a single output amplifier, thereby maximising uniformity. It is three times faster than previous generation EMCCDs with superior linearity and low gain performance.
Up to 5,000 times electron multiplication gain can be applied to the sensor using lower voltages, resulting in reduced sensor ageing effects. The camera can be cooled to -70°C using Raptor's PentaVac vacuum technology. The new camera will run through Camera Link.