Princeton Infrared Technologies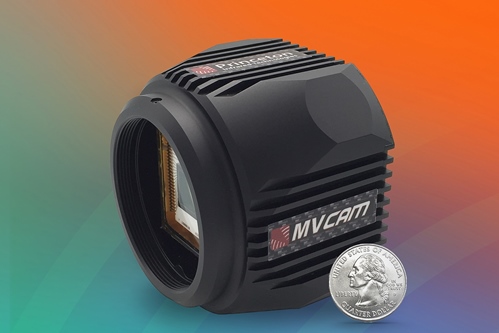 Princeton Infrared Technologies (booth 3180) will premiere its MVCam series shortwave infrared and visible camera, which has no ITAR restrictions. The megapixel indium gallium arsenide (InGaAs) camera provides 1,280 x 1,024-pixel resolution SWIR imagery at up to 95fps, with higher frame rates for regions of interest.
At 12µm pixel pitch, the MVCam InGaAs image sensor yields low dark current and high quantum efficiency, providing sensitivity across the SWIR and visible wavelength bands from 0.4µm to 1.7µm. The standard camera configuration uses a single-stage thermoelectric cooler, with no moving parts, integrated in a sealed package to stabilise the image sensor at 20°C.
MVCam's digital array (PIRT1280A1-12) generates 14-bit digital image data with no image lag and read noise less than 45e-. The camera uses medium configuration Camera Link to output the video imagery at the full data rate of 95fps. Base Camera Link can also be used at lower frame rates.