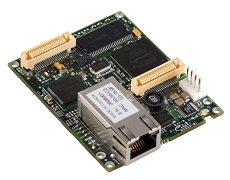 Pleora Technologies will demonstrate its GigE vision over NBase-T technology at the show with a live demo and a technical presentation. 
Pleora Technologies is bringing the bandwidth and Cat5e cabling advantages of NBase-T technology to imaging design with the iPort NTx-NBT embedded video interface. The NBase-T specification defines a type of Ethernet signalling capable of boosting the speed of twisted-pair copper cabling beyond its previous limit of 1Gbps.
The iPort NTx-NBT provides a cost-effective upgrade path for imaging device designers by transmitting GigE Vision video at speeds up to 5Gbps over existing Cat5e cabling in retrofit installations, or inexpensive cabling for new systems. The video interface is a natural evolution for high-performance imaging thanks to its bandwidth flexibility, low-cost field-terminated cabling, multicasting support, and compatibility with existing GigE Vision software.