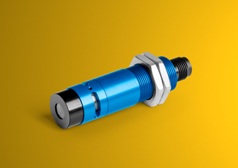 On display at Laser Components (B5.501) will be the Flexpoint MV18 laser line module with an M18 thread for easy integration into standardised systems. The product is designed to deliver homogeneous power distribution along the entire projected line, an important requirement for its use in industrial image processing.
The robust module is available in wavelengths between 405nm and 850nm. With an output power of up to 200mW, the 450nm version currently is the most powerful of the MV series.
The laser is focused by means of a precise mechanism, which ensures high beam stability and low line drift. The power supply can be connected via an M12 thread at the rear of the module.
Five optics variants are possible with different combinations of line thickness and depth of field available to match the demands of different applications. In addition to the standard version with adjustable focus, Laser Components also offers the module in a low-priced version with factory-fixed focus.