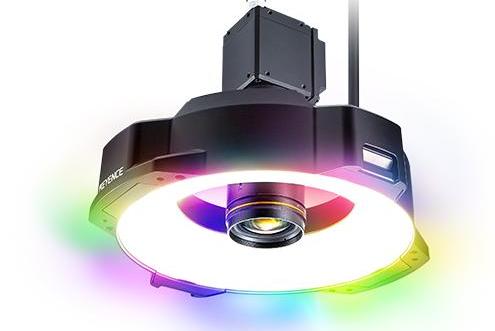 Keyence will showcase its multi-spectrum lighting product. The all-in-one illumination unit provides stable inspection solutions even in environments with significant variation in product and lighting.
Through the use of a high-speed monochrome camera in combination with eight-wavelength lighting, multi-spectrum illumination provides powerful colour discrimination capabilities. This enables both easy configuration and stable operation, allowing users to achieve accurate sorting based on even the slightest differences in appearance.
Included in the multi-spectrum solution, visitors will also be able to see Keyence's LumiTrax illumination technology, where analysis is performed using multiple images taken with lighting from different directions in order to remove glare and enhance product features.