Industrial Vision Systems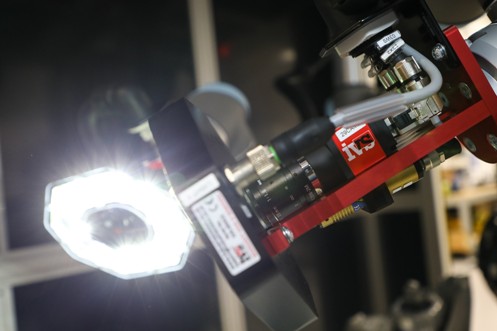 Industrial Vision Systems (IVS) will showcase its IVS-RICi robot inspection cell. The machine is a quality control system using the latest machine vision algorithms for precise inspection in the medical device, pharmaceutical, automotive and component supply industries.
The dual IVS-NCGi-1920 high-resolution sensors provide complete coverage even for hard-to-access parts. IVS-RICi inspects with precision on multiple sides and internals of all products including: full engine inspection; chassis conformance checks; dimensional verification over large products; and pallet and tray inspection.
IVS autofocus technology gives a variety of focus depths and fields of view. IVS-RICi is easy to program; it can also work side by side with a human operator by using the collaborative robot systems.