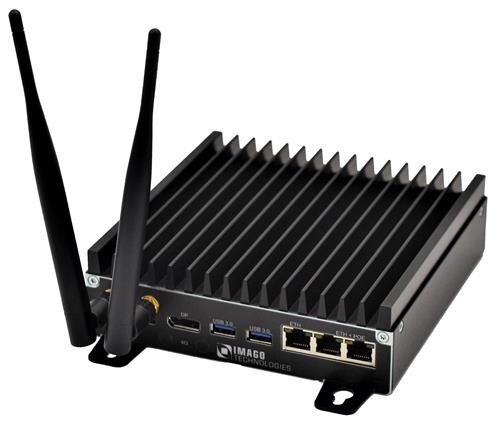 Imago Technologies (2-639) will be showing its VisionBox Daytona, ideal for applications that need Nvidia's Tegra TX2 GPGPU together with camera interfaces, real-time IO and mobile access to data and images.
The user can connect the Daytona into a Wi-Fi network or can use the integrated 4G modem. Typical GigE cameras can be connected with a single Ethernet cable. The IO functionality provides a trigger-over-Ethernet as well.
Also on display will be the latest Arm, I-Core and multi-core DSP-based VisionBox products, now in series production, as well as a demonstration of the VisionCam event-based camera sensors.