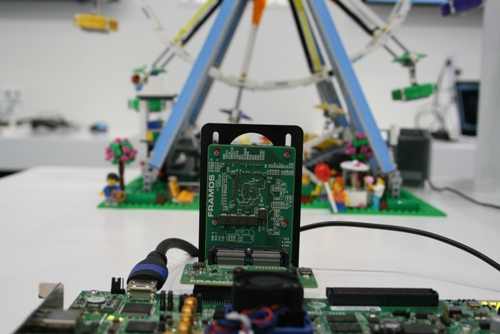 Framos will present its embedded vision portfolio at the show in hall 3A, booth 749. The Framos team will provide information on the latest advances in embedded vision and imaging components, as well as practical solutions for specific industries.
The focus will be on the latest image sensors from Sony and On Semiconductor, as well as Framos' new product line, offering a modular approach to embedded vision development with sensor modules, and module and processor adapters. Vision engineers and developers can use the modular approach and ready-to-use compositions to accelerate their time-to-market and optimise resources.
Different processors and platforms, such as Nvidia Jetson or Qualcomm's DragonBoard, will be on display to demonstrate the flexibility in design that is available to embedded vision engineers.
Framos will show its SLVS-EC Rx IP core for Xilinx FPGAs, which can be used with SLVS-EC based sensors. Century Arks will show an embedded vision system with six camera modules that was developed for Internet of Things (IoT)-based 360° devices. The modules include the Sony IMX378 sensor, a focusable lens and image stabilisation.
As a long-term Sony partner, Framos will present a wide range of image sensors for embedded vision, OLED microdisplays and Spresense development boards. The OLED microdisplays are high-quality mini displays for applications in industrial and consumer electronics, and enable extremely high image quality and reproduction. The Spresense series includes professional development boards with Sony's six-core CXD5602 microcontroller, which can be used to develop various IoT-type applications with a short time-to-market.