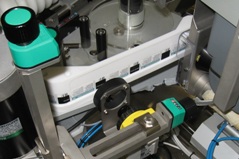 Crest Solutions will have experts on hand to discuss optimising manufacturing and packaging processes for compliance with quality standards and regulations. The company designs and installs bespoke machine vision inspection and track and trace solutions for manufacturing industries.
Crest Solutions will demonstrate its LineDirector, a centralised software control system that guarantees product and packaging quality while managing all production line peripherals and associated data in a manufacturing environment. The system integrates with existing line hardware and supports compliance with regulations such as 21 CFR Part 11 where required, with integration through GAMP and a full audit trail.
In addition, Crest Solutions' CEO Frank Madden will give a presentation a project for a customer in the medical device industry.