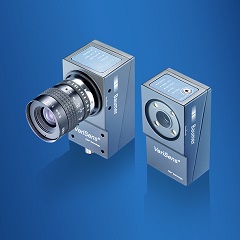 Baumer's new VeriSens models of the XC, XF and ID series will be on show, granting users the benefit of doubled productivity in image-based quality inspection thanks to enhanced processing performance. Integrating Industrial Ethernet, these vision sensors feature the high level of connectivity required for the Internet of Things, while also cutting down on integration and cabling efforts to ease setup.
The VeriSens series is a compact image processing system in the shape of a sensor. Typical applications among many others include packaging and quality inspection. As an inline solution, different product features can be easily verified directly after a manufacturing step so that defective parts can be sorted out immediately.
Flexibility and versatility of image based part verification is a must for many users today, with VeriSens being the ideal component for this. As a complete image processing system, it includes all necessary hardware and software, and can be configured intuitively using a PC.