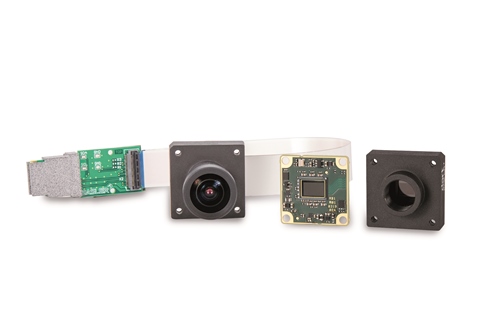 Basler (2-550) will showcase its solution portfolio for embedded vision at the show in Nuremberg, in cooperation with partners such as NXP, Nvidia, Microsoft and Amazon Web Services.
As one of the highlights, Basler will release the first camera module and matching add-on camera kits for the launch of NXP's i.MX 8M Plus applications processor.
The i.MX 8M Plus features a dual camera image signal processor and, for the first time, an accelerator for neural networks. In combination with the new Basler camera modules, the resulting vision system provides the perfect solution for intelligent, vision-based machine learning applications.
As a further highlight, Basler will present its new AI vision solution kit with cloud connection. The AI kit gives customers direct access to the cloud services of Amazon Web Services.
Basler has also expanded its partnership with Nvidia, with the Dart Bcon for MIPI camera modules now running on the Jetson platform, including Jetson Nano and Jetson TX2 series.
Various live demonstrations in the areas of digital signage, security access control, and motion analysis (skeleton tracking) will show the possibilities offered by Basler's embedded vision solutions.