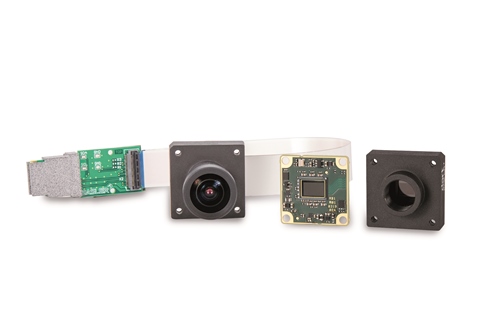 Basler has released its first camera module matched to NXP Semiconductors' i.MX 8M Plus applications processor. The module will be on display at Embedded World, booth 2-550.
The NXP i.MX 8M Plus features a dual camera image signal processor providing real-time processing and a neural network accelerator delivering up to 2.3TOPs. In combination with the new Basler camera modules, the resulting vision system provides the perfect solution for intelligent, vision-based machine learning applications.
The Basler camera module, an 8-megapixel Dart with Bcon for MIPI interface, features a 4K sensor with excellent high dynamic range from On Semiconductor. The i.MX 8M Plus is optimised for the HDR feature of the sensor.
In addition to the new camera module, two add-on camera kits coordinated with the SoC complete the solution concept. These kits contain all hardware components and the necessary drivers to run the Basler camera module with the NXP i.MX 8M Plus without any programming effort. They are available with the 8-megapixel or a 5-megapixel Dart Bcon for MIPI camera module.