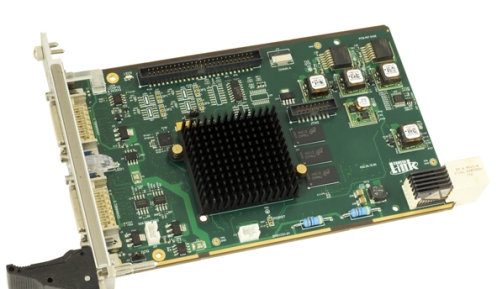 Active Silicon products will be presented at the show by ADL Embedded Solutions and EKF Elektronik.
On ADL's booth (hall 1, booth 1-554), Active Silicon's Phoenix PCI/104e Camera Link frame grabber and FireBird Quad USB 3.0 host controller will be on display. Active Silicon frame grabbers include ActiveDMA technology, which transfers data directly to PC memory without any host CPU intervention. This gives faster data processing from Camera Link sources including digital frame capture and line scan cameras. The host controller configures each pair of its four USB 3.0 ports to use a single lane Gen2 PCI Express interface, thereby eliminating inconsistencies resulting from shared bandwidth.
On display alongside EKF's industrial computers (1-660) will be Active Silicon's FireBird Camera Link 3U cPCI Serial frame grabber. The board is designed for high performance and reliability, providing fast image acquisition without any CPU intervention. It uses an FPGA, DDR3 memory and a fast Gen2 PCI Express interface.